New beginnings
Having previously outsourced their phonathon efforts, the university was looking to create more innovative phone campaigns by bringing the process in-house.
Importantly, the team were looking for a vendor who could help them manage the transition smoothly, as the move represented a significant change in how the phone program was set up.
It was like building our own start up – one of the biggest pieces of the puzzle was having the right technology. Although there were challenges to overcome, we knew what we wanted to achieve, and what we were looking for in a supplier.
More personal connections
First and foremost, the team knew that there had to be a way to further improve their alumni and caller experience.
Having a stronger focus on being more donor-centric and ensuring that both our alumni and student callers were having a more enjoyable experience was essential to us.
The university needed to be able to help their student callers connect with alumni and have more meaningful conversations.
Our student callers receive fabulous life and career advice, feedback for the university, updated contact details and of course raise much needed funds.

We also wanted to be able to segment the data so that we could tailor our calls to each of our alumni…
Finding flexibility
The team required a solution that was flexible enough to allow them to optimize their contact strategies when and as necessary.
We wanted to build a flexible and agile campaign – a campaign where we could trial a range of different programs and scripts and ensure there was consistency and transparency across the team.
It was critical that by bringing their telefundraising in-house, team leaders would be able to make changes to campaigns at short notice. The team needed the agility to create, edit, and optimize initiatives without having to rely on external support.
Delivering better conversations
Using contactSPACE, the university is able to deliver better-quality, more personalized calls – each and every time.
The team can create extremely targeted contact strategies, without the burden of performing manual data segmentation.
The university has such a diverse set of donors and alumni. And we've got so many different causes. We want our calls to be meaningful and enjoyable for everyone involved.
Plus, the team now has the ability to assign calls based on the skill set of the individual agent, as well as who they're calling.
…we're able to match the caller to the person that they're speaking to based on their faculty, who they are, and what conversations we've had with them in the past.
Custom call workflows
contactSPACE allows the university to build automated call workflows, ensuring perfect messaging for each and every alumni.
With contactSPACE CallGuides®, agents are provided with a personalized interface for each call, including information about the alumni, scripted content, and strategies for responding to frequently asked questions.
Callers press a button and all the information is there at their fingertips. If they want to swap between different causes, or view information for different stages of the call, they can.
Ease of use
The team relies on the efforts of its student callers to drive its annual giving campaigns.
With contactSPACE, new users can be trained to use the system in just hours – the solution is intuitive enough for students to get up and running incredibly quickly.
…it's very easy for our students to use – we can train new team members to use the system very quickly and ensure that they use it successfully. For example, we have descriptions that display when you hover over an outcome button, helping callers easily log the right data at the end of the call.
As the telefundraising team has grown, the university has been able to continually improve their contactSPACE environment to support even better alumni engagement.
We're always optimising our campaigns. You can design the platform the way you need it to work, which is perfect.
Crucially, the team have been able to make these changes themselves. contactSPACE is intuitive enough for team leaders, IT students and managers to make changes and optimize contact strategies as required.
Each year we have continued to make improvements to our interface to make it more user friendly, and to capture and update more and more crucial information.
Incredible insights
With contactSPACE, the university has been able to gain incredible insights into the outcomes their team is achieving, and how they can improve campaign performance.
…now that we have a dedicated student IT team, we are able to use contactSPACE APIs to create really fantastic Power BI reports, which means we can analyse the whole team's performance and achieve even stronger results.
Superb support
Going in-house represented a new frontier for the university. Fortunately, contactSPACE was able to help the team get up and running in time for the start of their first campaign.
It was as if contactSPACE was part of the family, going above and beyond for us. They ensured that we could build our interface, segment data and start our campaign within our timelines with minimal professional IT support.
contactSPACE customer success stays in regular contact with the alumni engagement team, helping them to continually improve performance.
contactSPACE ensured that someone was always there to answer our calls and help us out. They spent hours troubleshooting with us and going over new ideas and innovations. I have never had a vendor provide that level of customer service.
Donation growth
The university uses contactSPACE to create incredibly donor-centric campaigns, which has allowed the team to achieve greater levels of participation and a surge in regular giving.
We're having longer, more personalized calls with our alumni. Our retention of donors is growing, and the value of what they are giving is growing.
Since moving in-house and deploying contactSPACE, the average donation amount has nearly tripled.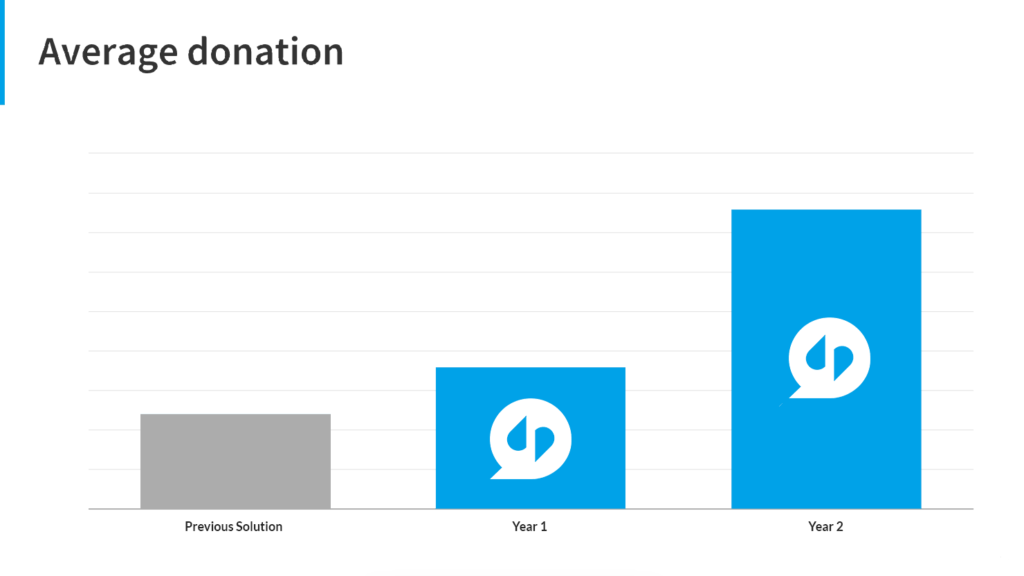 Doing more good
As a result of increasing donor retention, the advancement team is able to raise more funds to support the causes its alumni care about.
This has given the university the opportunity to fund a range of scholarships, mentorship programs, medical research, and other initiatives to improve the student experience and community wellbeing.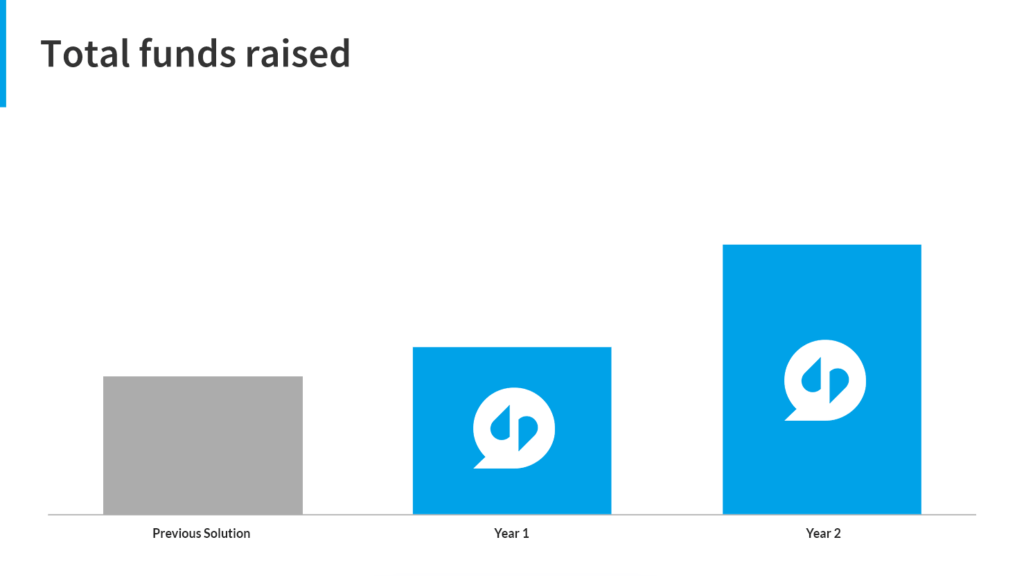 Improved return on investment
The university has also significantly cut costs and optimized their telefundraising efforts since making the switch to an in-house solution.
Expenses have fallen since contactSPACE was deployed, helping the university improve its return on alumni engagement investment.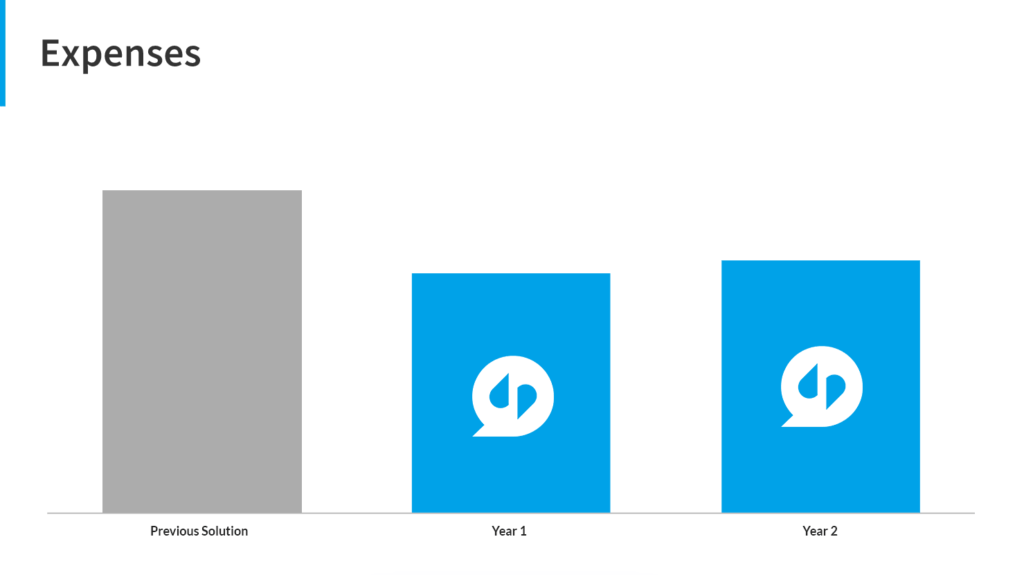 We're Ready