Learn about the infrastructure behind our solution
contactSPACE is powered by the latest technology stack offered by AWS. In addition, we have a team of developers with decades of combined experience on-board, allowing us to keep our solutions on the cutting edge of what's possible in our industry.
But what does this actually mean for your business?
Infinite scalability
Cloud-based solutions like our software can grow as your business grows, with very minimal hassle. As a result, you never have to pay a single cent more than you need to, nor do you have to get in touch with us to add new users.
Whilst you scale, it's important that you're not sacrificing reliability. In times of abnormally high usage, we'll utilise technologies such as Elastic beanstalk, Amazon SQS, Lambda and Dynamo DB to expand your capacity, keeping you connected to your customers when they need it most.
There's another benefit to such scalability though: future-proofing your enterprise.
Even if you grow to the point where you've got 10,000 seats in your contact centre, this won't necessitate the cost and complexity of moving to another solution. Like we said, contactSPACE will grow with your business.
Impressive availability
There's a reason AWS is used by Fortune-500 companies like Dow Jones, GoDaddy, and Oath.
Amazon's platform has enterprise-level availability, which is what you need to maintain 99.99% uptime. Even if the Amazon cloud suffers a data centre outage, they have literally thousands of other servers in different availability zones to handle your traffic.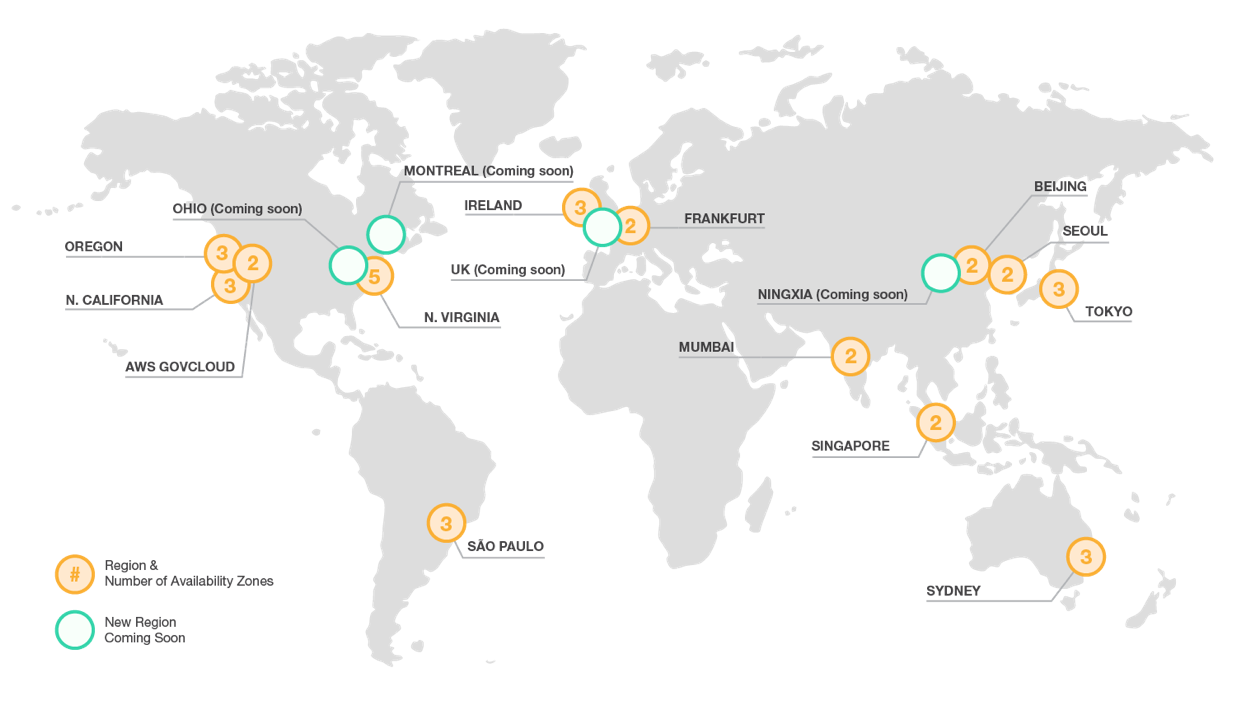 As a result, you're much less likely to suffer downtime than you would if you were using servers hosted in a single datacentre.
Security
At an enterprise level, security is paramount.
As you'd expect, Amazon takes incredible care in protecting customer data. The company runs dozens of compliance programs to maintain its security standards, and the platform uses TLS to protect data in transit. Plus, they've got inbuilt DDoS protection, and keep thorough logs to track potentially malicious traffic.
Here at contactSPACE, we also use the latest encryption methods and enterprise-level firewalls to keep your data secure. Our web interface uses SSL to encrypt traffic, and whitelists to prevent brute-force attacks.
We are also certified ISO 27001 compliant, meaning that we follow a rigorous framework of data security policies and procedures, helping to keep your sensitive data secure.

Real reliability
Reliability is different to availability in that it measures how well an application actually performs its duties, rather than just being online. For example, a payment gateway that drops out for a few seconds each day would have quite high availability, but poor reliability.
We utilise the latest AWS technology including Elastic Beanstalk and RDS to guarantee service reliability. Plus, our software is thoroughly tested prior to release in our testing environment to ensure our code is spotless.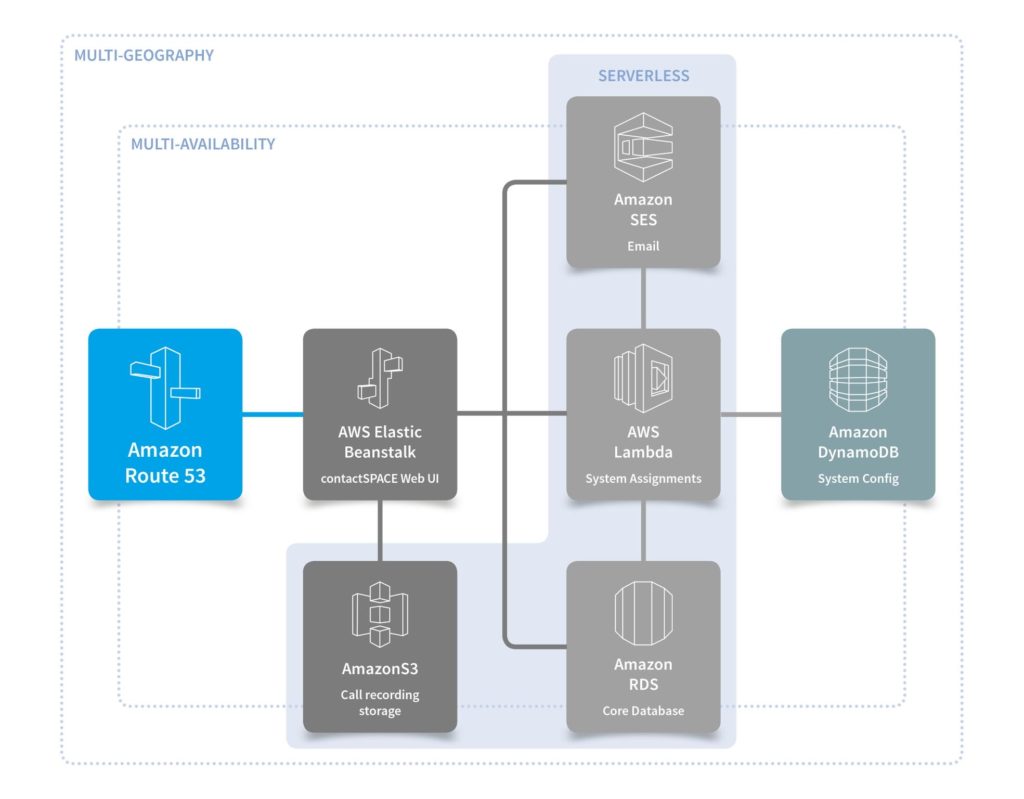 Accessibility & versatility
What's the point of paying for technology you can't use the way you want to?
With contactSPACE, you can:
Make contact from any device with our WebRTC interface.
Integrate with CRMs and a host of other platforms using  our API.
Use a range of gateways like BPoint and Payment Express to facilitate IVR-based payments.
Work from anywhere, latency-free (assuming your connection is fast enough!).
Responsive interface works great on all devices.
Complete compliance
Let us manage the red tape – our software comes pre-compliant with the guidelines that matter.
PCI-DSS for taking PCI-compliant payments.
ISO 9001 and 27001.
Ofcom dialler regulations.
We're constantly updating our technology in line with industry best-practice. contactSPACE isn't just compliant right now – we'll always maintain our software to keep up with evolving guidelines, rules, and regulations.
Want more info?
Download our free product guide to get up to speed.