CONTACT CENTRE QA
Take control of your QA compliance obligations
QA Initiative Wizards
The contactSPACE QA module enables you to take full control of your QA compliance obligations to your clients, as well as the development and training of your agents.
Create QA initiatives and set up requirements quickly, in just a few simple steps
Populate QA initiatives with questions & unique scoring matrices that you define
Edit fields to satisfy client requirements for specific fields and data types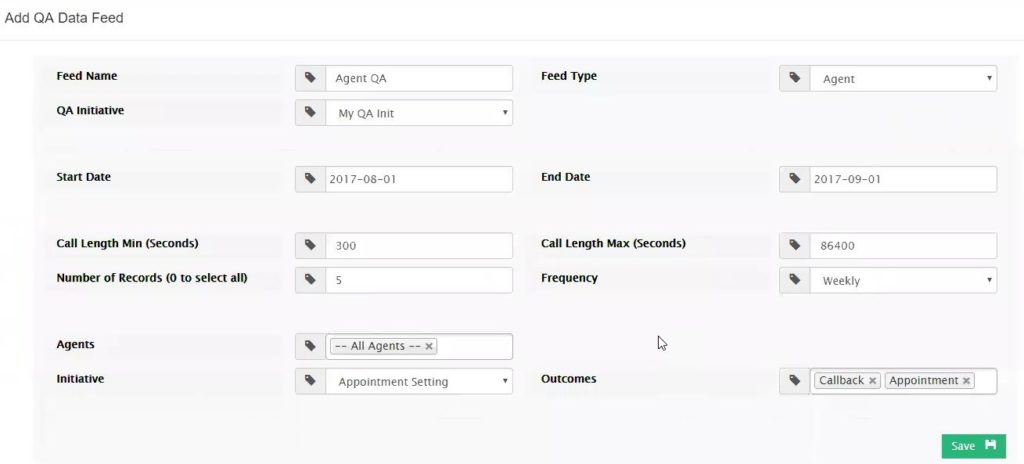 Multiple Data Feeds
You have total control of how data is delivered to the QA Agent.
Feed several data sets or single data sets into a single QA initiative
Build Initiative-based data feed sets (call duration, start & finish dates, agents, appointment set, call backs and more)
Build agent-based data feed sets that serve up random records for agent training and development
Real-Time QA Visibility
Live Dashboards via QA Manager
Display adherance metrics
Real-time performance graph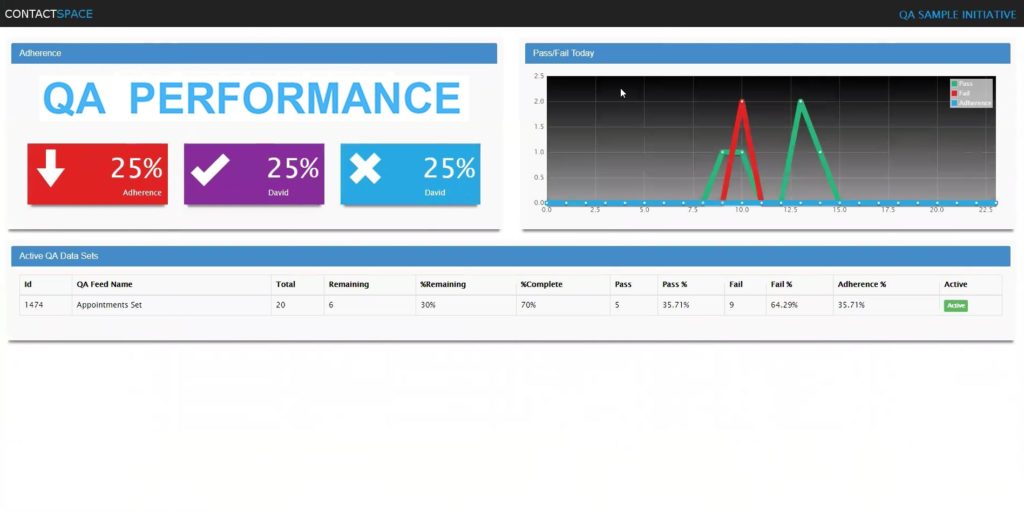 Want more info?
Download our free product guide to get up to speed.