FINANCIAL SERVICES & INSURANCE
All-in-one contact solution for fintech and financial services
Ensure agents use the correct language and maintain complete compliance with contactSPACE CallGuides®.
CallGuides® are an all-in-one agent workflow solution, that allow you to build out messaging for each separate section of the different calls agents make.
Outcomes and call notes are logged automatically, and pushed back into the CRM.
CallGuides® also help to ensure that agents communicate the correct disclaimers and product disclosure information at the relevant stage of the call.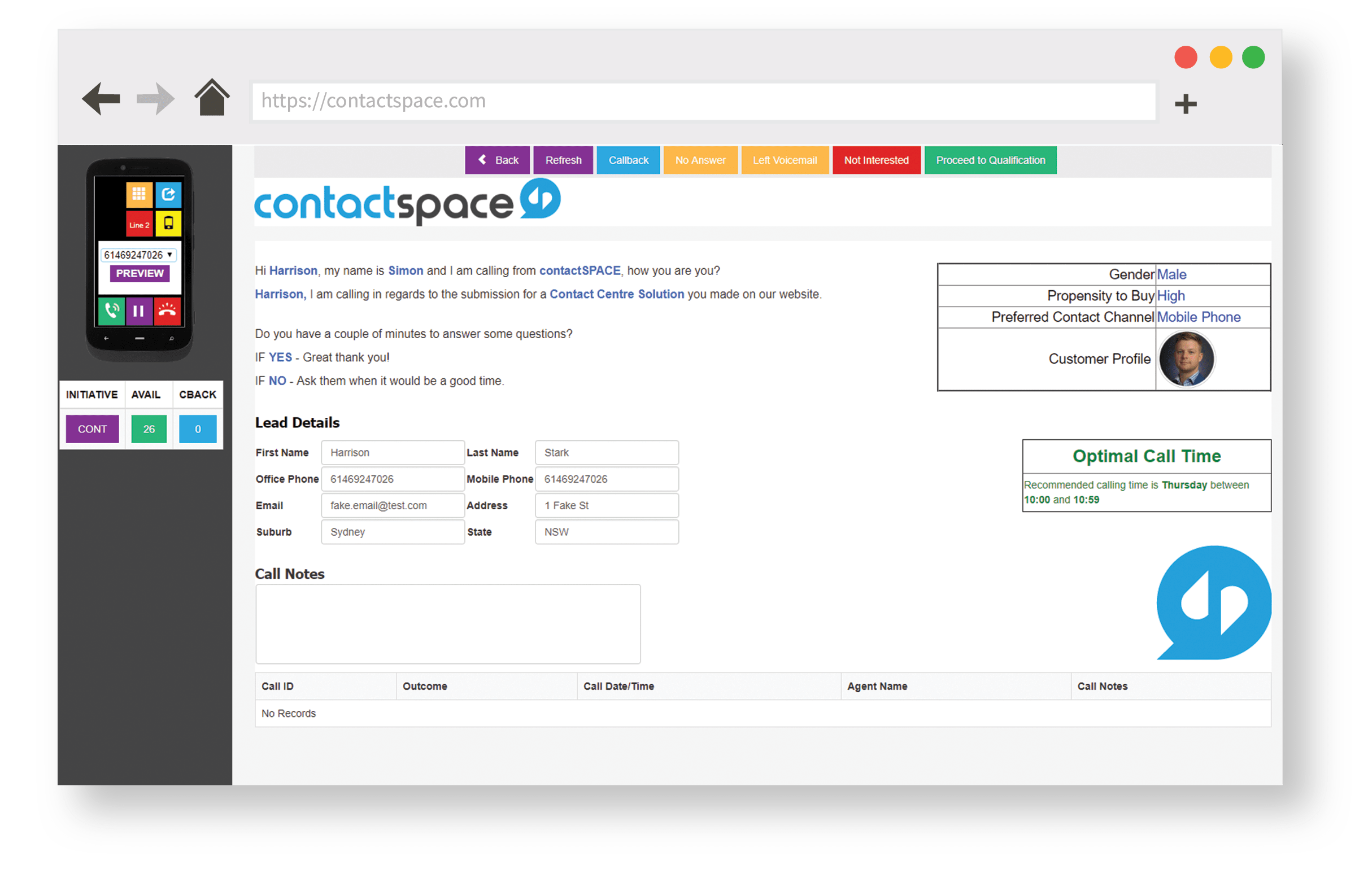 PCI-compliant payments
contactSPACE features pcipayspace – an inbuilt pci-compliant payments module designed specifically for contact centres.
Agents are able to control the entire payment process, guiding the caller throughout. If a mistake are made, the agent can reset, allowing for a seamless payment process.
However, agents never see card details, and never hear DTMF tones. Card details are also completely shielded from the call recording, ensuring 100% PCI compliance.
Quality assurance
Use the contactSPACE quality assurance (QA) module to ensure agents are having quality, compliant conversations.
Calls can be scored based on any characteristic you define. Specified agents or admins can perform QA work, ensuring you have the right person on the job.
Based on QA results, it's possible to deliver feedback to agents to ensure improved performance.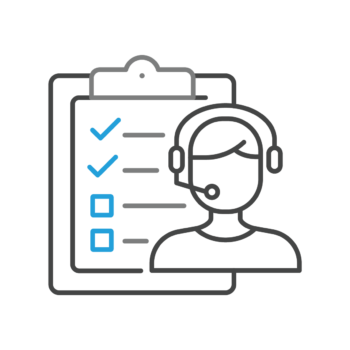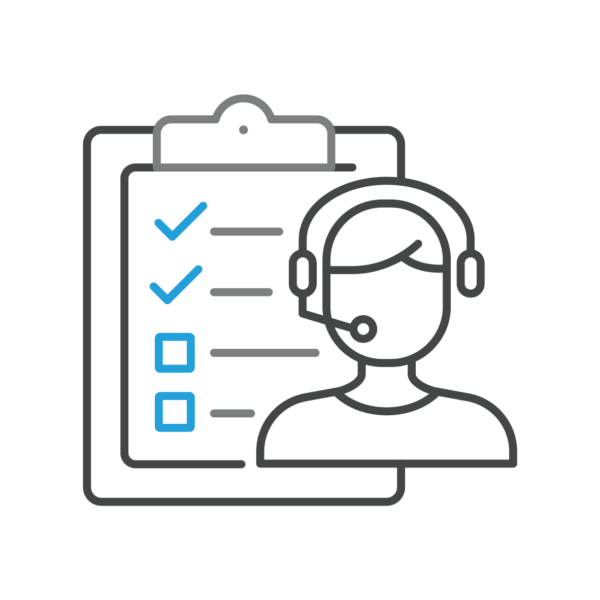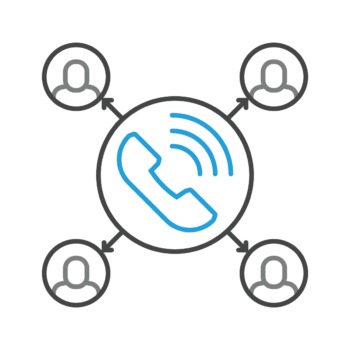 Auto diallers
contactSPACE features a suite of auto diallers that allow you to make the perfect-possible contact for each separate initiative.
Manual – for making individual customer contact.
Preview – agents view the record and then choose when to make contact.
Progressive – agents view the record before it's dialled after a certain delay.
Predictive – records are dialled in advance, and when the call is answered it is assigned to an available agent.
Each dialling mode also comes with productivity enhancements, to ensure maximum efficiency. For example, auto-wrap functionality limits the amount of time agents can spend on a record post-call.
Intelligent outbound
Apart from simply using automated dialling, contactSPACE Intelligent Outbound allows you to design dialling strategies that make for more effective contact.
Funnel management – dial leads when they are most likely to "leak" from your sales funnel, ensuring maximum conversion rates.
Call-time optimiser – dial contacts at the exact moment they are most likely to answer the phone. Minimise time that agents spend dialling people that can't answer.
Smart call prioritisation – have your sales team call leads as soon as they come in from your website, whilst performing collections calls based on when the payment is due.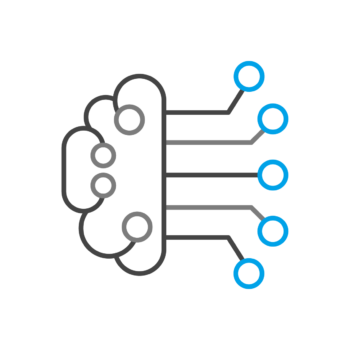 Automated agent
Manage inbound calls without burdening your team using the contactSPACE automated agent.
It's easy to design your own IVR workflows within contactSPACE, allowing you to manage enquiries for customers who know what they need.
The automated agent can also be used to up-sell or cross-sell different offers, and take payments over the phone using DTMF tones.
Skills-based routing
Deliver a better customer experience by placing the perfect agent on each and every call.
contactSPACE skills-based routing allows you to attach skill ratings to individual agents, or groups of agents, on your team.
Then, as inbound calls come in, or outbound calls are assigned, each will be assigned to the most appropriate agent depending on the skills-based routing rules defined. The agent will be able to view customer details, pulled in from your CRM, as they handle enquiries.
It's also possible to assign callbacks to these groups of agents, or individual agents, as appropriate.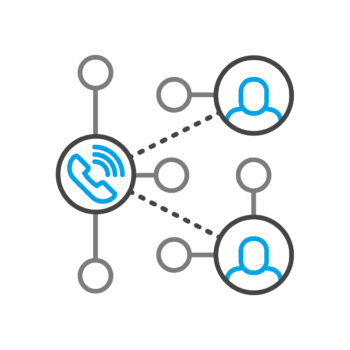 Email, livechat, and SMS
Improve your customer experience by getting in touch on the perfect channel, whether it be phone, email, livechat, or SMS.
Send templated/automated email & SMS follow-ups and reminders.
Broadcast email/SMS alerts and offers using contactSPACE Intellicast®.
Add a livechat module to your website, and allocate livechat enquiries to the best available agent.
contactSPACE helps a wide variety of financial services and fintech companies improve their customer experience and contact centre efficiency.
We predominantly help home loan and insurance providers (as well as outsourcers) manage customer enquiries, sales, and collections.
View full case studies to learn more about how we help these organisations.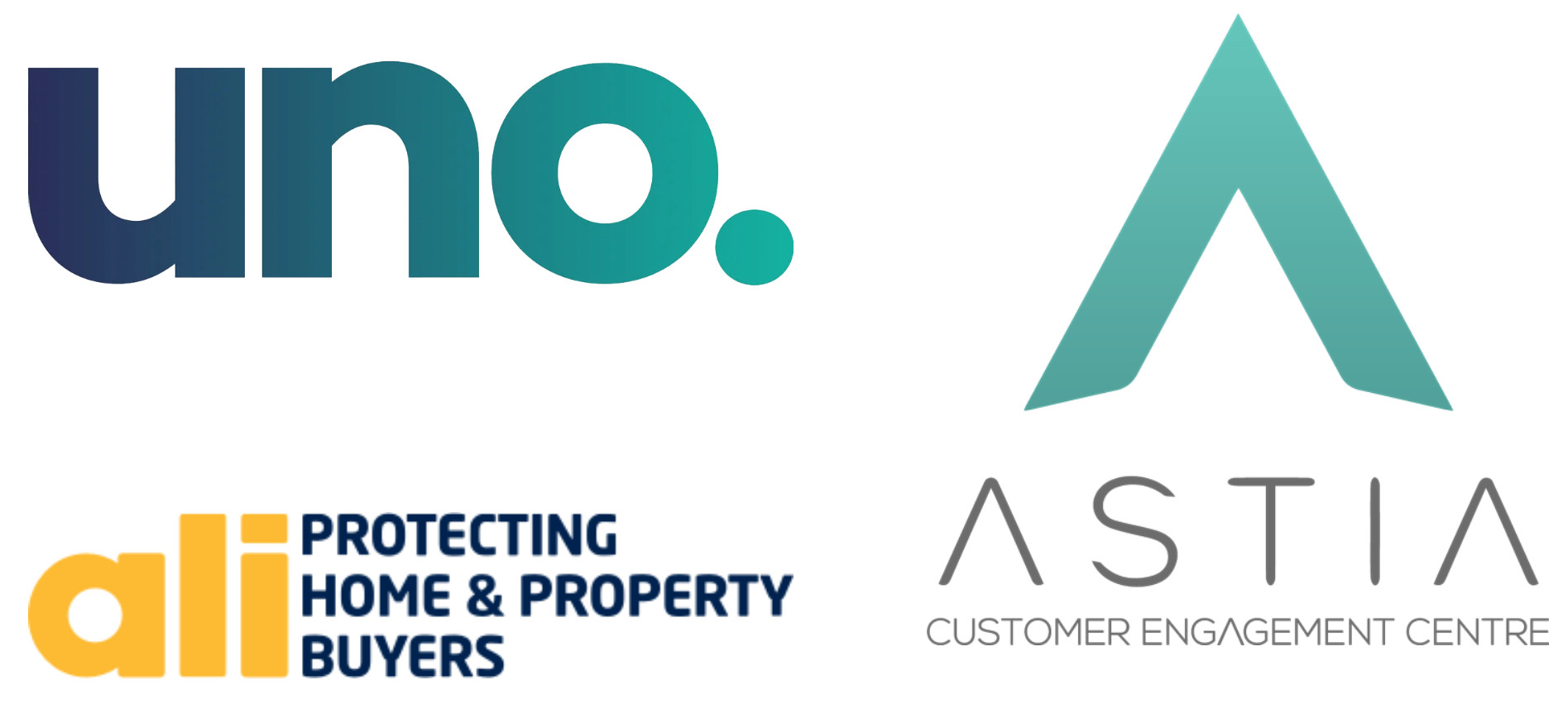 Want more info?
Download our free product guide to get up to speed.