Make more intelligent contact with contactSPACE dialler software
Revolutionise your outbound calling and maximise talk time with our cloud-based predictive dialler software.
Our predictive dialler automatically dials multiple numbers and connects agents with people that answer. It weeds out voicemails, disconnected calls, and engaged numbers, ensuring your team spends their time actually talking to real people.
If you have enough data, the possibilities are endless with contactSPACE predictive dialler software.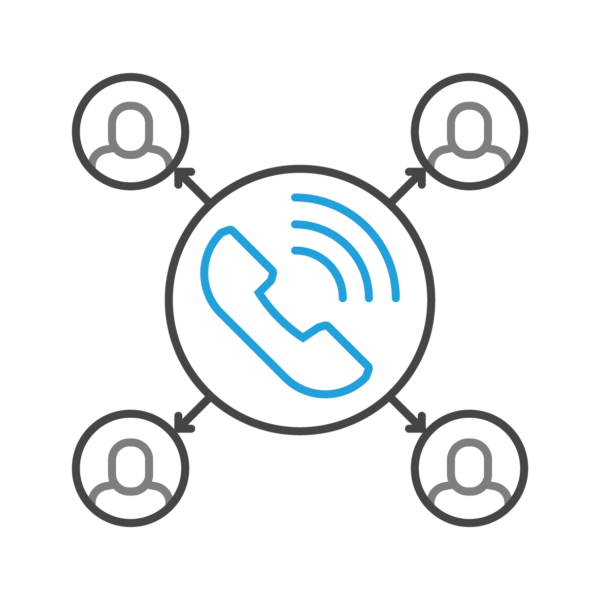 With progressive dialling, when an agent finishes wrapping the previous call,  contactSPACE will automatically call the next-best record. Callers have a set period to preview the record before the call is made, enabling them time to prepare while still maximising efficiency.
With contactSPACE contact strategies, you can also define per-initiative recall rules, which enable you to achieve predictive dialler levels of efficiency without having to worry about compliance issues such as abandonment. For example, if you keep reaching someone's message bank, you can retry them 3 times. But if the number is offline, you can ditch it after the 2nd attempt, to maximise your team's efficiency.
Preview Dialler
The contactSPACE preview dialler enables your team to move through leads quickly, while still giving them time to review the record prior to calling.
After wrapping the previous call, the agent is shown a preview window and can choose when they want to dial. They may also be able to skip that particular contact (if you allow them the choice), or choose which numbers to dial. contactSPACE tracks and reports on talk, wrap, and preview time, enabling you to maximise preview dialling efficiency.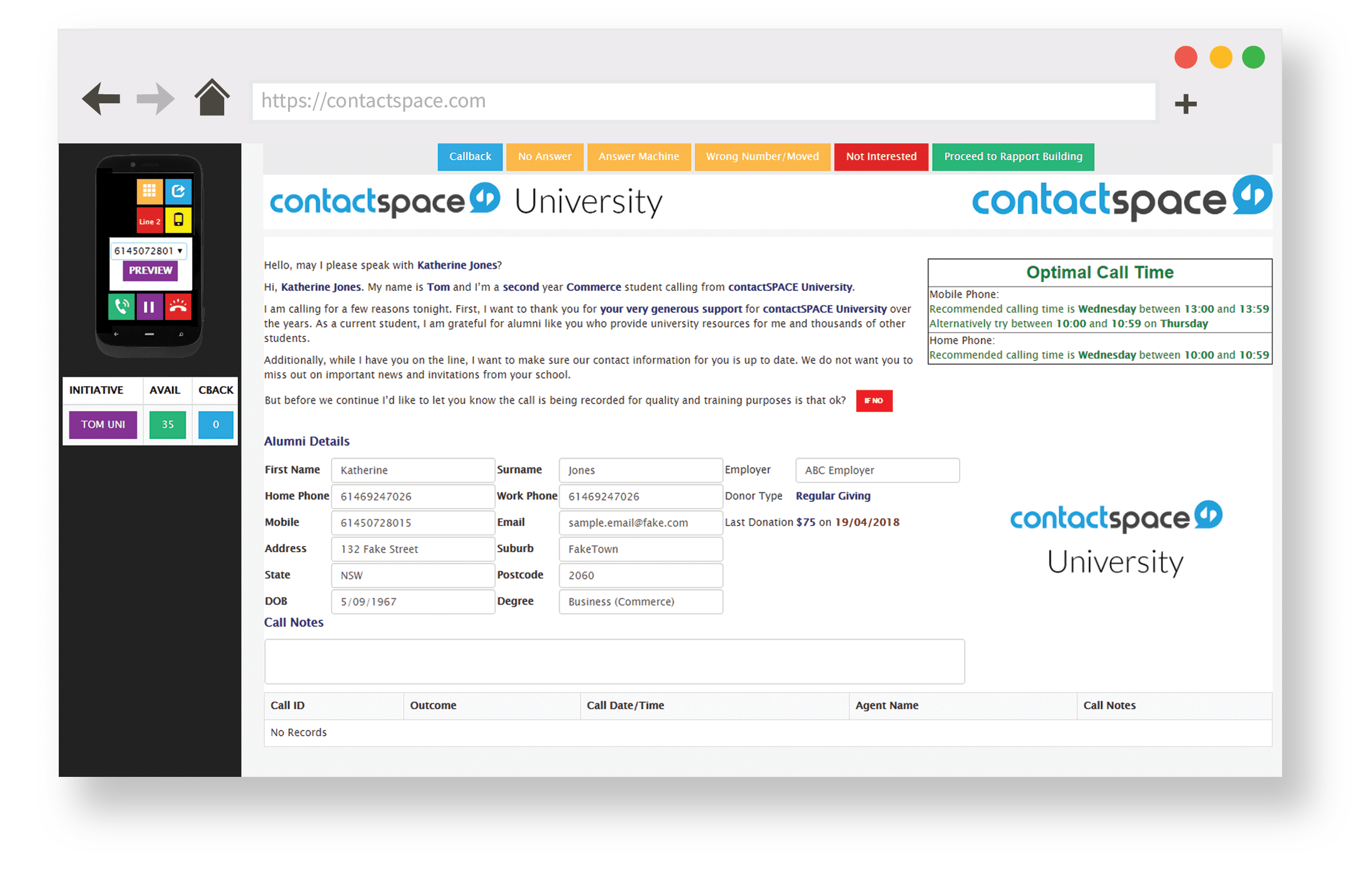 Power dialling refers to the ability to choose between any type of the three diallers discussed above.
Ultimately, your power dialler rings numbers automatically once the previous call is complete. You can tell it to dial predictively, progressively (moving on from each call automatically) or with a pause for previewing the next call.
This flexibility enables you to pick the perfect settings for each initiative you're running, ensuring the best-possible outcomes – no matter the types of calls being made.
No matter how many calls you're making, it's always a good thing to have access to an old-fashioned softphone dialler.
Whether you're following up on a lead or want to make a special-case call, having the ability to ring up anyone at any time is essential for many outbound operations.
Our intuitive manual dialler enables agents to begin their calls from the comfort of their dashboard, minimising the distraction of fiddling with a hardphone.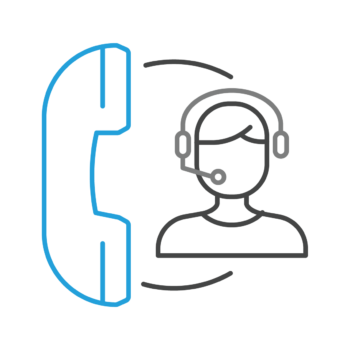 Customer success with contactSPACE auto diallers
Learn more about the teams that use our auto dialler software, and the success they've seen.

Amnesty International UK
"With contactSPACE we can move through data quickly, with the fundraisers and team leaders not having to think about it.
I would certainly recommend contactSPACE."

GiveTel
"Our contact rates doubled.
Our business couldn't function without contactSPACE."

ASTIA
"Without contactSPACE, we wouldn't have been able to grow so quickly.
We wouldn't be able to service our customers at the same level. We wouldn't have been able to track and report at the same level."
Want more info?
Download our free product guide to get up to speed.