Finding the perfect solution
Many organisations end up in a situation where the incumbent system becomes incompatible with their current needs. In the case of GiveTel, the company found themselves in a scenario where their current software, built by a popular Australian provider, was having consistent performance issues which directly impacted agent productivity.
GiveTel work in partnership with a wide range of not-for-profit organisations, including World Animal Protection, Greenpeace, WWF Australia, Plan International, the Make A Wish Foundation and The Smith Family.
They also operate in a complex environment; simultaneously managing a myriad of campaigns for a range of clients using hundreds of different data sources and lists.
GiveTel needed a solution that would be able to manage the intricacies of their operation, and be robust and reliable enough to also deal with hundreds of different initiatives.
Ideally, the platform would be able to do all the above and be easy-to-deploy, easy-to-use & cost effective…
Our customers are charities, so we need to provide a cost-effective service without sacrificing functionality.
– Martyn Hartley, Founder and CEO
The team found themselves asking:
"Does a solution even exist?"
Fortunately, contactSPACE had the answer.
It was clear that GiveTel needed a system that was responsive and flexible, providing detailed real-time analytics. Management needed information they could use to make timely tactical changes and meet the ever-evolving needs of a variety of clients, all with different campaign types.
The team decided to look for a suitable solution and GiveTel addressed the market with a large 'shopping list' of features. Crucially, they needed a system that was well supported by a supplier that was responsive to their needs.
No vendor could fulfill GiveTel's wide array of requirements for success – except for the newly-launched contactSPACE.
contactSPACE took the time to delve into GiveTel's needs, understand their business model, analyse the challenges they face, and uncover opportunities for improvement in their setup.
Within the first week, the results were evident.
Growth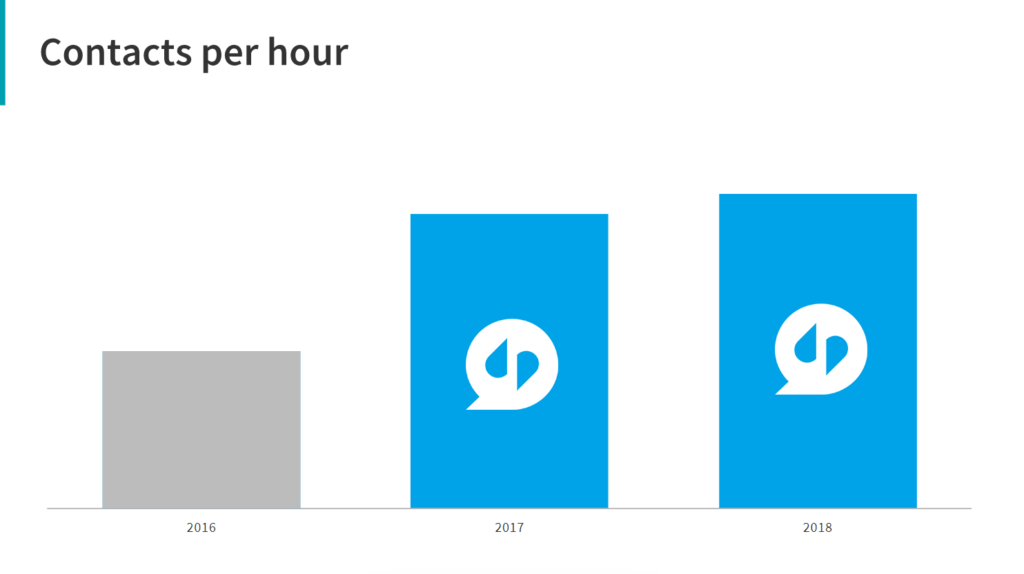 Our contact rates doubled.
– Lora Stockley, CIO
It was evident in a very short space of time how well contactSPACE worked with GiveTel.
The solution enabled GiveTel to develop services and campaigns far more quickly and cost-effectively than previously thought possible.
With the help of contactSPACE, GiveTel has seen incredible growth since 2016.
Cost savings
At the same time, GiveTel have cut their technology expenses significantly since deploying contactSPACE.
The solution enables the team to achieve better results with fewer calls.
As a result, contactSPACE has provided an incredible return on investment for GiveTel.
Visibility & Easy-of-Use
contactSPACE provides sophisticated reports to understand campaign performance, with real-time visibility dashboards for agents and supervisors. The solution is easy-to-navigate so we have [our] fingers on the pulse at all times.
– Martyn Hartley, Founder & CEO
GiveTel now have unprecedented insights into the results their team is achieving.
It's now easy for team leaders to optimise campaigns on the fly, which has resulted in incredible improvements in team performance.
Compliance
Since deploying contactSPACE, GiveTel have adopted pcipayspace, a Tier 1 PCI-compliant payment solution built by contactSPACE.
This solution removes GiveTel from the scope of PCI compliance when taking credit card payments over the phone.
Agents are shielded from credit card information, but still control the entire payment process, ensuring a fantastic donor experience.

The Relationship
"We feel like it's a real partnership".
– Martyn Hartley, Founder & CEO.

We're Ready