How will we get you up and running?
The implementation of our solution is carefully managed by our team of experts, to ensure that your contactSPACE deployment goes smoothly.
Our deployment process is broken down into a series of stages, each of which is designed to achieve a specific purpose.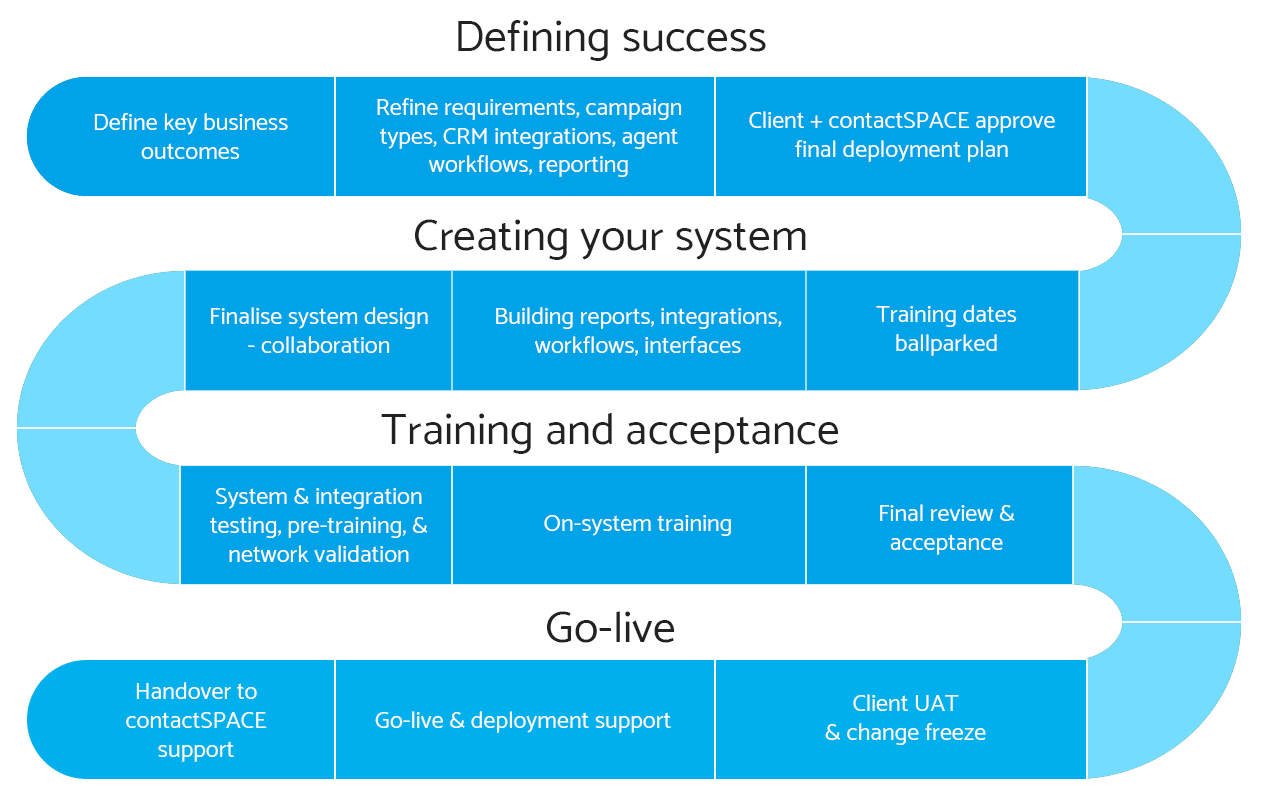 The Team
To ensure a smooth transition, the deployment process will involve expertise from an array of business functions here at contactSPACE.
In the early stages, our sales team will ensure that your goals and ideal business outcomes are passed on to our customer success team. This will enable us to prioritise what matters most to your organisation as the contactSPACE solution is deployed.
Also involved is our dedicated training team. We'll walk you through the contactSPACE system, and show you how to utilise the full range of functionality you now have access to.
All three teams will work together throughout the process to ensure a smooth transition, and to guarantee that your needs are met.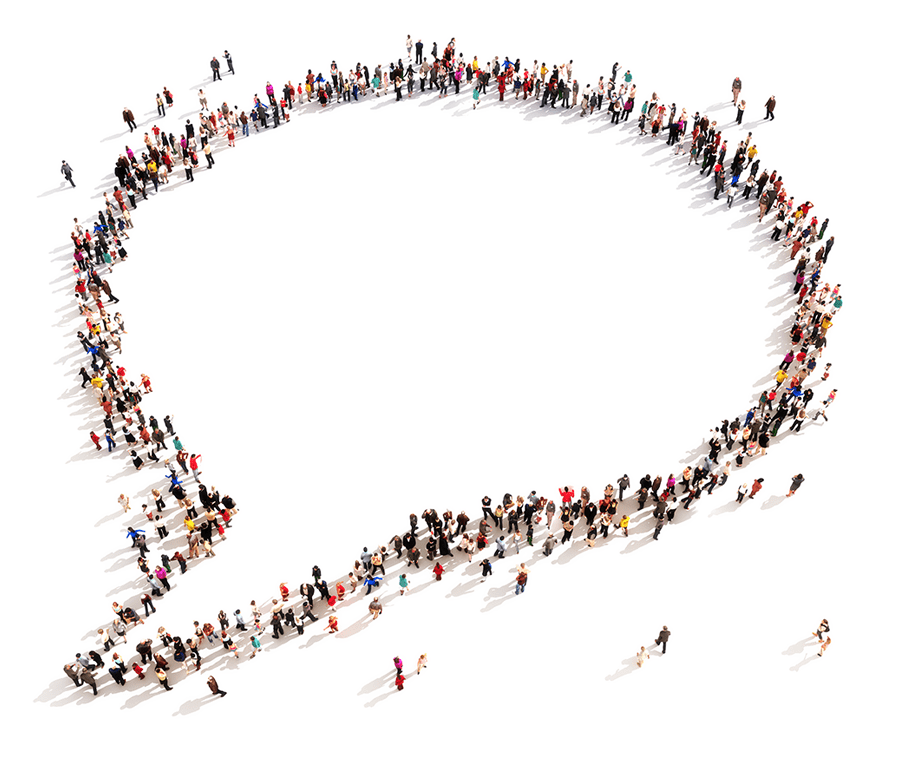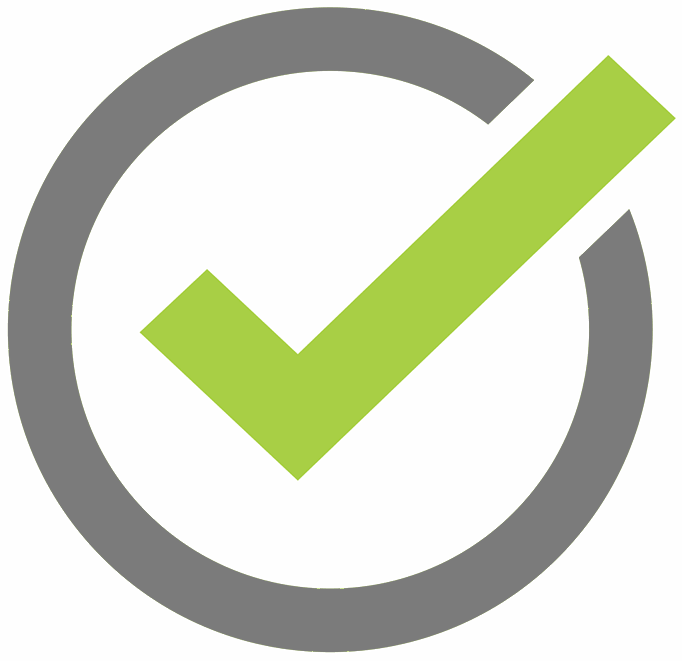 Stage 1: Defining What Success Looks Like
The first step in our deployment process is clarifying how we can help your team achieve the results that matter most to your organisation.
We'll refine your exact requirements, and plan out the perfect system to meet your business needs.
As a part of this process, our team will look at your reporting requirements (the outcomes that matter to you), in the context of the campaigns you're executing. Key in this process is the sales to onboarding meeting – an open discussion with our customer success and sales team to ensure that these needs are passed on.
We'll also look at your technical requirements – including integrations and CRM connectivity.
The entire process – including this particular stage – is an open collaboration.
We'll take proactive steps to ensure that your needs are being met, and make adjustments as necessary. To ensure that every detail is right prior to deploying, the client is given the opportunity to sign off on the implementation plan before proceeding further.
Stage 2: Creating Your System
Once the exact requirements have been finalised, we'll begin creating your system, meeting any bespoke requirements as necessary.
As we set up any integrations and other functionality, you'll be walked along the entire process and receive updates as they occur.
We'll begin creating your interfaces – designing the perfect workflow for both agents and supervisors, in collaboration with your team leaders.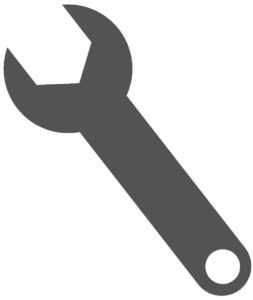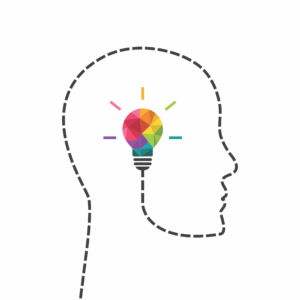 Stage 3: Training And Acceptance
The third step in our deployment process is getting your team familiar with the system prior to going live.
We'll organise personalised training sessions at times that work for your team, each of which can be recorded for future reference.
Your team won't have to worry about testing every little functionality though. Our experts will perform this process for you, including network validation and system testing, to ensure everything is on the right track prior to going live.
4. Go Live
You're now ready to begin making contact!
Once the system setup is finalised, we'll pass you over to our support team, ensuring you're in the best-possible position to receive the help you need as you begin using contactSPACE.
We'll help you out with any assistance you may need as your agents begin making contact, and ensure that the go-live goes smoothly.
From this point, you'll have access to our support helpdesk for any further assistance you may need down the line.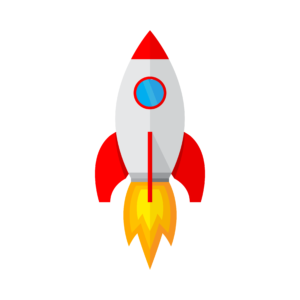 Want more info?
Download our free product guide to get up to speed.