OUTBOUND CALLING STRATEGIES
Making a call is easy. Deciding who to call and when is a little more difficult.
Move beyond brute force dialling
Your customers expect better.
Intelligent, customer-oriented contact is the new standard. You need the ability to make the right contact at the right moment – every single time.
By taking a smarter approach to your outbound dialling, you'll achieve better results, in fewer calls.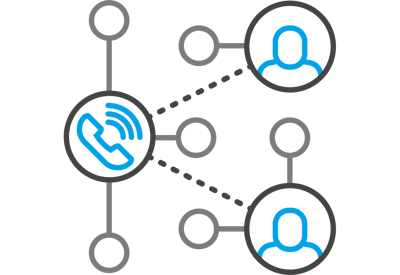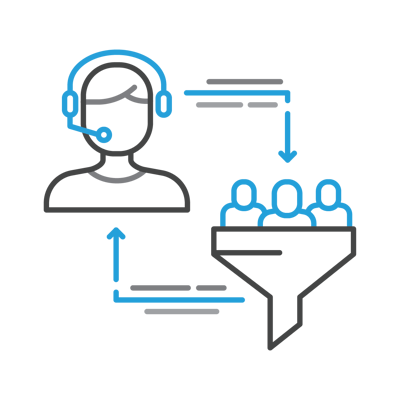 Speed up your funnel
No matter your team's business objectives, you likely have a funnel which leads, supporters, or customers flow through.
People come in at the top of the funnel, and slowly work their way down to becoming a donor, a customer, or a repeat customer.
Your job is to nurture leads through the funnel, while minimising funnel leakage.
Stop funnel leakage
Instead of progressing towards your ideal outcome, people may become disinterested or distracted. These people still have an incredibly high propensity to convert, but just need the right encouragement, at the right time.
contactSPACE helps to plug the leaks in your sales funnel, by helping you get in contact before people leak.
However, contactSPACE won't waste time calling people who simply aren't going to buy. Records can be flagged as unqualified in a single click, and our smart dialling strategies ensure you're not calling numbers that are never going to pick up.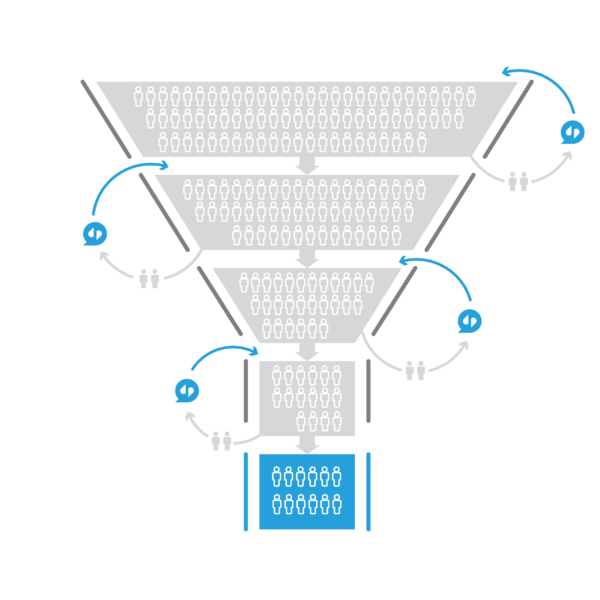 Intelligent outbound
contactSPACE is not just a dialler. Our solution helps automate your business processes, enabling you to achieve better business outcomes.
Here's how contactSPACE helps you make smarter outbound contact. Who will I call?
The first thing to decide is who you'd like to be calling, at any given moment.
With contactSPACE target filters, and scheduled target filters, you can define exactly who you're calling, and when.
For example, you might like to call your best leads in the early evening, when they're most likely to convert. At other times of day, your team can work through other data to keep them generating positive results while on the phone.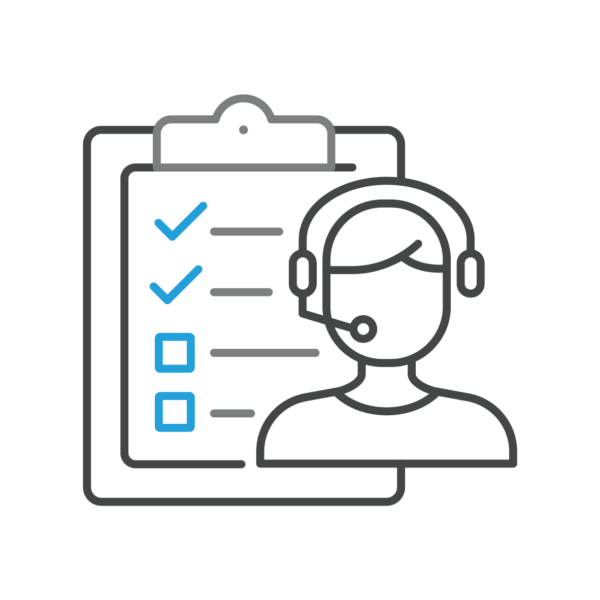 Who will call them?
For many teams, it's extremely important that the right caller is placed on the right call.
contactSPACE also allows you to define agent skills, which in turn define who will make each call. If agent skills are equal, then the assignment is randomised.
Skills can be defined per-agent or by agent groups, allowing you to easily allocate calls between your different teams.
For example, if you're a university performing alumni engagement, you can ensure that science students call alumni that graduated from science degrees.
How will I prioritise who to call?
Say you have a list of people you want to get in contact with. How do you decide who to call next?
With contactSPACE, you can contact the person you're most likely to get a positive outcome from, at that particular moment.
For different organisations, the best person to contact next will be different.
contactSPACE offers a number of dialling modes to help you prioritise records.
Last-in first-out: you'll dial the most recent record first. This is great if you have inbound leads coming in from your website – the second they hit submit, they'll go to the front of your calling queue to increase your speed to lead.
Fresh records: you'll dial numbers you've added manually based on when they were added to contactSPACE.
Agent callback priority: agent-level callbacks will be pushed to the front of the queue.
Initiative callback priority: initiative-level callbacks will be pushed to the front of the queue.
API-driven priority: you can also use the contactSPACE API to define custom priority logic.
No matter which modes you use, inbound calls can always be prioritised, to ensure you're not leaving customers hanging.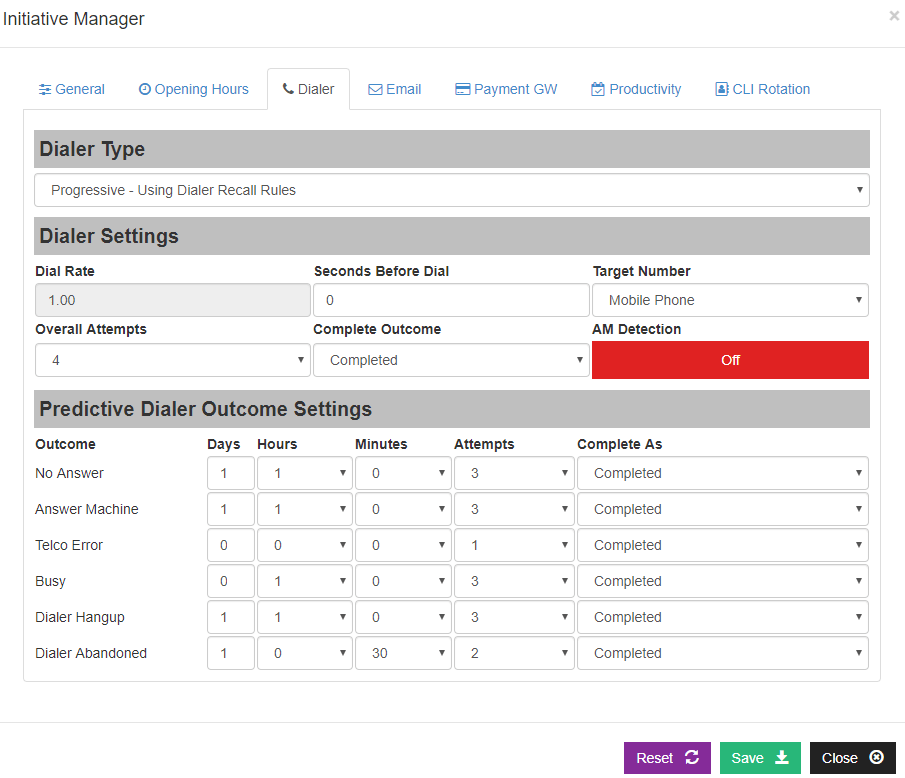 What if someone doesn't answer?
Now that you have a call prioritisation strategy, you know how you'll call records on the first attempt.
However, contactSPACE also allows you to define a strategy around how you'll redial each number, if you want to make multiple attempts.
Say you call someone at 1pm and they don't answer. You can tell contactSPACE to try them again at 3pm the next day, because they were probably on their lunch break.
Say you call someone four times on different days at different times, and you get a message bank every time. The record can be shelved, to ensure you're not wasting your time.
Say you call someone but you get a telco error. You can automatically shelve the record immediately, or give it one more attempt a few days later in case the number comes back online.
You can define how many attempts you'd like to make dependent on the call outcome, and how you'd like to go about timing your further attempts.
You can also define CLID (phone number) rotation strategies to maximise contact rates. Dialling from a different phone number on each attempt can greatly increase the likelihood of getting in contact.
How will I maximise efficiency?
contactSPACE features a number of auto diallers to help you make efficient, effective contact.
Preview: callers can preview the person they're calling, before making the call when they choose.
Progressive: similar to preview, but the call is made automatically after a set period.
Predictive: calls are made ahead of time, and allocated to callers as they are answered.
Each dialling mode features productivity enhancement tools, such as auto-wrap, to maximise the amount of time your team spends talking.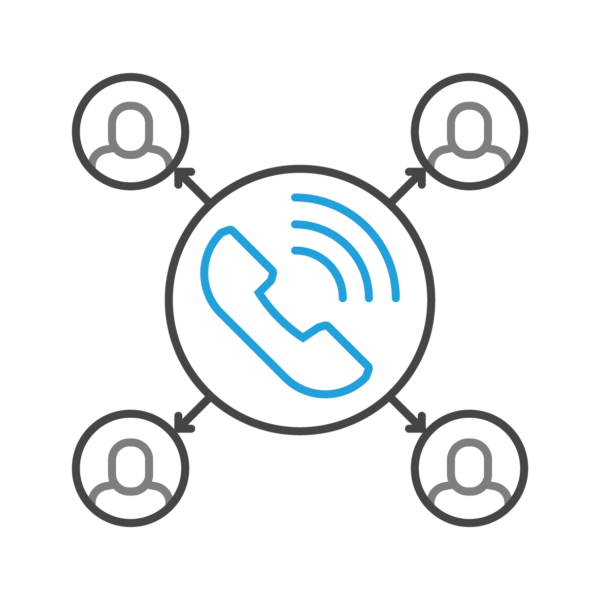 Our philosophy
contactSPACE exists to reduce complexity in the contact centre.
The system is built on a philosophy of user-centric design. Meaning, everything is as intuitive as humanly possible, for both users and team leaders.
No matter whether you're defining skills groups, designing the agent interface, or setting up your dialler, the process is effortless.
Who we help
Read our case studies to learn more about the different organisations we help to achieve better outbound calling results.

Amnesty International UK
Learn how we help Amnesty International UK, a world leader in the fight for human rights, deliver incredible telefundraising results.

Public Outreach
Discover how we help Public Outreach manage massive complexity to help their clients achieve better outcomes.

Strike Force Sales
Discover how the team at Strike Force Sales use contactSPACE to achieve awesome outcomes for their clients in B2B lead gen, event support, and appointment setting.
Want more info?
Download our free product guide to get up to speed.