The establishment of incentives is an important process for every contact centre, and the KPI's are typically aligned with the overall corporate strategy and mission. How KPI's are set, will in part be determined by the type of contact centre i.e. sales, service or support, and the indicators will consider customer satisfaction, operational efficiency, sales, and agent quality for example. Choosing the measurements for success and the subsequent rewards also play a huge part in achieving your company objectives, and the right focus encourages the team and supports your goals.
The "SMART" method can be used to set goals for individual employees as well as the business as a whole. This means that KPIs are:
Specific
Measurable
Attainable
Relevant for the type of contact centre, and
Time-bound
Whatever the makeup of the incentive structure for your contact centre, the overriding objective is usually to increase productivity and revenue, and having visibility and being able to quickly set and report on KPIs is something that the contactSPACE contact centre platform does very well.
When talking about visibility, we're considering the visibility that is available to contact centre managers as well as contact centre agents. Contact Centre Managers have access to real-time dashboards which provide an excellent overview of performance across the entire team, whilst agents are able to view and track their individual performance against set goals. The flexibility offered by the contactSPACE platform enables teams to monitor their progress towards the set targets, both as a team and as an individual, which can help to motivate and encourage them even further.
Whilst setting incentives using methods such as "SMART", will deliver clear and well defined goals, it's also important to take into account the sentiment of individual team members as well as the team as a whole, providing management with the information they need to make more informed decisions, and ultimately increasing productivity.  The sentiment of each call is captured easily by the agent via the "emoticon feature" (see below), providing visibility of every call to the contact centre manager via the dashboard.  A graphical plot of  the daily calls is available to management so they can incentivise the team during the low periods (the troughs), resulting in a productivity boost. Finally, ensuring that you reward success immediately helps to motivate and re-enforce high-performance behaviour.

(Emoticon feature)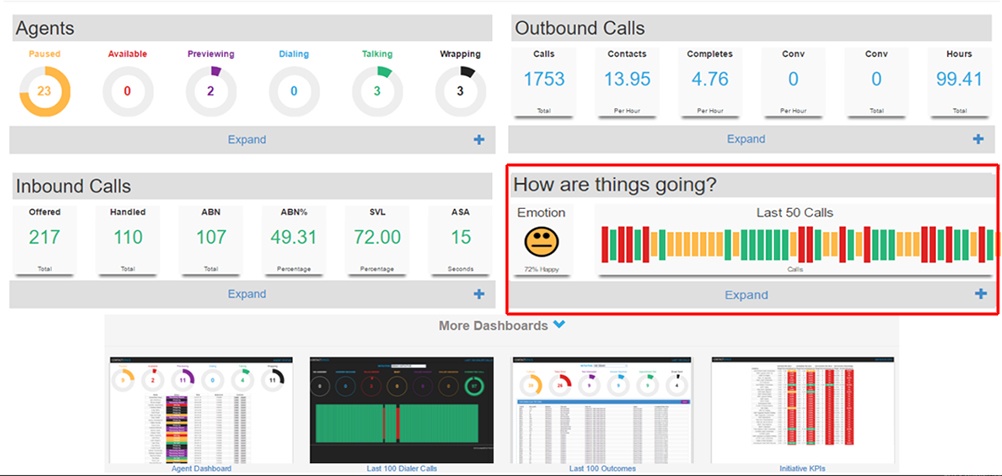 (Sentiment visibility via emotion dashboard)
(Reference the call plot to incentivise staff during low productivity periods)
Setting Initiative KPI's is easily done with contactSPACE via the Data Management Facility (see below). Contact Centre Managers are able to set parameters for contacts per hour; conversions per hour; conversion percentage per hour as well as other metrics.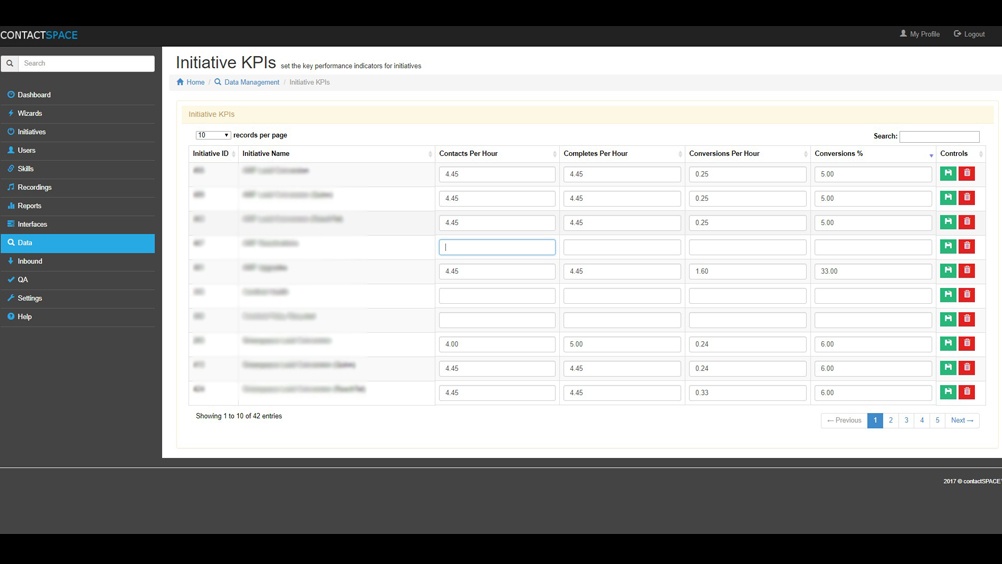 (Set Initiative KPIs easily via intuitive interface)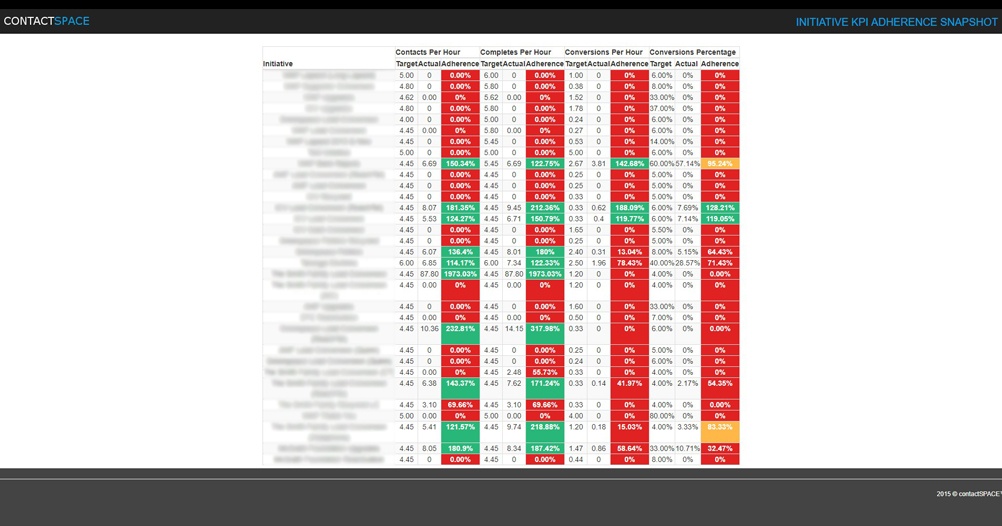 (Excellent visibility of adherence across all Incentive KPIs)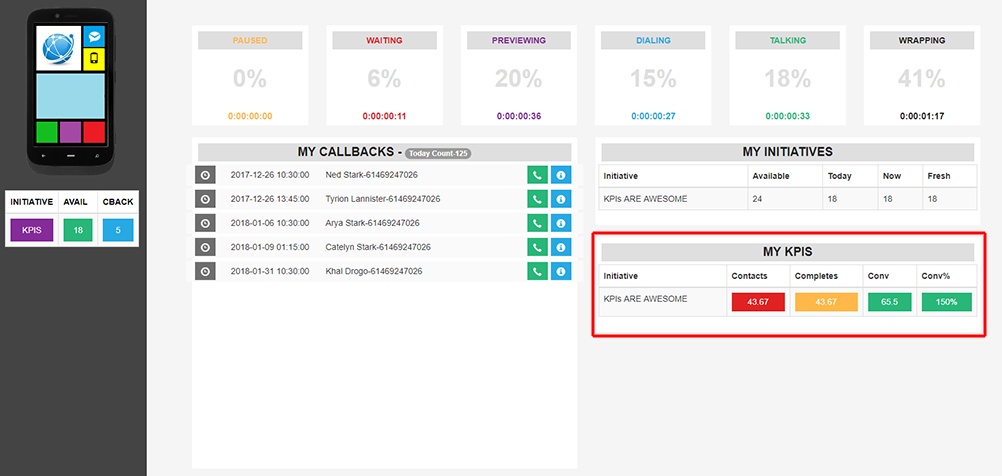 (Agents can view their KPIs in highlighted section, as they work)
Being able to quickly and easily set-up multiple Incentive KPIs means that contact centre management can react quickly to changing circumstances and opportunities, and it also means that incentives can be paid quickly. Managers can easily export KPI data via the periodic data export facility so that incentives are distributed fast.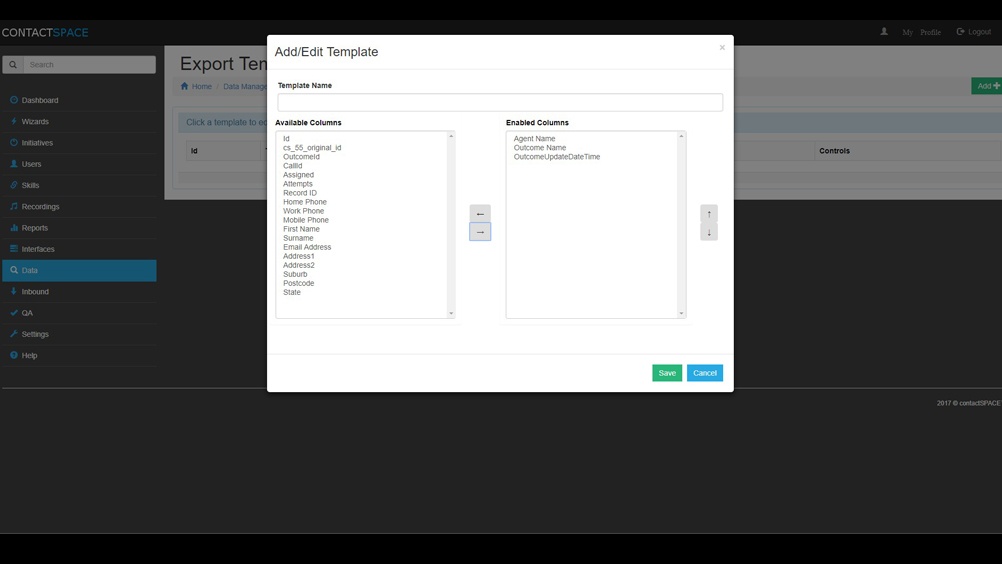 (Export KPI data easily into a periodic report)
To learn more about contactSPACE, give us a call on 1300 360 553 or complete the form below and we'll get in touch shortly.
You might also be interested in " Tips on Driving Contact Centre Efficiency "