Currently building a script for your telephone fundraising campaign?
No matter whether you're raising money for a charity, a community organisation, or a college/university, having the right messaging is absolutely crucial.
In this guide, we'll show you 3 of the best telephone fundraising script ideas, including an ask script, and strategies for objection handling.
These scripts are based on our extensive experience in this industry – helping philanthropic organistions, agencies, and universities achieve better fundraising results.
Looking to discover how to make the most from your telefundraising scripts? Learn more about contactSPACE CallGuides.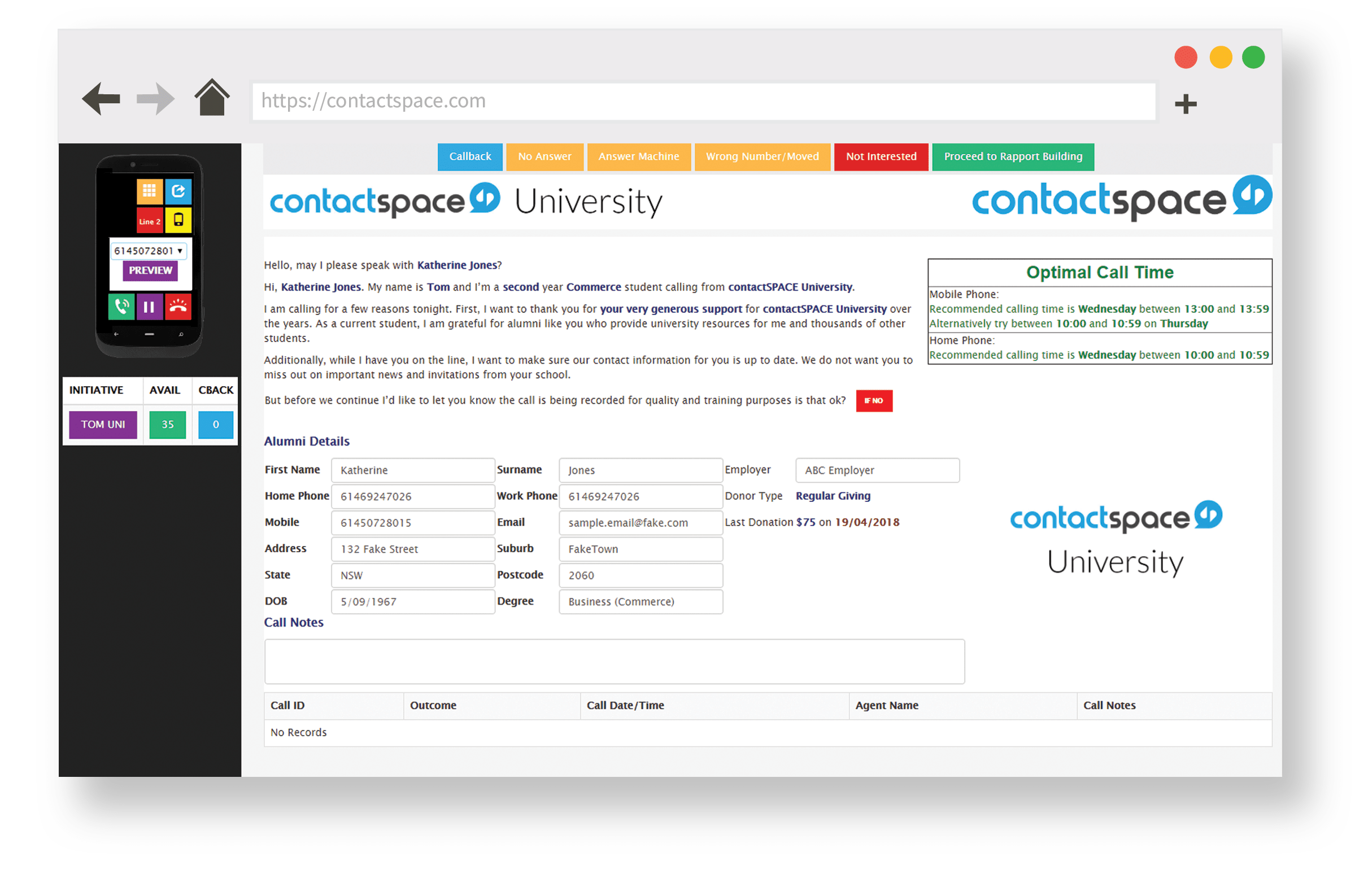 Let's get started with our fundraising script examples.
1. The Cold Call (Acquisition)
This script is a great example of a donor acquisition script. You would use it when you might know some basic contact details, like their name, but not much more than that.
The more information you have about the person you're calling, the easier it is to engage with them and create a personalised message. However, sometimes you have to make do with the data you've got.
In this example, we will assume that we are calling on behalf of an imaginary charity called Save Stray Pets.
Obviously, the problem and solution sections of the script must be modified to suit your specific organisation and appeal.
The Intro
Hi, is this James?
Hey there! This is Tom calling from Save Stray Pets.
We're reaching out to our supporters today because we need your help.
The Problem
At this point, you would introduce your problem. This is the cause you are raising funds for.
There are two things to keep in mind here.
First of all, you want emphasise the specific reason that you need funds. Why should the contact feel the need to contribute?
Secondly, introduce a sense of urgency if possible. Why should the contact contribute right now, on the phone, rather than later?
It's coming up to winter and there are still thousands of stray cats and dogs on the streets in Australia, without a place to call home.
These creatures are just pets like any other. They're not capable of fending for themselves, especially in urban environments. When they come into our care, these animals are often sick, cold, and extremely malnourished.
We help to find new homes for these animals. So far this year, we've re-homed more than 200 cats and dogs to loving families across the country.
The Ask
However, there's still a lot of work to do. We don't have enough shelters to care for all of the abandoned pets we pick up, which means we are still forced to euthanise animals every single day.
With your help, we can save more vulnerable dogs and cats from being put down this year. Would you be able to help out with a contribution of $X today?
Objections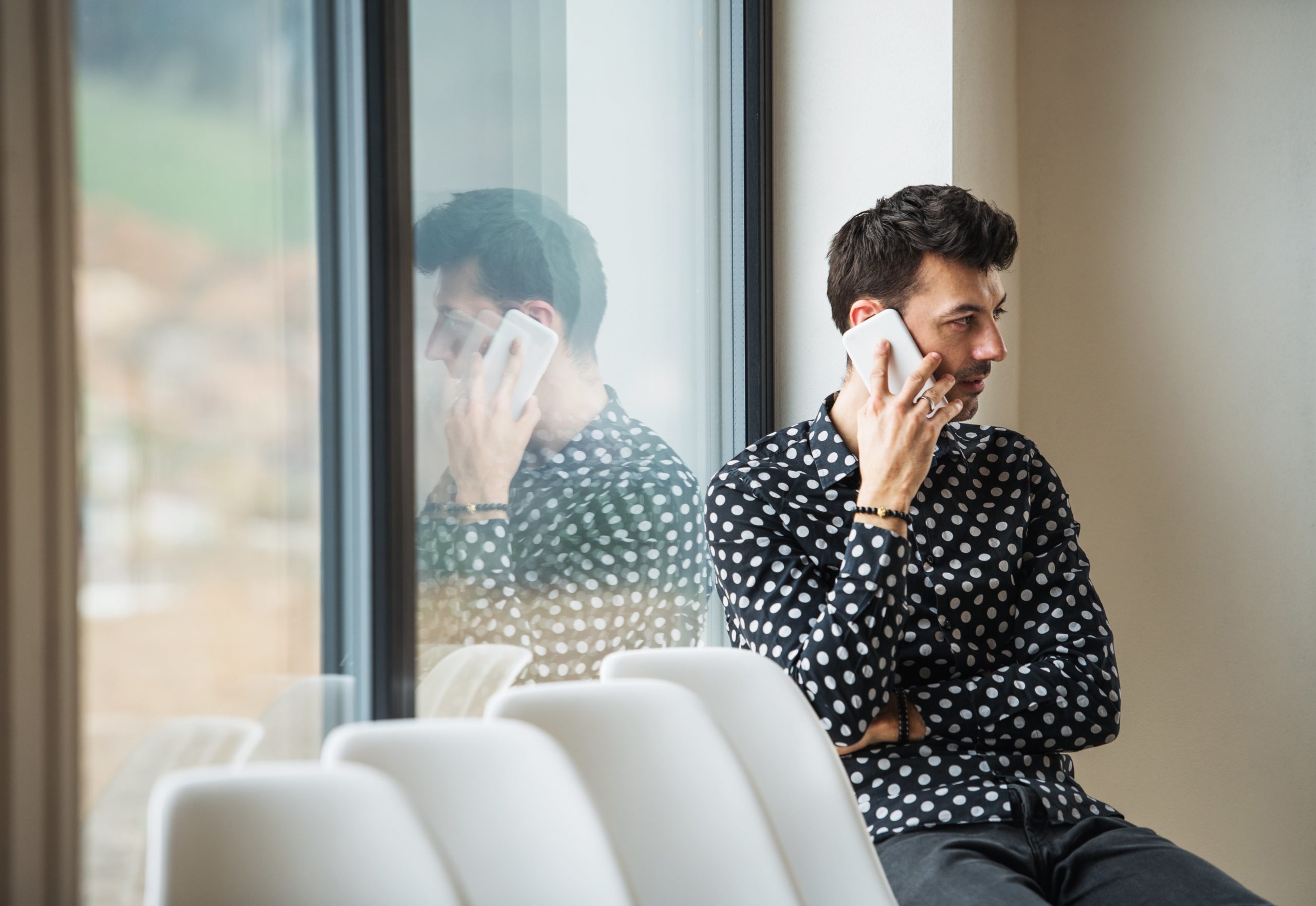 Now that the question has been asked, there are a few different objections that could potentially come up.
Too expensive/can't afford it
I understand completely – $X allows us to care for an extra animal for an entire year.
How about a smaller contribution of $Y instead? This would be enough to provide vet checkups for five sick or starving animals that come into our care.
I support other charities
I appreciate that you already contribute to other charitable organisations.
However, we don't ask for help unless we really need it. Our organisation doesn't make calls all the time.
We're not fortunate enough to receive government funding, so we rely on our supporters to help us save the lives of abandoned animals.
This is a growing problem – we're seeing more and more strays on the streets with each passing day.
Not interested
I understand that you get a lot of calls from charities – I get them myself!
However, we don't ask for help unless we really need it. We don't make calls all the time.
I'd like to explain quickly why we're reaching out right now.
Notice here that we did not use a question that prompts an immediate yes or no answer, such as "Do you mind if I explain quickly why we need help right now?".
In general, it's best practice to avoid asking questions that give the person an easy opportunity to say a hard no. Where possible, try to structure your conversations in such a way that your rep keeps control of where the call is headed.
With winter coming up, many of the animals on the streets right now don't have enough food to maintain their body temperature. They end up starving to death, as their body burns fat reserves to try and maintain warmth.
When strays are found and brought to us, we help them get back to full health, and help them find a loving home for them to stay for the rest of their life.
But right now, all our shelters are completely full. We're having to put down pets that people are bringing to us – and it breaks our hearts that we have to do this. We're animal lovers, just like you.
With your help, we're going to open a new shelter, preventing us from having to euthanise any more animals.
Can we count on your help to make this happen?
Closing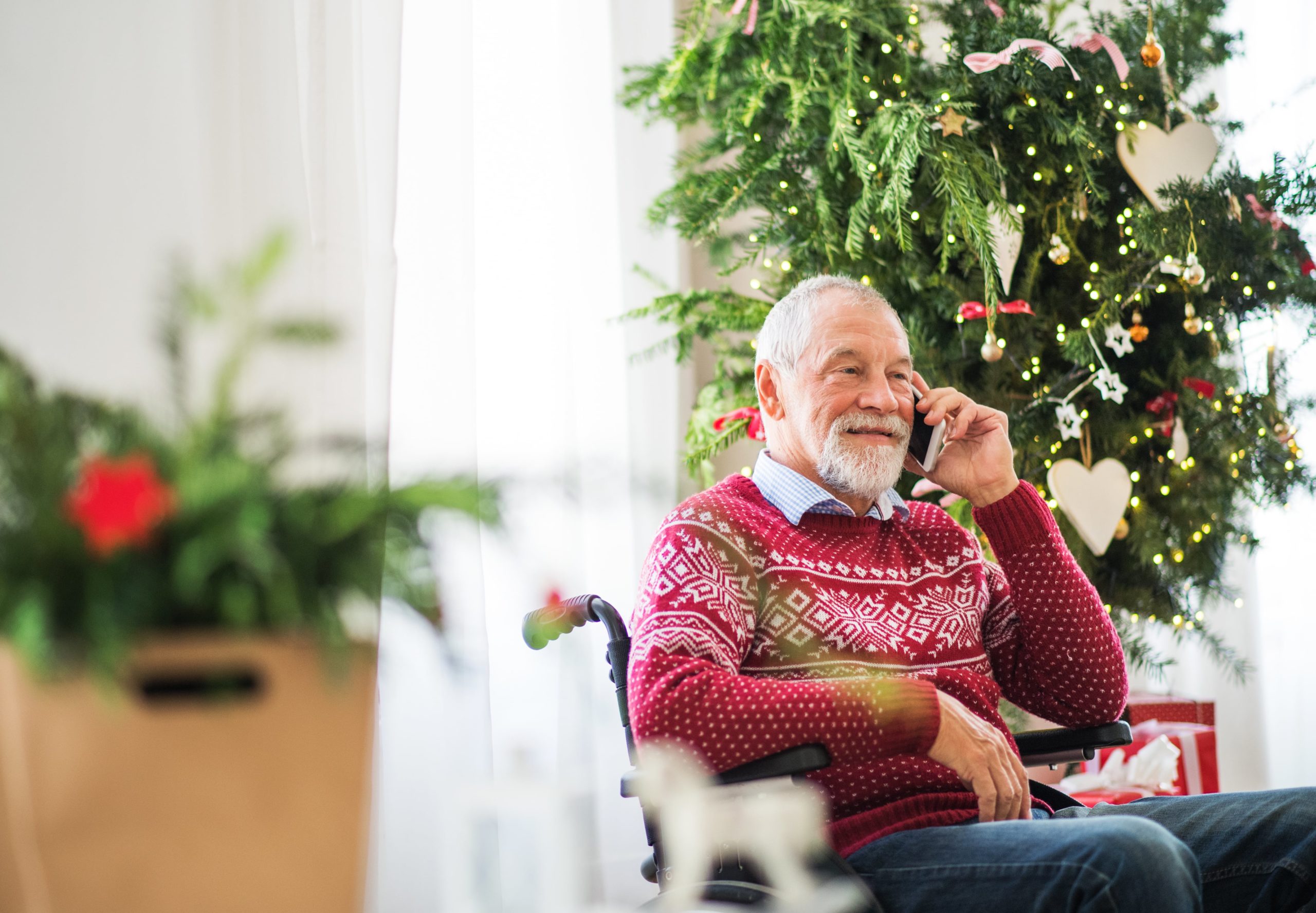 After one or more objections have been raised, the call can be closed.
Contact says yes
Excellent – we really appreciate your support. Do you have your credit or debit card on you at the moment by any chance?
Once payment has been made, you can reinforce the importance of their contribution. Ensuring that the payment occurs smoothly is also very important to ensure that the contact does not abandon the call.
Once the payment is complete, maintain the positivity.
Thank you so much for your contribution. Your support will go a long way towards helping us save the lives of more animals this year.
The aim of doing this is to end on a high, ensuring that the last human interaction the person had with your brand was a positive one.
Contact says no
No worries, thank you for your time today. We'll follow up about our progress at a later date.
2. The Reactivation Call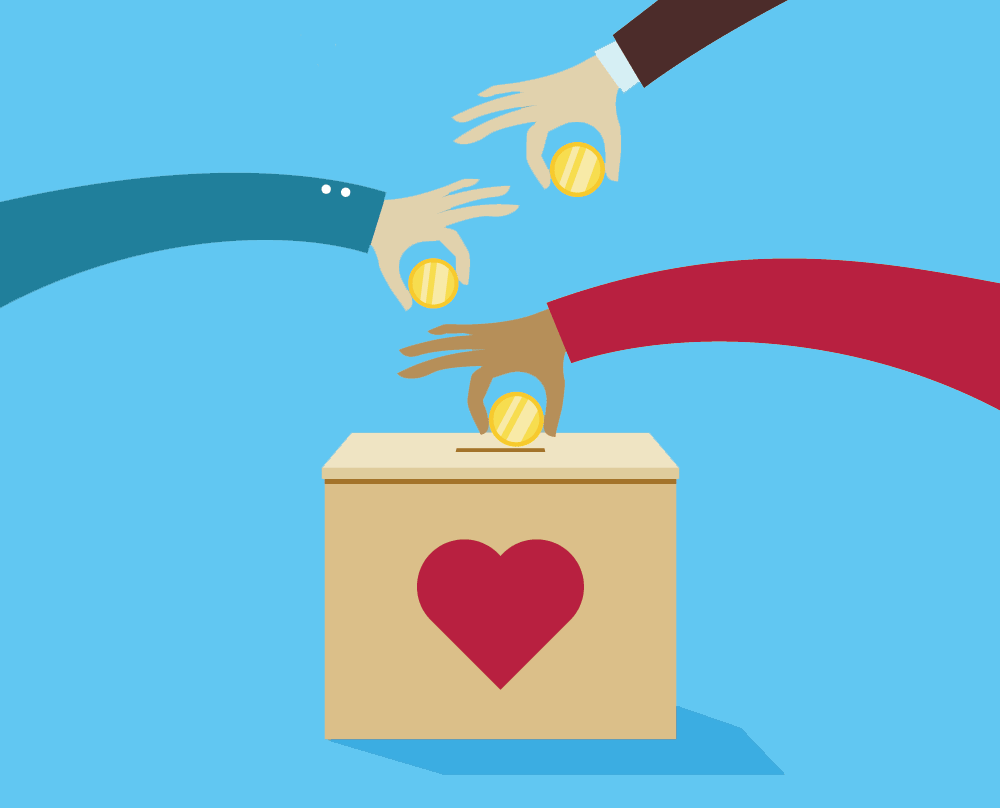 If a donor has contributed to your organisation in the past, this is a powerful signal that your cause means a lot to them, and they may be willing to donate again.
When calling previous or existing donors, it's essential that you have a specific strategy to engage with them.
The Intro
Hi James, this is Tom from Save Stray Pets. How are you today?
I'm calling to say a big thank you for your previous donation.
It's always a good idea to tell a story in this section of the call, to generate specific interest, based on what the donor values. Here we will assume that the contact has previously expressed interest in helping dogs in particular.
I'm just calling to say thanks on behalf of Tilly, a German Shepherd puppy we helped find a new home last week. Your generosity has helped us place her with a loving new family.
Is now a good time for a quick chat?
The Problem
At this stage, you should introduce the problem that the donor's funds will help to resolve.
We're reaching out to you today to give you a quick update about the work our team is doing.
So far this year, we have rehomed more than 400 dogs and cats – meaning, we've saved twice as many animals compared to this time last year. This wouldn't be possible without the help of our incredible donors such as yourself.
However, our work is far from over. We still have no choice but to put down animals that we cannot find shelters for.
People are continuing to abandon their pets at an increasing rate across the country. This trend is incredibly concerning, and unfortunately we do not receive government support to help solve this problem.
Emphasising the lack of support on offer from the government is designed to give the contact a sense of uniqueness. You're basically saying that the donor is the only one who can help your organisation achieve its goals.
This increases the perceived value of what you are offering to the individual, and also helps to overcome the internal objection of "why can't somebody else do it?".
The Ask
We keep our shelters open with help from supporters like you. Without these contributions, we wouldn't be able to save as many lives as we do each and every week.
Would you be able to help us get more animals off the streets and into loving homes with a small monthly contribution of $X?
Objections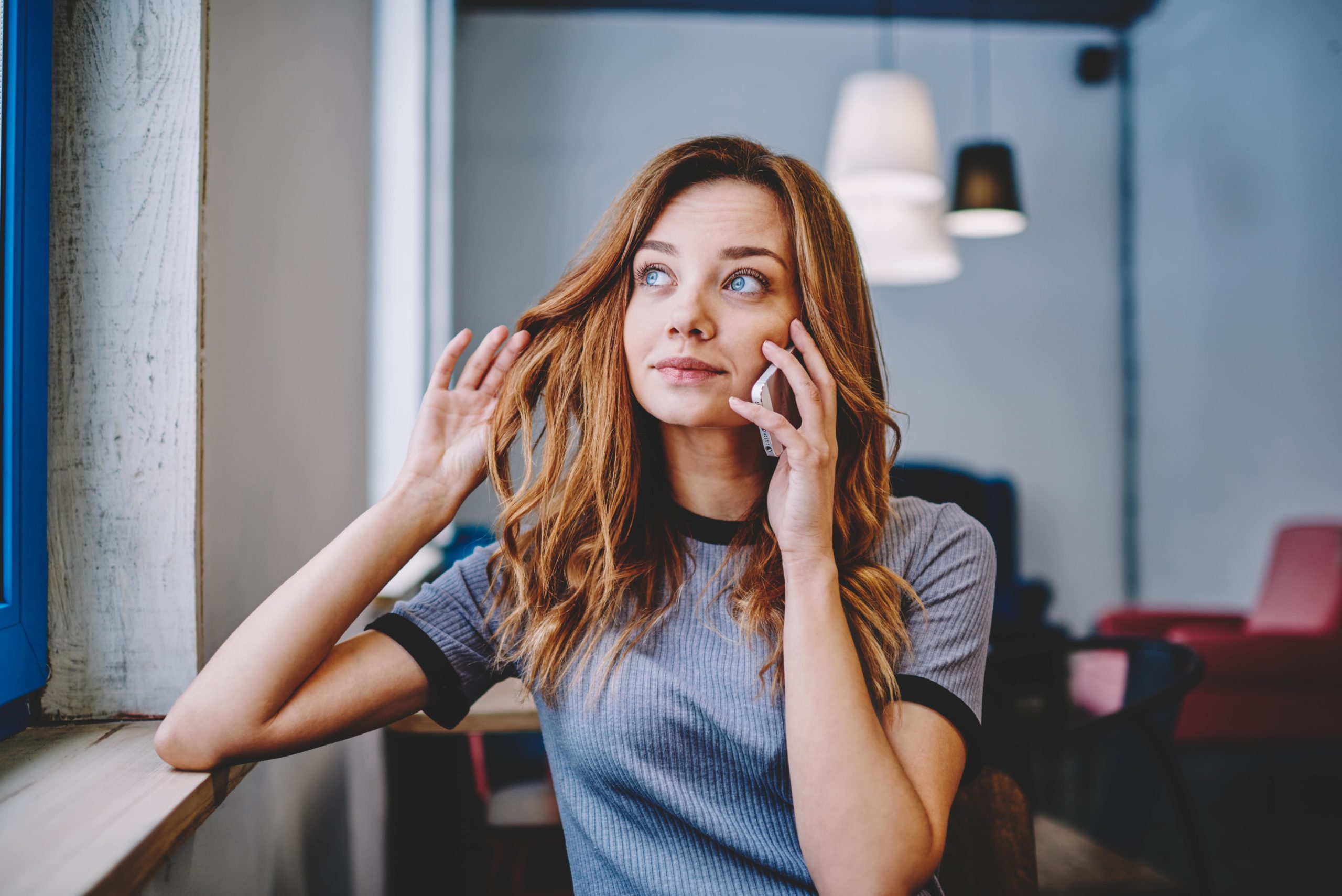 In this situation, objections can be handled in the same way as they can for script #1. However, when calling previous donors, you have an ace up your sleeve.
If you know that a person has donated before, you can assume that you have overcome similar objections in the past.
Therefore, no matter which objection is bought up, you know that going into more detail about why specifically you are making an appeal is going to be a relatively effective tactic.
If you want to get really smart, you could flag the person's prior objections on the agent's screen, to prepare the rep for what might come up.
3. The Alumni Outreach Call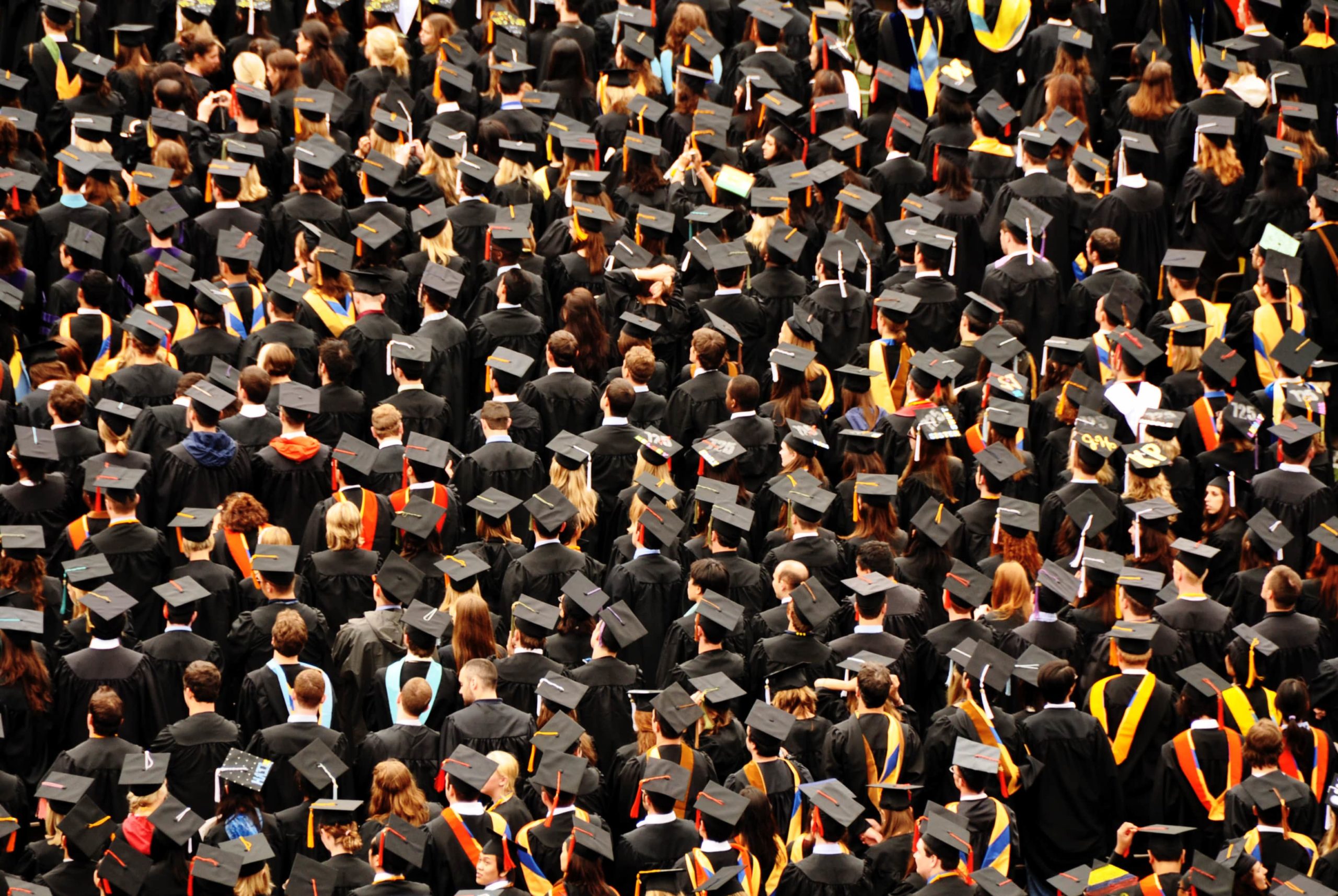 Universities and colleges often have an advantage over most other not-for-profits in that they have much more data available on each contact.
This means that the script can be adopted a little in order to incorporate the specific details of the course and major the person studied.
In general, these calls are much more conversational. However, that doesn't mean that you can't create a structure to help ensure better-quality messaging.
The Intro
Hi, is this James?
Hey James. My name is Tom, a second year commerce student from the University of Australia.
I'm just calling today to reconnect and ask you some questions as a University of Australia commerce graduate, and to give you an update about our scholarship programs. Is now a good time for a quick chat?
In general, alumni engagement is about more than just fundraising. You may want to encourage alumni to spend time volunteering for the university, or to learn more about their experience post-graduation.
Best practice is generally to ask these questions first, to allow you to build rapport.
What you include will depend on your goals – specifically, what information you'd like to collect, and what other messages you would like to deliver to your donors. Then, you can move on to the fundraising component.
The Ask
I also wanted to ask you if you'd heard about the equity scholarships the university is offering at the moment?
Since 2017, we have provided all-inclusive scholarships to more than twenty different students from disadvantaged backgrounds.
The university covers everything from tuition fees to textbook costs for these students, as well as accommodation for those who don't live nearby.
The program is funded by generous donations from alumni such as yourself. And at the moment, we're looking to expand the program to help even more students next year.
Would you be interested in helping us continue to fund this scholarship in the future?
Objections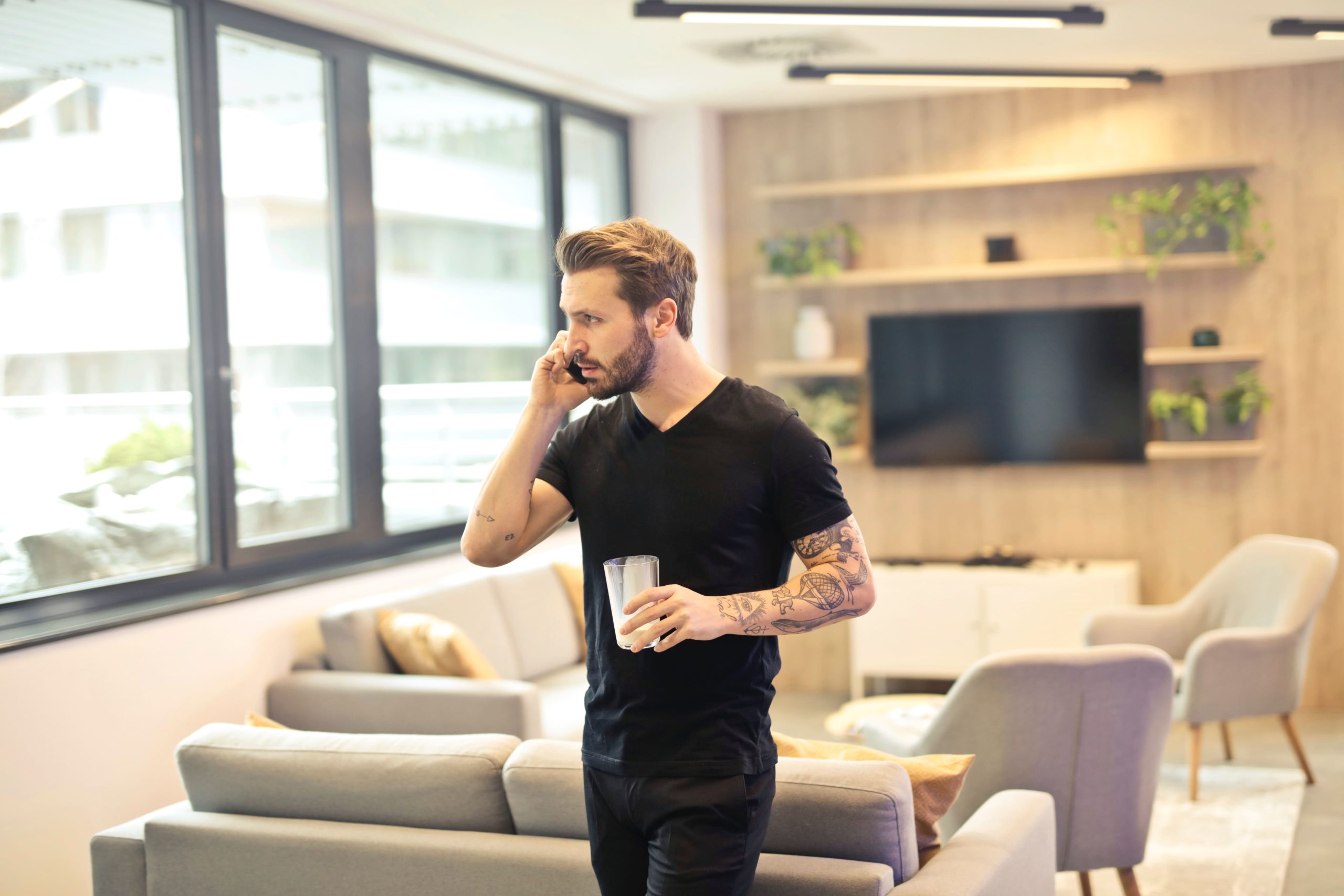 In this situation, you will likely get similar objections to any other fundraising appeal. We've covered these above.
However, there are some specific objections you might want to prepare for.
I had to pay my way through university – why shouldn't they?
These scholarships are very generous. However, they're designed to help bright, dedicated students who just want the chance to receive the education you and I have.
As an example, I recently talked to a student named Sally, a scholarship recipient whose family was afflicted by domestic violence. Through the program, she got the support she needed to come to our university, and from what she told me, she's loving every minute of it.
There are more than twenty young students on campus right now that wouldn't be able to study here without this scholarship.
What difference will my donation make in the context of an expensive scholarship?
Although it might seem like a drop in the bucket, a small amount goes a long way.
The scholarships we have provided so far have been funded mostly by donations as little as $X to $Y.
In the past, we have had a large number of students contributing small amounts, allowing us to reach our targets with relatively few major donations.
The university is really lucky to have such generous alumni!
How to use your fundraising script
We've shown you some examples of different scripts. But how should you actually use them?
How do you ensure that the agent can see exactly what they need to see as the call progresses?
How do you ensure that the script is customised for the specific person being called?
How do you ensure that the delivery is inspiring and engaging?
Here at contactSPACE, we built something called a CallGuide® to help manage your usage of scripts.
Essentially, a CallGuide® is a workflow management tool that agents can use to deliver better-quality conversations.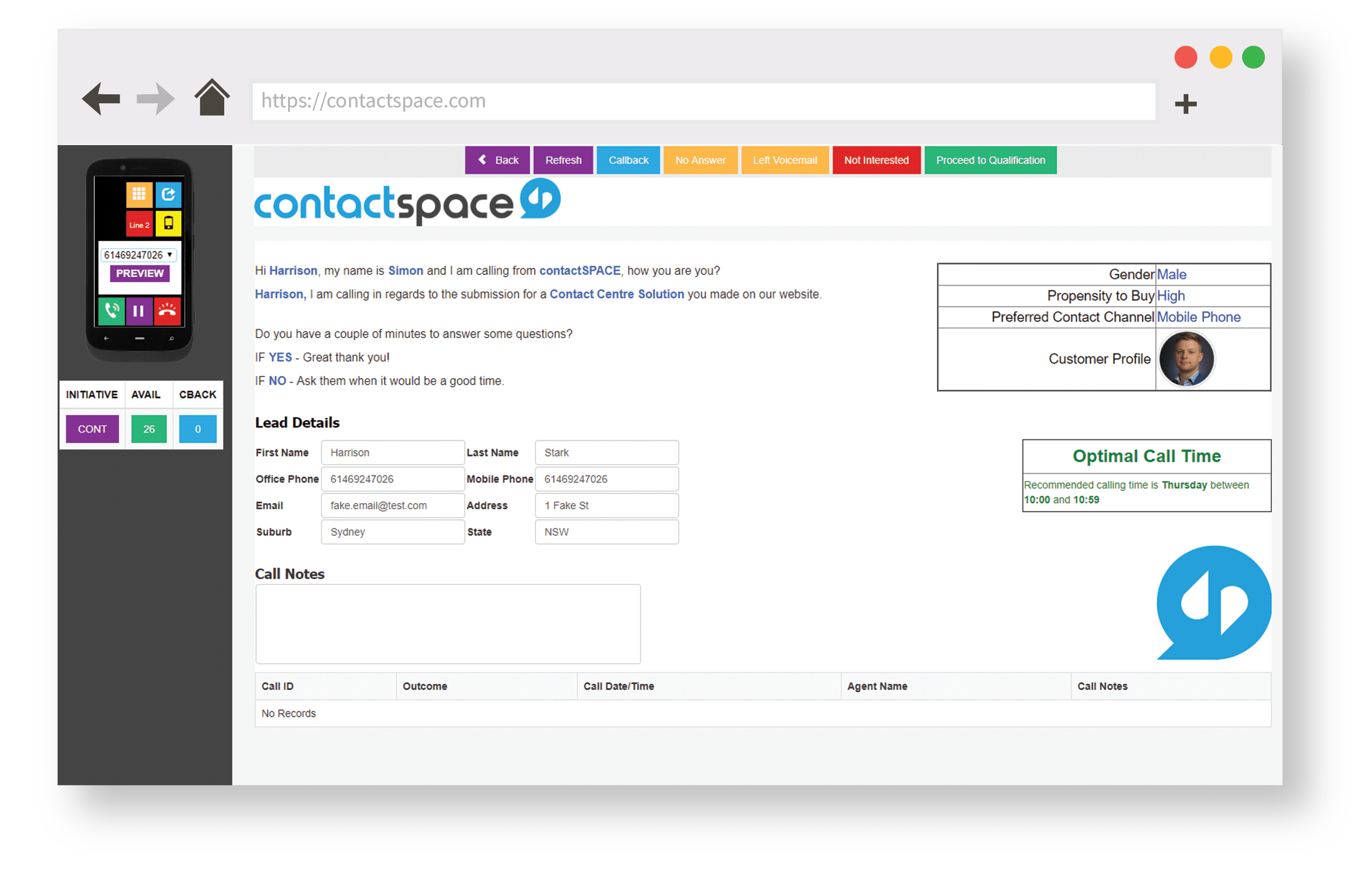 As the call progresses, the caller works through a pre-defined set of logic to help manage their messaging. For example, different script sections can be shown based on the type of call being made, who the caller is, and who they're calling.
Objection handling strategies can be shown with the click of a button, and the script integrates dynamic customer data, to ensure a highly-personalised message.
You can also include rich media to inspire users to improve their delivery. One of the not-for-profits that we work with here at contactSPACE use visual media to inspire their callers to deliver more engaging messages.

To learn more about how our customers use CallGuides® to deliver better fundraising results, be sure to check out our case studies.
Here are some more tips to help you use your scripts effectively:
Break them up into manageable chunks based on call progress. Allow the user to navigate between different sections based on the stage of the call. For example, if the contact raises an objection, the agent should be able to instantly navigate to their objection-handling support material to help craft a great response.
Don't script the entire conversation word-for-word. It's often a good idea to paraphrase information or use bullet points. This is a great way of avoiding the robotic-sounding fundraising pitch.
Integrate key customer data into the script directly. This makes it infinitely easier to personalise the pitch, and ensure that no mistakes are made in addressing the customer. For example: "Hi Tom" instead of "Hi [name]".
How to write a great fundraising script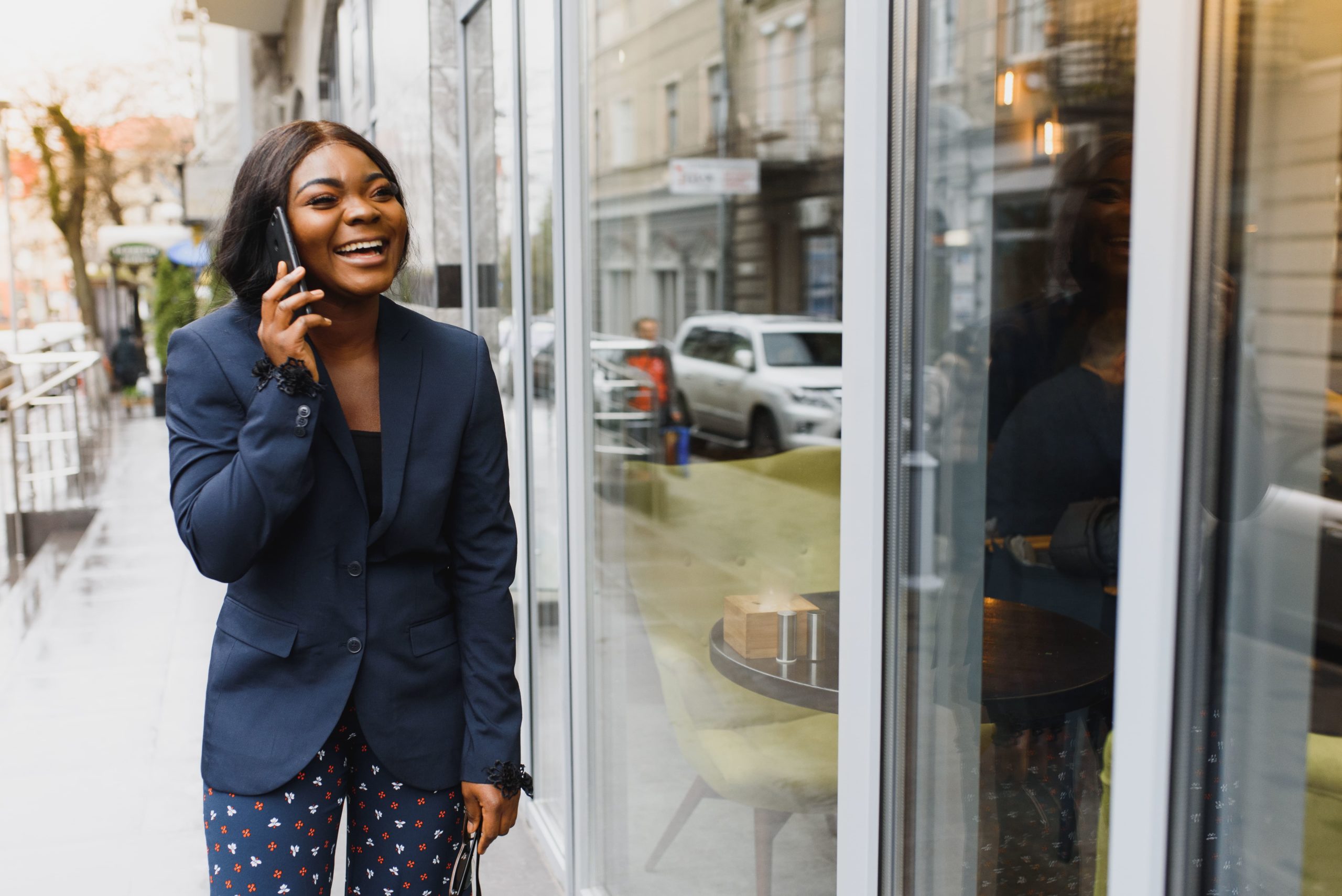 Crafting an effective fundraising script is far from easy.
There are so many factors to consider that it can be hard to know where to begin. Hopefully the examples above gave you a good place to start!
Here are some best practices you can use to ensure that your messaging is as good as it possibly can be.
Make the right start
The most basic principle of starting any script is to:
Say hello to the contact by name.
Introduce the agent by name.
Introduce the organisation that the person is calling from.
State why you're calling.
These last two steps are required by law in Australia and the USA.
However, there are other good reasons to begin the call like this.
Greeting the contact by name confirms that your call is legitimate, helping to put the person's mind at ease.
Also, introducing yourself helps to build rapport with the contact, and confirm that a real person from a reputable organisation is calling them.
If the introduction goes badly, it's often hard for the agent to recover and get the desired outcome.
Have a conversation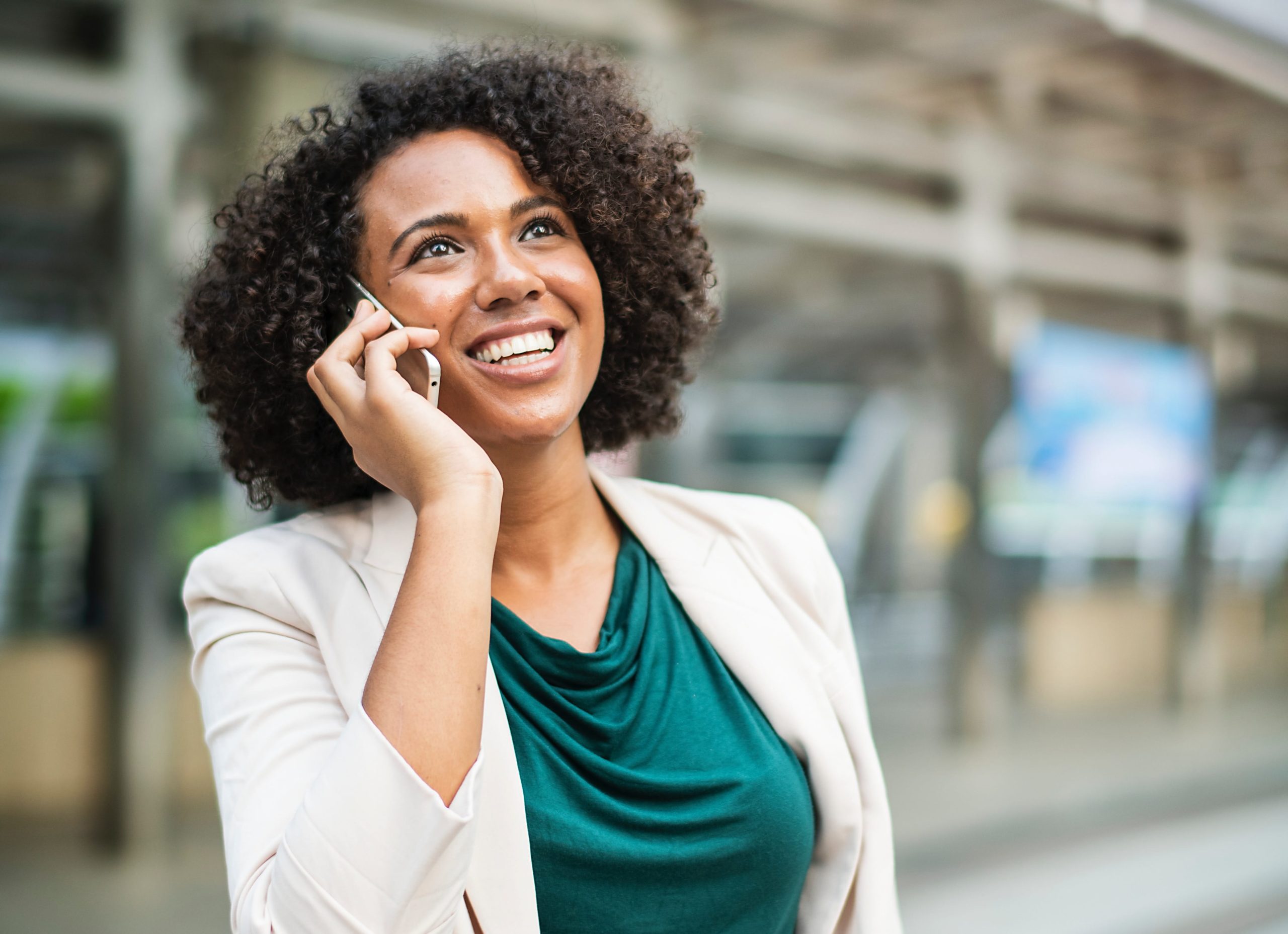 Although you want to make it clear why you're calling, it's also important to avoiding using too strong a pitch.
In general, if you can engage with the contact on a personal level, and begin building rapport before launching into what you're offering, it becomes much more likely that you'll be successful at securing a donation.
Here are some strategies for engaging with the contact in-call:
Discuss their previous donation (and thank them profusely for it).
Engage the donor about what made them interested in your cause, if applicable.
Use stories. Have a few canned stories of people/communities/animals that your organisation has helped. These can then be used as appropriate based on the specific interests of the contact.
Discuss the weather – compare the climate at your call centre's location to the contact's location, if different.
Put yourself in the donor's shoes
Think about the donor's position in their customer life cycle.
When was the last time they interacted with your organisation? What was their last donation, assuming they have donated before? What need can you satisfy for them?
Depending on the organisation you're fundraising for, it may be possible to get extremely specific when looking at the donor's interests, and how you might be able to satisfy their need to contribute to causes that matter to them.
For example, many of the universities we help here at contactSPACE tailor their script based on the degree the student undertook, as well as their major. Alumni who are now working as doctors can be asked to contribute towards medical research undertaken by the university, for example.
The issue that some organisations face is that their scripts do not allow for this level of flexibility. If you're using Word documents to manage your agent guidance, it's very difficult to personalise your messaging. The only thing you can try is to get the agent to wing it, which can lead to a lot of umm-ing and ahh-ing.
Use the problem-solution method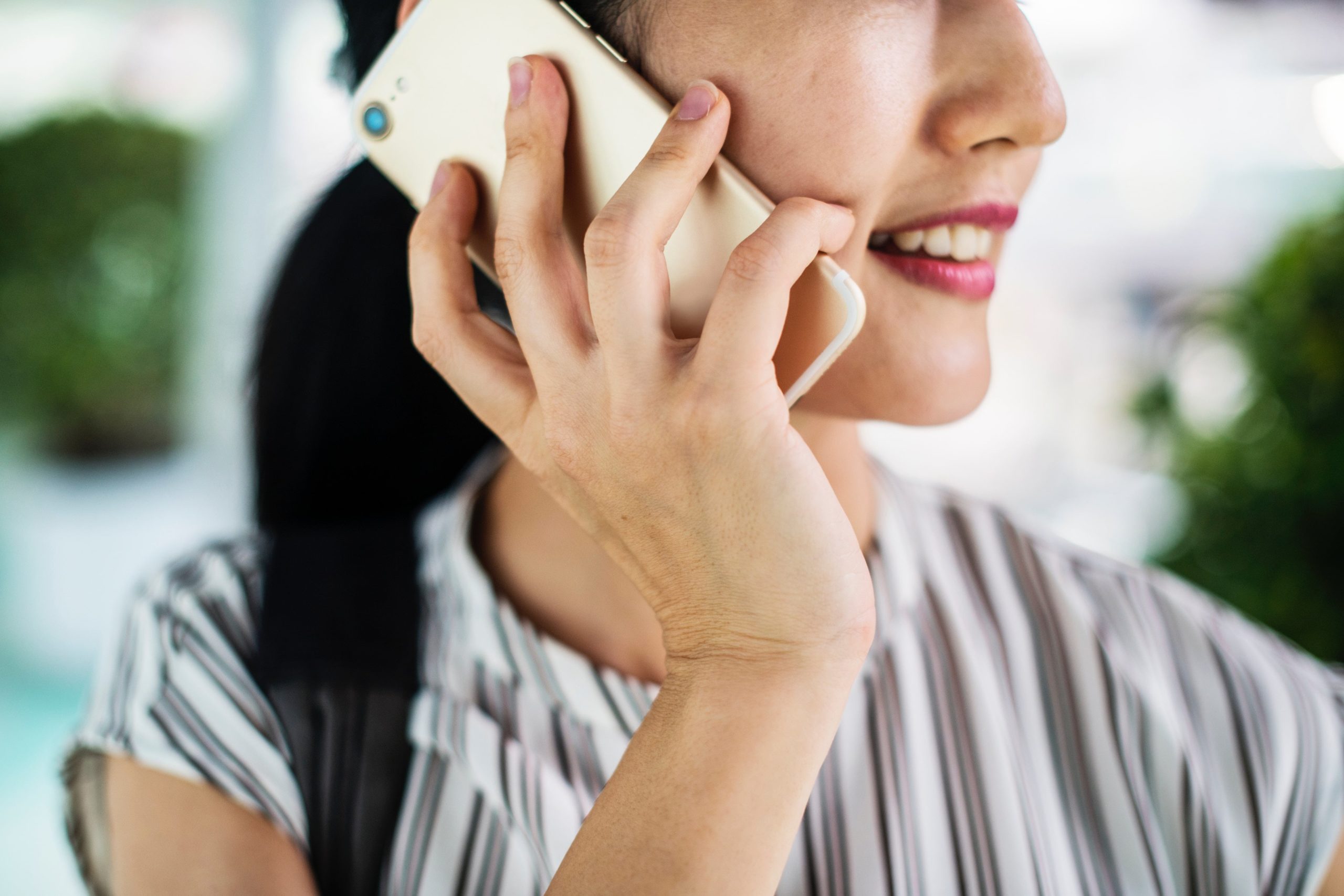 In fundraising, you don't sell a physical product. You sell peace of mind. You sell the satisfaction of having contributed towards making the world a better place.
If a person is financially and emotionally ready to contribute to your cause, you basically have two things you need to do:
1. Show that there is a real problem in the world – one that the contact cares deeply about.
2. Show that your organisation (with the donor's funds) can make progress towards solving this problem.
There's a balance to achieve here.
On the one hand, you need to be able to show that your organisation has contributed towards solving the problem (or similar problems) in the past.
But on the other hand, it still needs to be clear that more funds are desperately needed for your not-for-profit to achieve its mission.
Provision for objection handling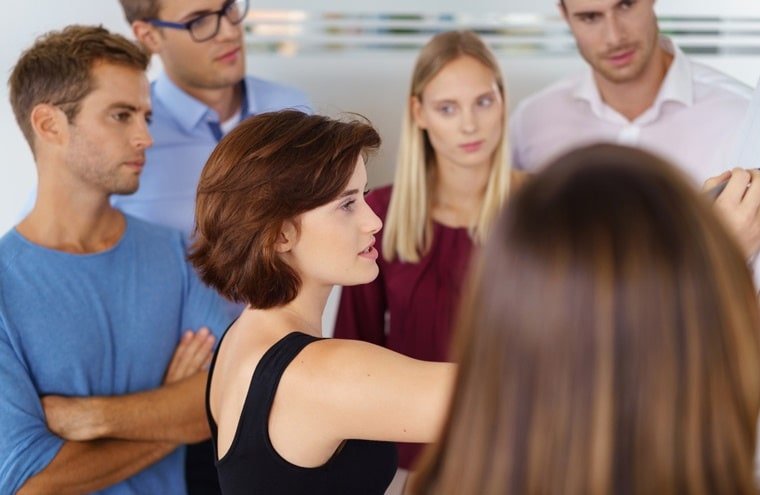 The whole point of a script is to allow the agent to be well-prepared for the conversation they are undertaking. This helps them keep the conversation flowing smoothly.
But what happens when a customer raises an objection?
If the agent isn't prepared, their response is going to be slow, or fail to resolve the contact's concerns.
Therefore, your script must have different flows to account for different directions that the call could take.
However, you can't prepare for every possible objection. Trying to do so is a waste of time.
A good rule of thumb is to prepare in-depth responses for your top three most common objections. The limit is about five or six – if you prepare for too many, this can get confusing for agents, especially as they first come on board.
Conclusion
Telefundraising isn't easy. Creating a good script is one of the hardest parts of the job.
Remember to keep the donor's wants and needs front of mind. Why are they donating to your organisation?
You allow them a convenient way to unlock what it is they seek – whether it be happiness, pride, or even alleviating guilt.
Make the transaction as easy as possible. Be personable. And last but not least, ensure that your script is flexible enough to handle the objections your team typically faces.