We were incredibly proud to sponsor Monash University's recent Run For Refugees! The event, which is organised by students, raises money to help cover the cost of an asylum seeker's tertiary study.
With the help of contactSPACE, student fundraising efforts. and the university's societies, Monash was able to raise nearly $39,000 – smashing their original goal by more than 25%!
Although this success is the result of a mammoth effort over many weeks, the organisers' selflessness was on full display during the actual run.
Elly (pictured below) spent months fundraising and setting up the event, but tragically broke her ankle two weeks before the run.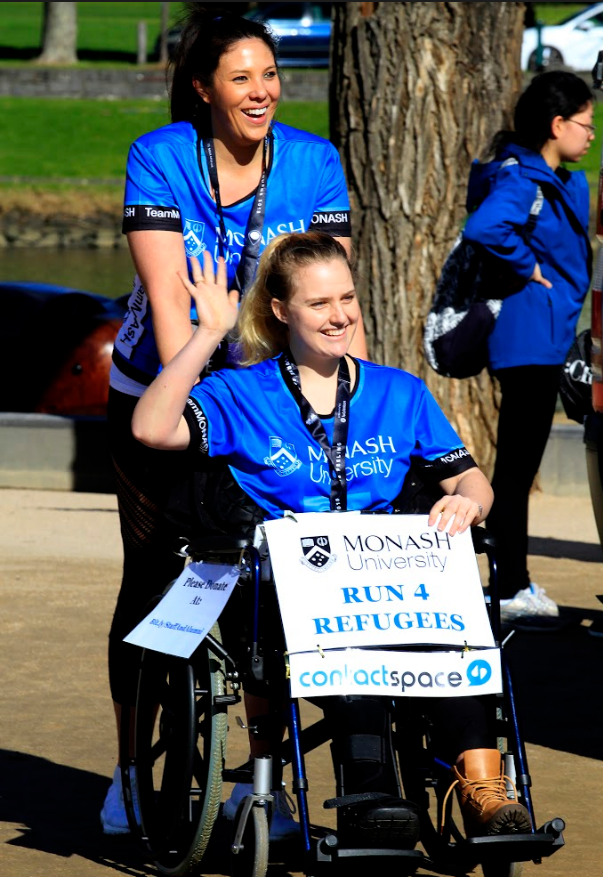 Luckily, Alumni Outreach Centre Manager Jade came to her rescue – volunteering to push Elly the entire distance. Not exactly the easiest job on the descents!
This selfless dedication to such a worthwhile cause is what really made the event such a success.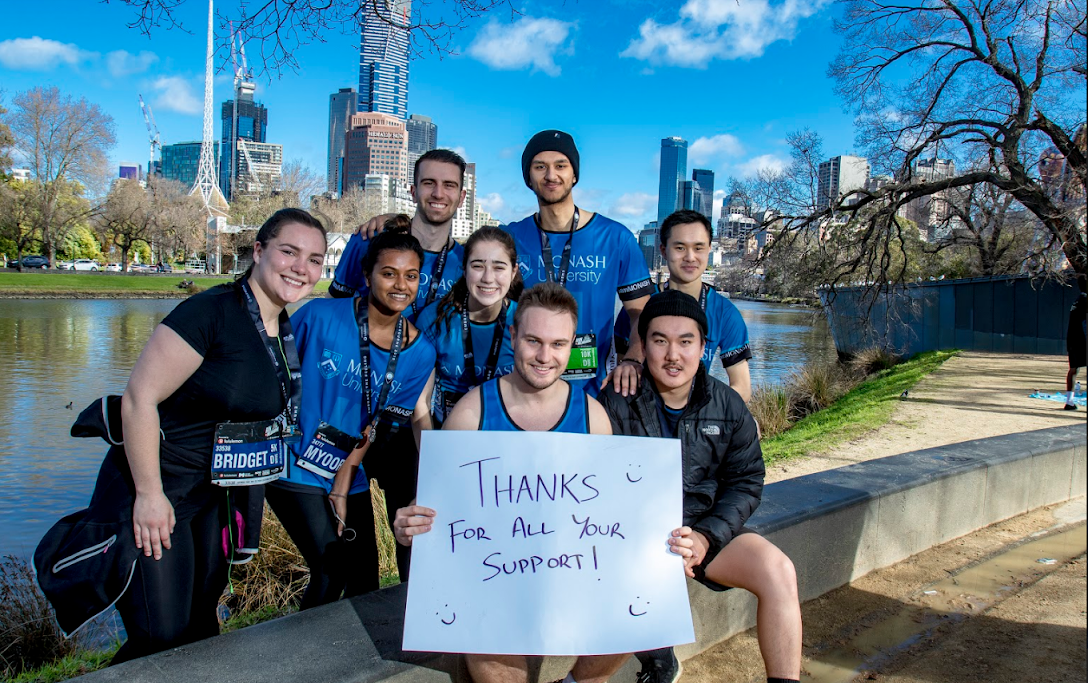 The money raised will enable the uni to offer an additional asylum seeker scholarship in 2019, giving another refugee the once-in-a-lifetime chance to live and study in Australia.