For fundraising professionals, writing a donation ask script can be one of the hardest parts of the job.
If you get the wording right, you'll achieve great results, and smash your not-for-profit's fundraising goals.
However, the wrong wording can not only result in fewer donations – it may also damage supporter relationships.
In this article, we'll discuss 7 ways to improve the wording of your donation ask when performing phone fundraising.
We'll also discuss some ways to ensure effective pitch delivery, so that your script doesn't come across as impersonal and robotic.
And finally, we'll show you how you can get your script-writing down to a science, allowing you to create the perfect ask – every single time.
How To Ask For Donations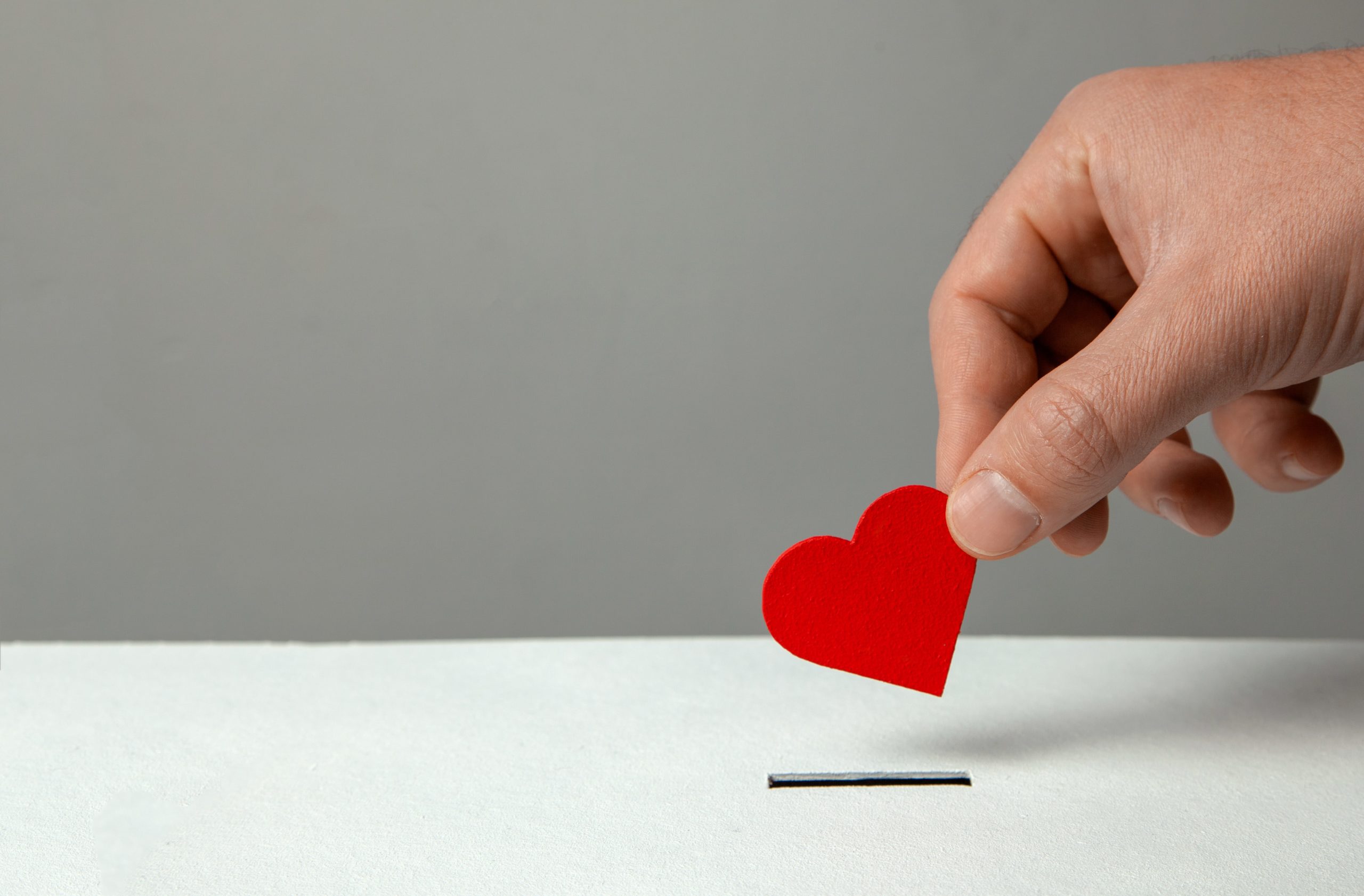 How you word your donation request is incredibly important. Even just changing a few basic parts of your script structure can have a massive impact on your donation conversion rates.
Here are 7 tips to improve your donation ask wording.
1. Be as personal as possible
"I was just calling because your commitment to sponsor Tilly the chimpanzee is about to expire. I'd love to talk about the difference your support makes to the lives of the animals we care for. Is now a good time for a quick chat?"
When starting the call, it's important to mention the supporter by name, and tell them where you're calling from. This is a great start, as it helps to build trust and remind the supporter of their existing relationship, if they've donated before.
However, when crafting your donation ask script, it's possible to develop even more personalised messaging strategies.
Think about:
Engaging the donor about their previous donation. For example, if they've sponsored an animal at your animal sanctuary, you could update them on the animal's progress.
Developing different donation asks based on attributes of the supporter. For example, if you know that they are a high income earner with a track record of charitable donations, you may consider increasing your ask amount.
Matching the supporter's interests with the experience of the caller. For example, if someone has just submitted a website form expressing interest in donating towards a specific cause, you want to ensure that someone knowledgeable in that area gets in contact.
But how do you implement this type of logic into your donation messaging?
Here at contactSPACE, our contact centre software helps not-for-profits move beyond static fundraising scripts, allowing them to develop personalised, natural-sound donation requests.
Learn more about how we help charities, universities, and fundraising outsourcers.
2. Be direct
"Can you help us with a monthly contribution of just $25?"
There is a lot of nuance to creating an effective fundraising script.
However, as a general principle, it's a good idea to make your donation ask as direct as possible.
You want to be specific about how the supporter can help your organisation. What will their funds be used for? Who will benefit from their donation? What outcomes will you achieve on their behalf?
You also want to be specific when asking for a donation. Do you want them to make a one-off contribution, or commit to a monthly donation?
Doing the opposite, or being vague, can leave the supporter confused as to why you called them. It may also make them less likely to donate, because there is no call-to-action.
One of the words you should absolutely avoid is "consider". If asked to consider making a donation, many people will do just that – consider their options without making an actual donation.
Remember, the people you contact may already have the ability to contribute towards your cause via your website. By calling them, you're reminding the supporter why you need donations, and reinforcing the fact that you need funds now. Therefore, it pays to be direct.
3. Make the supporter the hero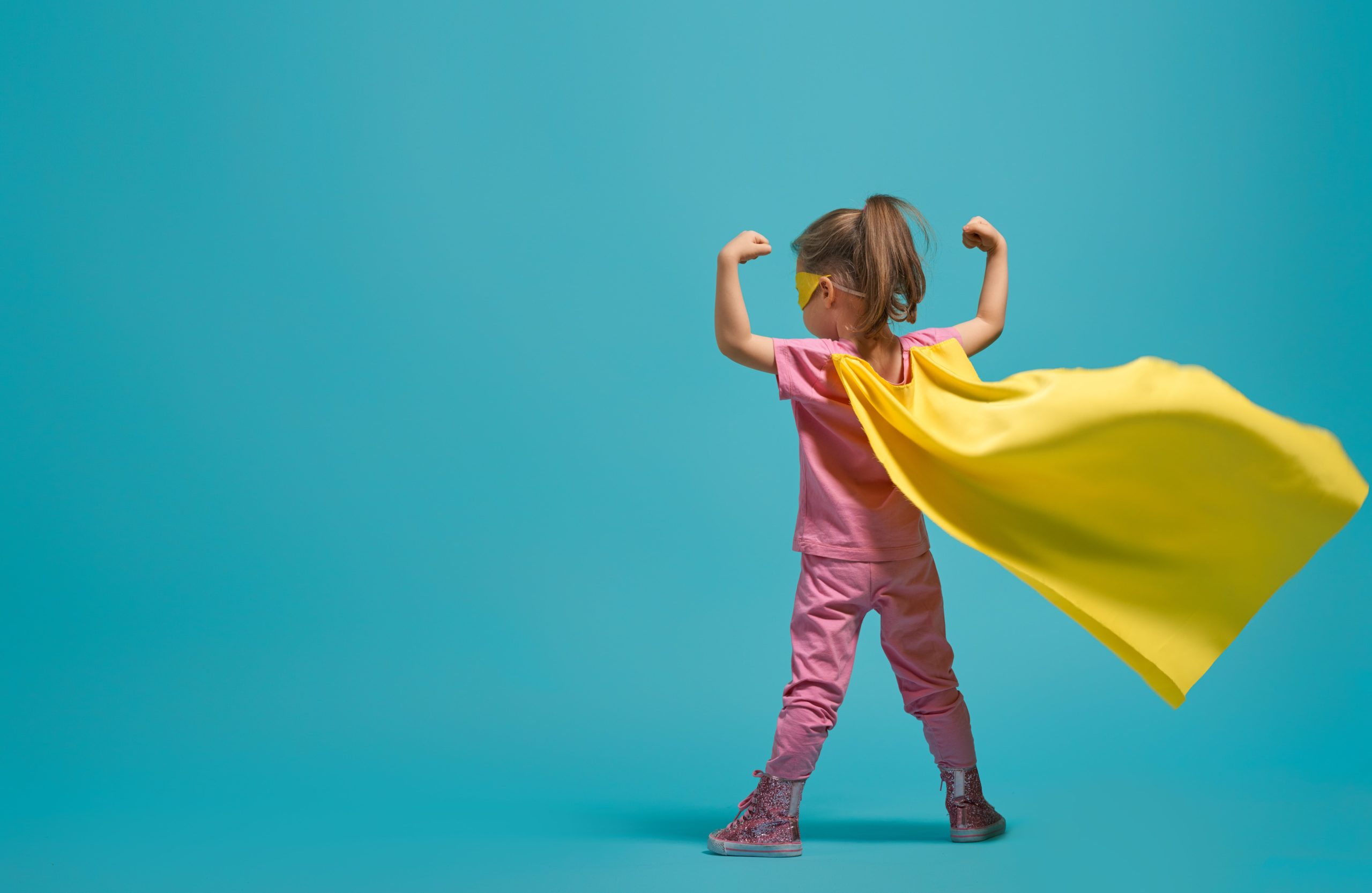 "You can make this happen."
This approach directly complements tip #2.
If you're being direct with your supporter, you want to give them a good reason to buy-in to your call-to-action. You can achieve this by making them the hero in the situation you're describing.
It's a good idea to go back to first principles and think about the reasons someone would potentially donate to your cause.
They might seek the feeling of pride associated with helping make the world a better place.
They might enjoy the feeling of power/responsibility they have knowing that their funds make a difference to the lives of others.
They might have a personal connection to your cause, and want an easy, hassle-free way to help out.
No matter why exactly someone decides to donate, there's a single commonality: the donor wants to feel like they have personally helped make a difference.
When writing an ask script, you need to show how the supporter and their contribution can help your cause.
A nice short-cut to achieve this is to use lots of second-person language, with words such as "you" and "your". This helps to show the supporter how they can empower change. All that you need to ensure from this point is that the change you want to make aligns with the change they want to make.
4. Have a conversation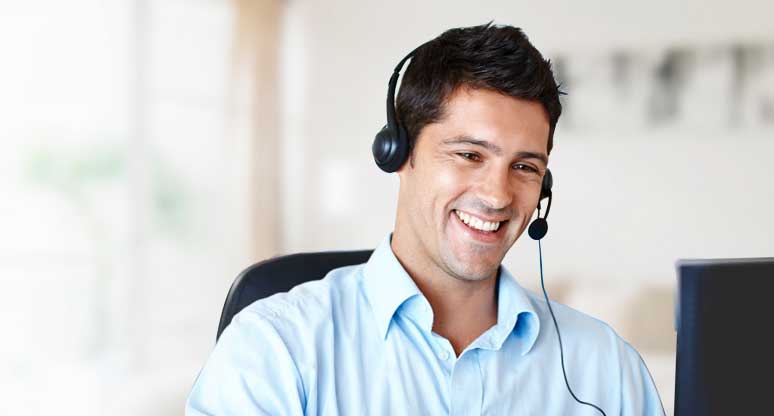 "I just wanted to say a massive thanks for your regular support over the past year. Just out of interest, what originally inspired you to contribute towards…"
No matter how you manage your donation ask messaging, you need to ensure that it has the flexibility required to engage the supporter in a genuine conversation.
The last thing you want, especially as a not-for-profit, is to repeat a dull, robotic sounding script that sounds like a sales pitch.
The more engaged the supporter is, the more opportunity you have to manage any hesitations that may arise, and answer any questions they might have about what you do.
If you don't give the supporter the chance to talk, many of their questions will go unanswered.
Here's how you can get the conversation flowing:
Use small talk at the beginning of the call to demonstrate that you aim to have a conversation. The weather is a tried-and-tested topic when making phone contact, as it can be used to show that you're calling from the local area.
Ask targeted questions based on the supporter's donation history. What caused them to donate towards cause X?
Prepare for objections, and treat them like gold dust. Every single time someone says no, this is an opportunity to get closer to a yes, by helping them to overcome the objection. Your callers should be equipped with objection handling strategies to help ensure effective responses. For example, many contactSPACE customers choose to include pop-out boxes in their CallGuide® that agents can click on to reveal guidance for handling specific objections.
5. Adopt the problem-solution approach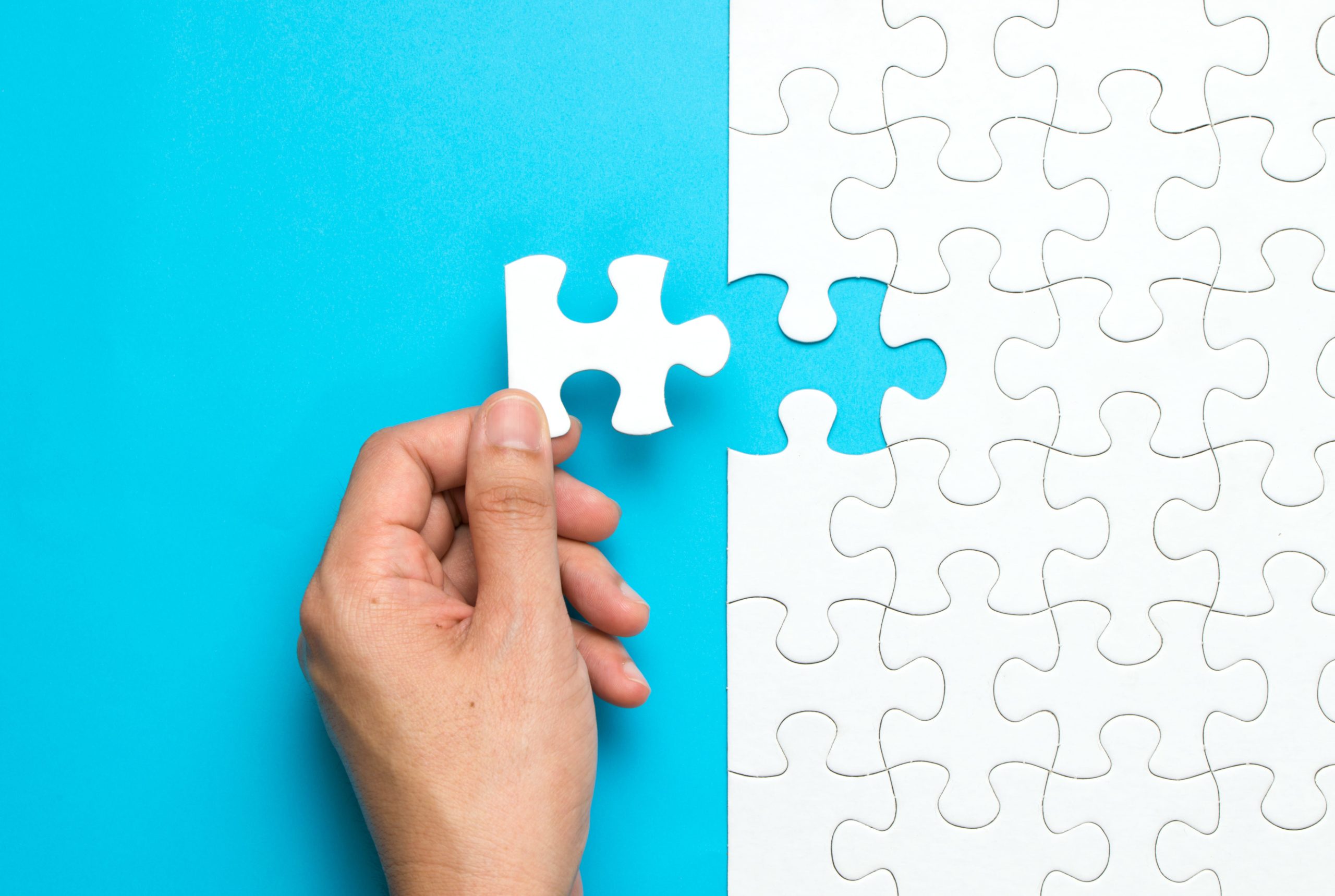 "Unfortunately, deforestation is still a major problem on nearly every continent. But with your help, we'll be able to…"
Now that you're aware of the broad principles that should guide your donation ask approach, you're ready to get into the nuts and bolts of actually writing your script.
After introducing your organisation and capturing the supporter's attention, you can use a problem-solution approach to begin your donation request.
As the name implies, you first want to describe the specific problem that your organisation aims to solve. The trick is to emphasise the extent of the problem, while also showing the progress that your organisation has made so far.
You want to show that there's a problem that still needs to be resolved, and that you're the right people for the supporter to contribute funds to.
However, it's important to remember that you're not the heroes here – the supporter is. Therefore, the "solution" in this context needs to be the supporter's help – not your not-for-profit's actions.
6. Show proof of results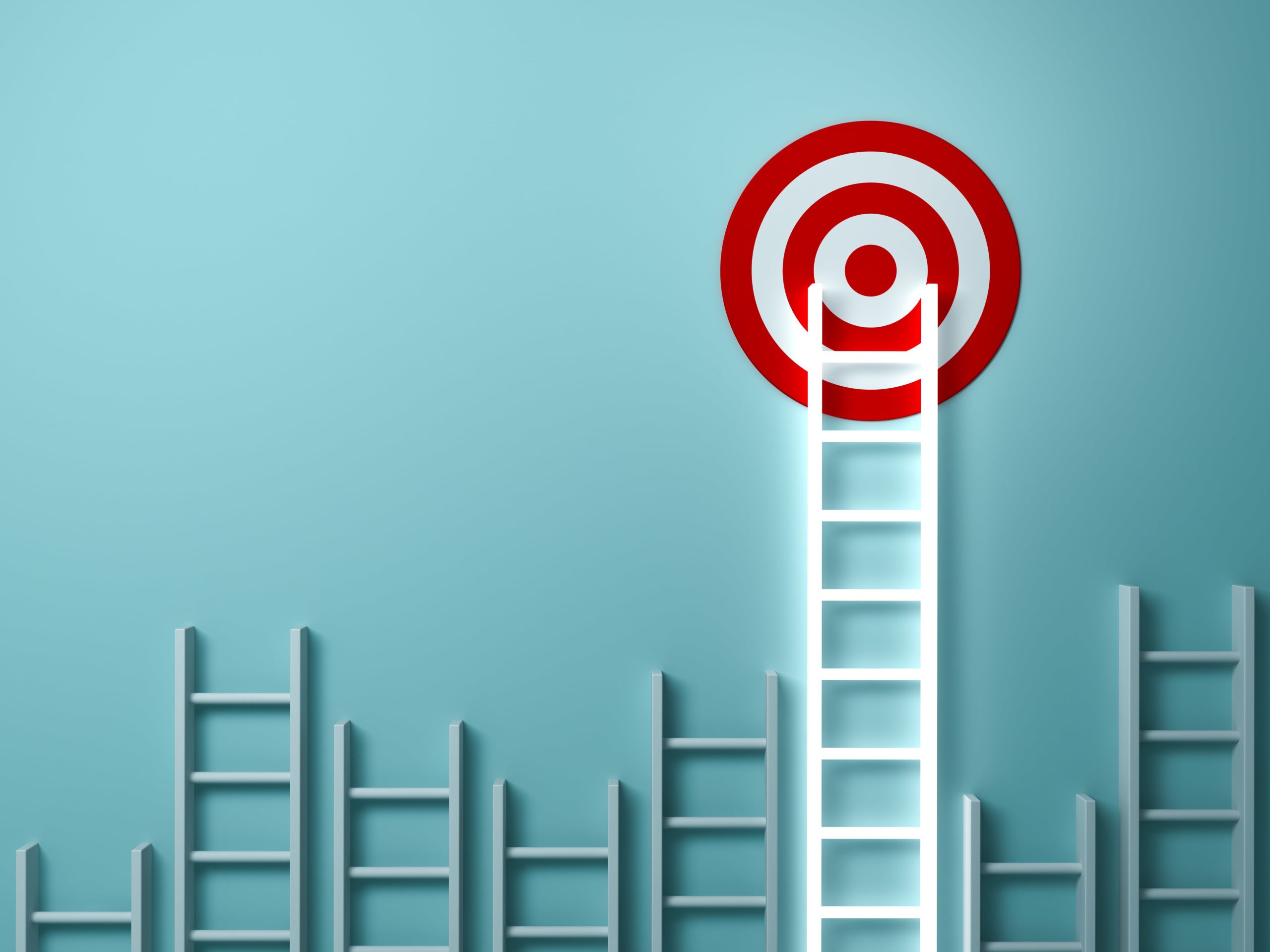 "With the help of our supporters, we've been able to… But there's still a long way to go."
It's not enough to just say that the supporter's funds will help solve the problem. When asking for donations, you've got to prove that you'll be able to achieve great outcomes, especially if the person has never donated before.
This comes back to what the prospective donor wants – the satisfaction of having contributed to real results. If you cannot demonstrate real results that your not-for-profit is achieving, doubt can creep in.
Essentially, you want to show progress, while still emphasising that there is a lot of work still to be done. Otherwise, it may be unclear why the funds are needed.
7. Don't use the word donate
"We need your support because…"
This is an easy-to-use tip that can actually make a big difference.
Rather than using the words "donate" or "donors", consider using alternatives such as "support", "contribution", or even "help".
As we discussed above, it's still important to be direct. You still need to make it clear that you're requesting a charitable donation.
However, the benefit of using these words where possible is they help to make the supporter feel more empowered.
Being a "donor" implies a certain distance from your organisation. But if the person is a "supporter", this implies a much greater level of involvement (and importance).
Donation ask script examples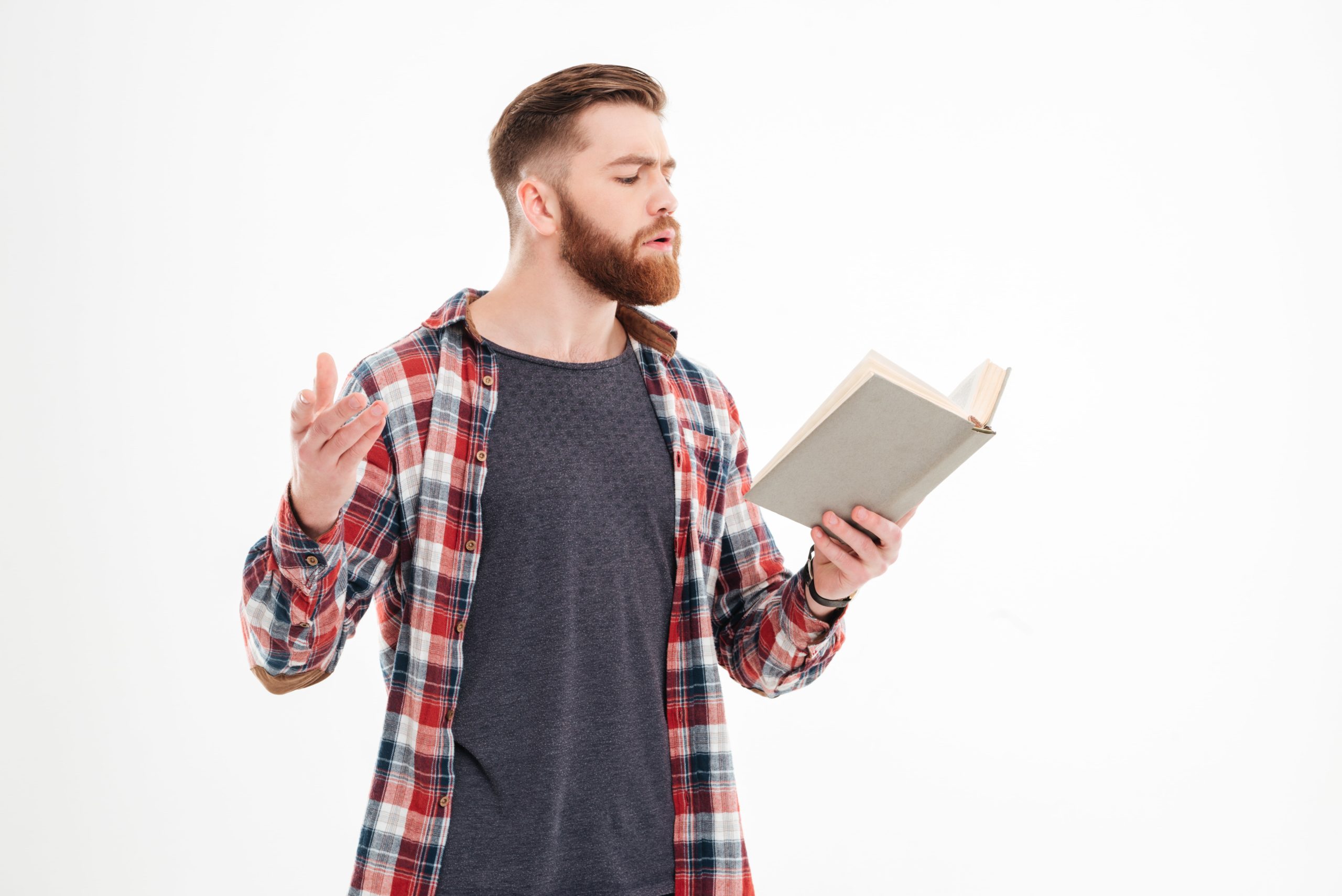 These tips can be used to improve an existing phone-based donation ask script, or as the inspiration to write one from scratch.
However, sometimes it can be helpful to see a full example to get a better sense of what it's all about.
Read our article with three fundraising script examples to learn more about what makes a great donation request.
How to write a donation ask script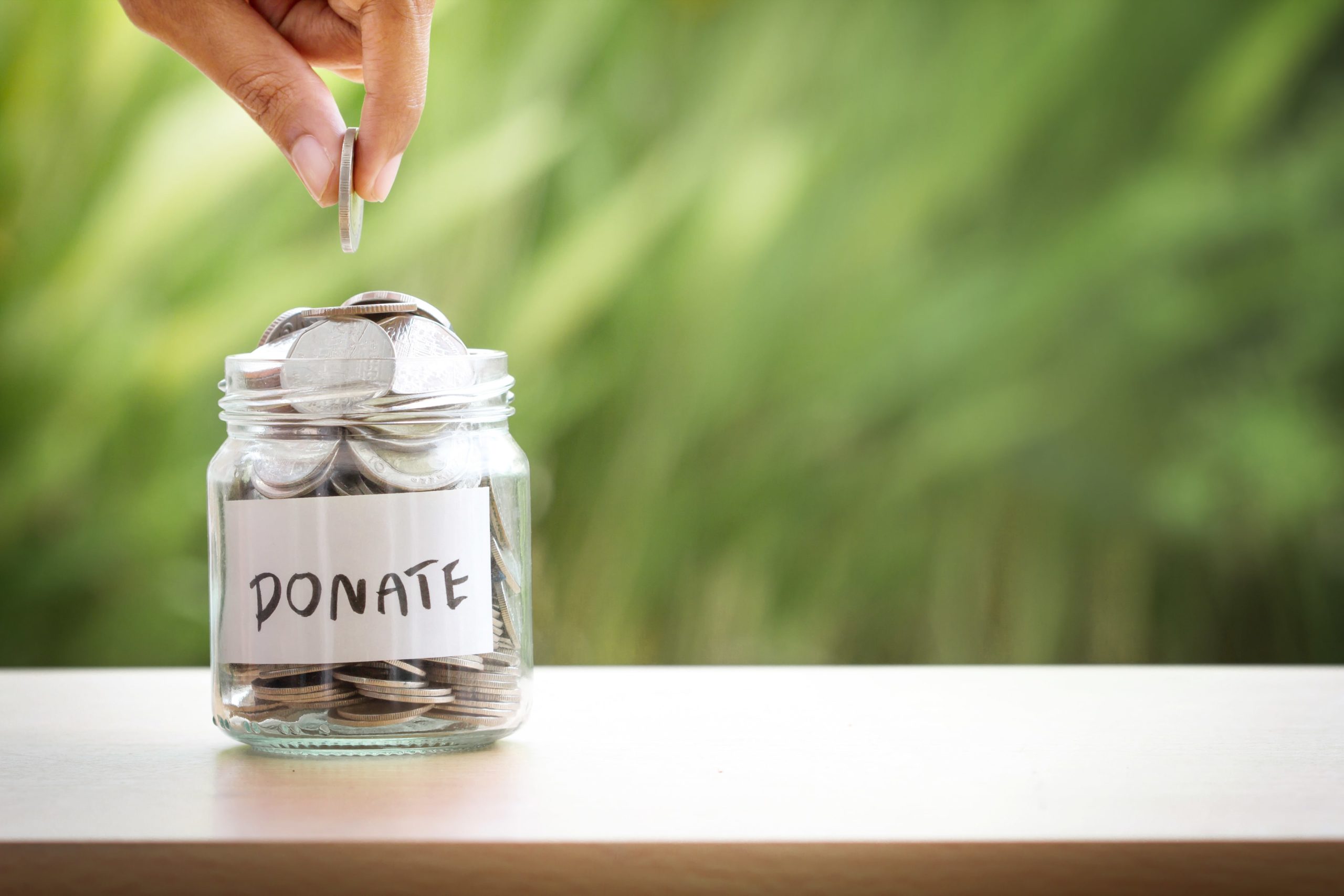 From the above tips, you may have noticed that some of these approaches would be difficult to implement in a typical verbatim fundraising script.
For example, if your ask is structured as a word-for-word script, it would be very difficult for your caller to include a personalised discussion about the supporter's previous donation history.
The truth is, most not-for-profits have ditched word-for-word donation ask scripts. Although providing agents guidance is still helpful, verbatim scripting doesn't allow you to truly engage with your donors.
Here's how a charity we work with describes how they help callers deliver effective messaging about their cause:
This not-for-profit uses contactSPACE CallGuides® to ensure agents deliver excellent donation requests.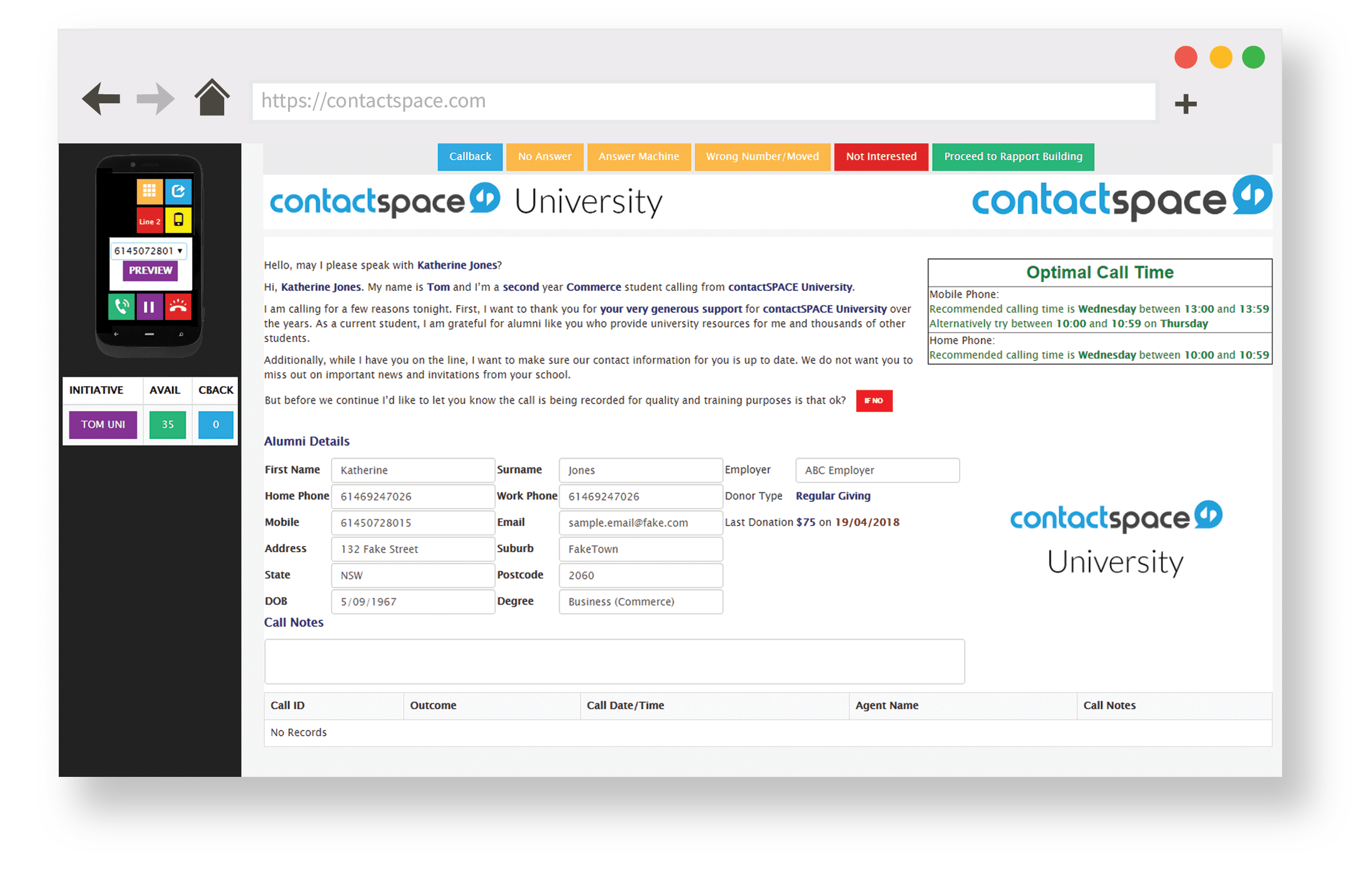 CallGuides® are an agent workflow and messaging management tool.
The agent is shown key supporter information, such as their personal details and interaction history, as well as scripted guidance, which updates based on the stage of the call.
Outcomes are logged automatically, and the caller can also update supporter details from the CallGuide®, to be pushed back into the CRM.
Many of the universities, charities, and fundraising outsourcers we help here at contactSPACE love CallGuides®, because they ensure agents stay on-message and deliver a personalised ask, without their pitch sounding forced or robotic.
How do I know if my ask script is effective?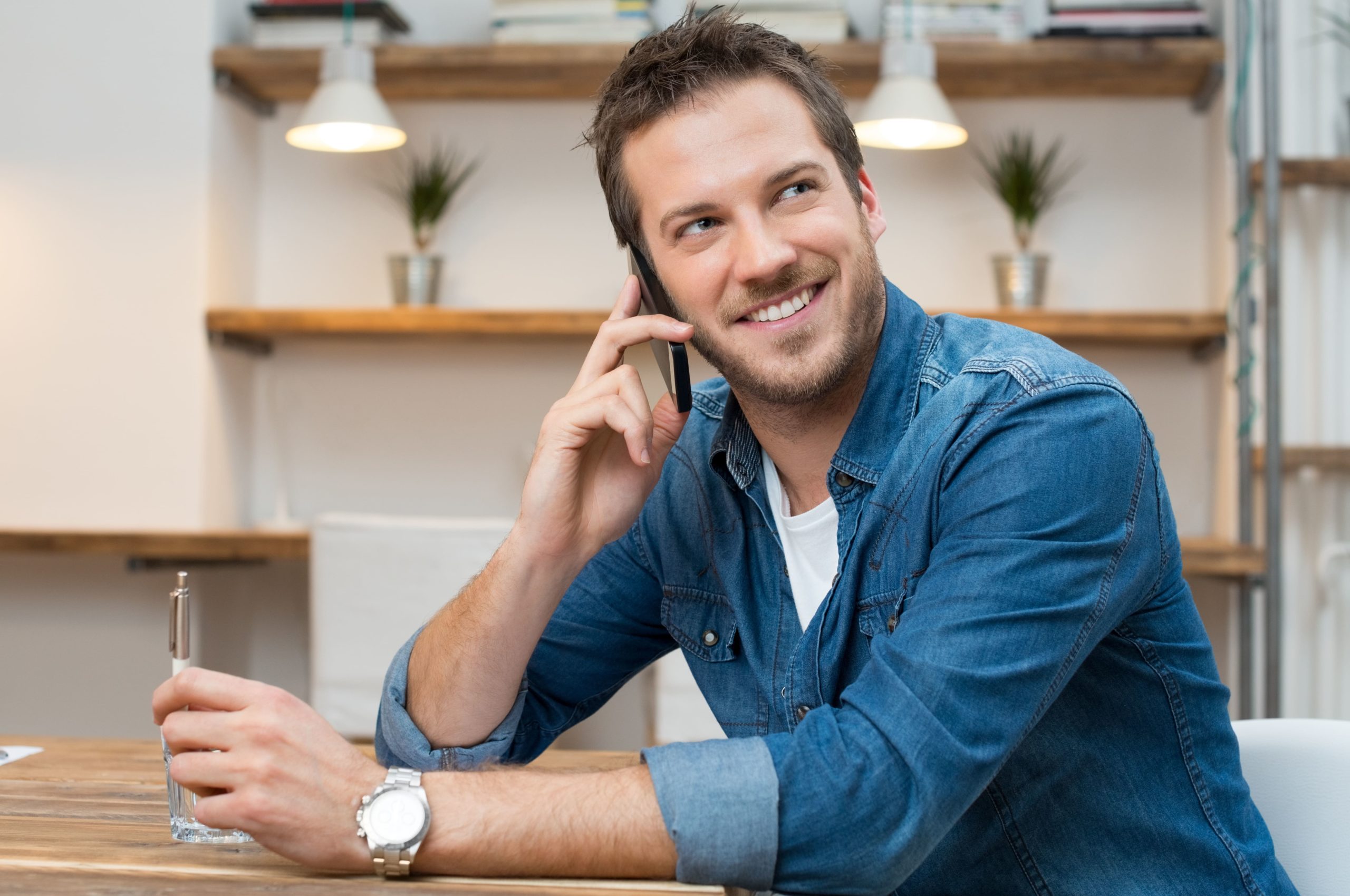 After writing your new donation ask script, you'll probably be keen to begin using it and see what results you're able to achieve.
However, if results do improve, how do you know how effective your new script actually is? Is your new ask good when it could be great? And if this is the first time your team is making fundraising calls, how you assess the performance of your script?
You must be able to measure your results after you adopt a new script, and improve the parts of your ask that could be better. This way, you'll eventually end up with a near-perfect messaging strategy.
Here's how you can measure and improve donation script performance:
Test two different scripts on the same set of data and compare their results. This is called A/B testing, and is designed to help you isolate factors that cause over or under-performance in phone, email, or other marketing campaigns. It's important that each script is used by the same agents at the same time on the same type of data, to ensure that performance can be compared.
Use funnel visualisation to understand the different parts of your script that perform better than others. For example, supporters may engage extremely well with your introduction but fail to take action after being asked to contribute. This could signal that the ask may need re-wording.
Use voice analytics to understand supporter sentiment during the call. This works in a similar way to funnel visualisation, in that it allows you to analyse the different parts of your script and how each stage might be improved. However, voice analytics allows you to perform this process automatically.
Improving your script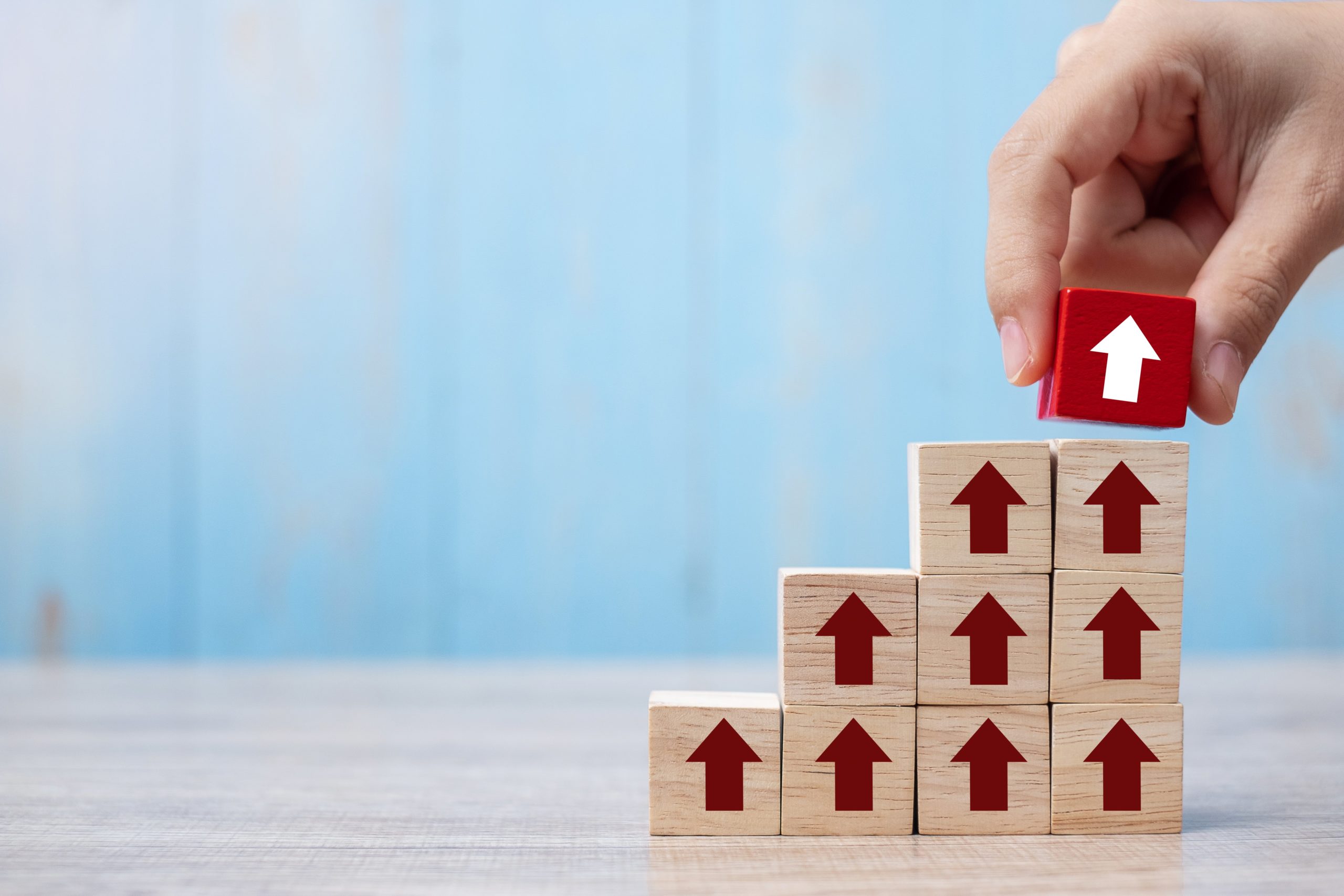 Once you've analysed the performance of your donation ask script, you need to develop a hypothesis, or something you believe to be true that could help improve your scripts.
For example, based on a comparison of the performance of two different scripts, you might have a hypothesis that story X is working better than story Y.
Then, you need to test your hypothesis, by testing story X, and see if it leads to an improvement in results. If it does, you could adjust your scripts accordingly. But if it doesn't, you'll need to go back to the drawing board.
Remember, for most not-for-profits with teams that make outbound contact, there could be a massive number of different factors that determine the effectiveness of your team. For example, a caller may have an off day, or a new dataset might not be as good as a previous one.
To manage this complexity, you need a software solution, like contactSPACE, that gives you the visibility you need into all these different metrics.
This way, you'll be able to see exactly what's slowing you down, and whether your donation ask messaging could be optimised in order to improve results.
If you're keen to see how we help some of the world's most successful not-for-profits, get a quick demo of contactSPACE today.