Helping your agents to deliver effective messaging in-call is not always easy.
Apart from ensuring that your agents are providing useful information to customers, you also need to help them deliver this information effectively, in a way that can be easily understood, or will resonate with the listener.
One of the hardest things to get right is helping your agents to sound more authentic. This is especially true in inside sales, when the last thing you want to do is deliver a boring, generic-sounding sales pitch.
In this guide, we've explored how you can make your call centre scripts sound more authentic.
We've also explained why authenticity matters, and how you can make your messaging sound more natural on each call you make.
Why authenticity matters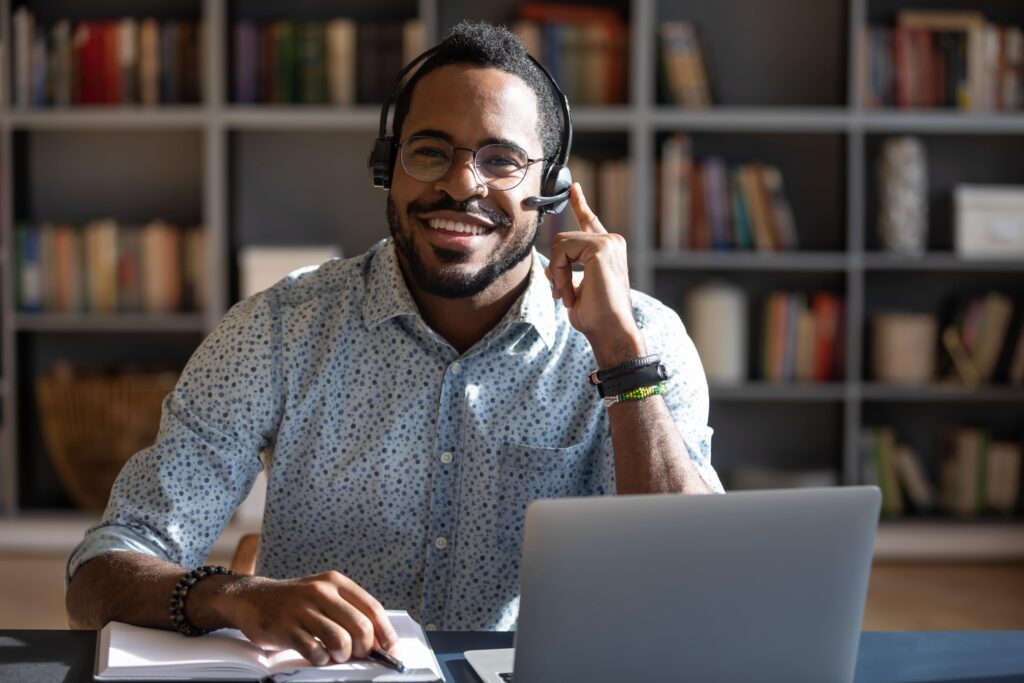 Over the course of the past few years, customers have begun to demand greater authenticity from the companies they support.
According to a survey conducted by FleishmanHillard, this call for authenticity spans across a company's leadership, priorities, values, and of course, communication.
Authenticity highlights the ability of a company to hold itself accountable for its promises, and properly tend to customers' concerns.
In sales in particular, authenticity is crucial for helping to build trust with customers. Your aim is to show customers that you genuinely care about their wants and needs, and can truly help them to achieve their objectives.
Some agents are fantastic communicators, and are able to deliver authentic messaging with little effort. However, no matter your team's experience, authenticity can be achieved by providing agents with the right training and in-call guidance.
How to improve authenticity
Here are three techniques you can use to help deliver more authentic messaging.
1. Help agents learn as much as they can about your product or service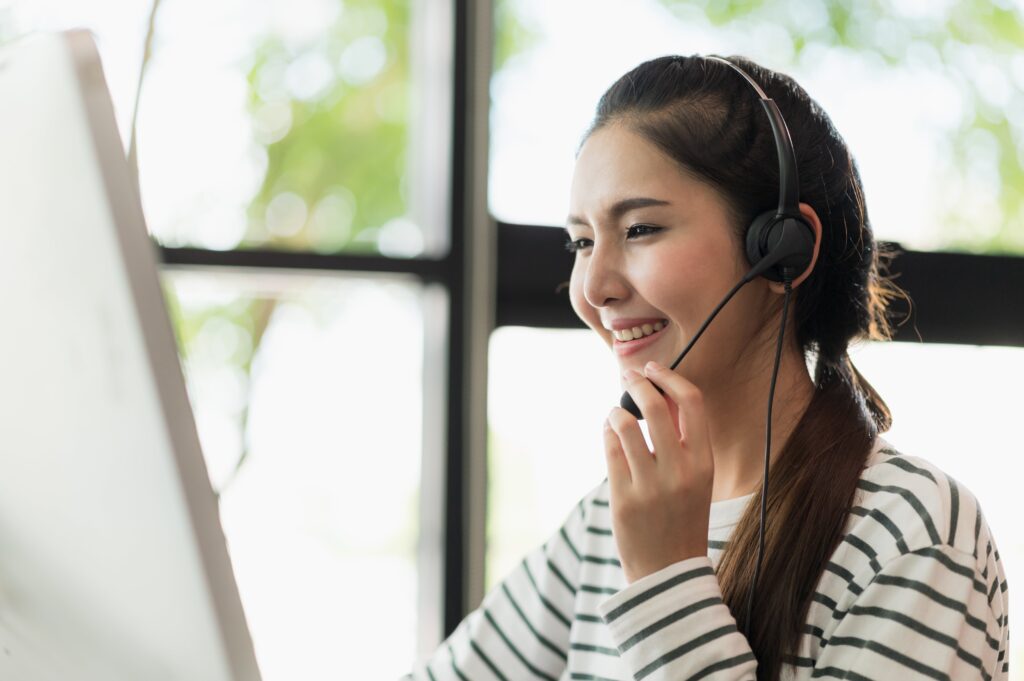 In our previous article covering tips to improve wording when asking for donations, we noted the importance of sounding as personal as possible and engaging the customer in a genuine conversation. This is easier said than done, as it requires the right balance of professionalism and authenticity.
For reps to accomplish this more confidently, you might like to help them spend some time using the company's goods or services. This lets them familiarise themselves with the product, use the right wording without a word-for-word script, and fully understand the customer's perspective of the product.
For example, say that you sell massage chairs over the phone. You could set up a few in the office, which employees can use during their lunch break. Or if you provide customer service for a software product, you might like to develop a short training program, setting employees goals to achieve that are similar to what your customers do using your product.
This will ensure that when asked about these products and services, agents are able to provide the most authentic, useful responses, and have real insight into the customer experience.
2. Use call recordings to understand conversation sentiment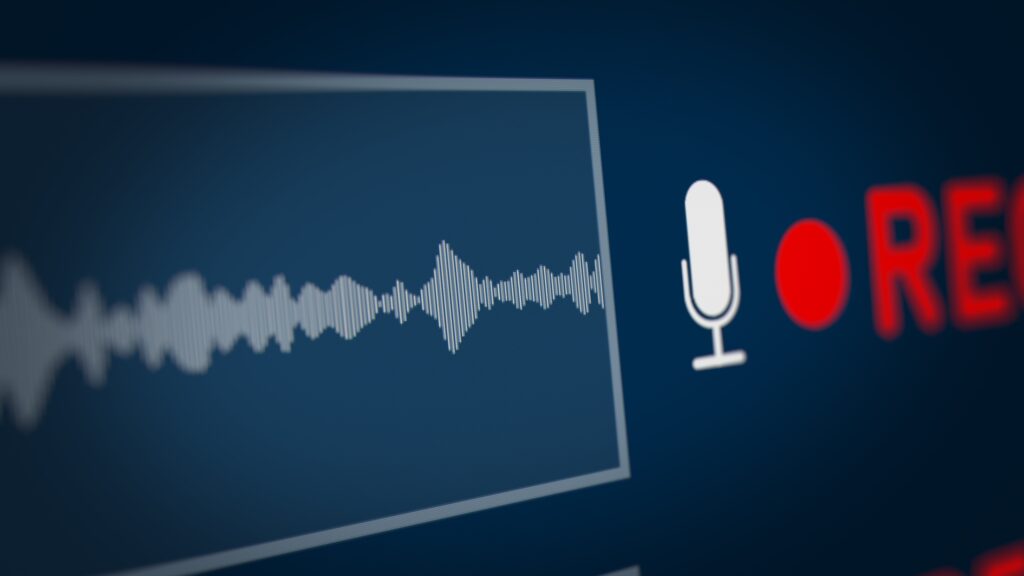 One reliable way to find conversation factors that lead towards good results and factors that end poorly is to segment and listen to your call recordings, which is also something that we suggest in our feature on scripting by Tom Paton.
Although analysing call recordings is already standard practice for most call centres, rather than focusing on the basics (did the agent introduce themselves?) you can also analyse conversation sentiment when listening to recordings.
How receptive were customers to the product or solution, and what points, in particular, netted the best response? Did customers react differently towards scripted and unscripted responses— and if so, what specific keywords and phrases conveyed the most authenticity?
This last point is particularly important. You might find that although you want to help agents as much as possible, by providing them with scripts, the more authentic, unscripted conversations led to the best results.
To automate the analysis of call recordings, and understand conversation sentiment, you can use speech analytics software, which is available with the contactSPACE contact centre solution.
3. Hold workshops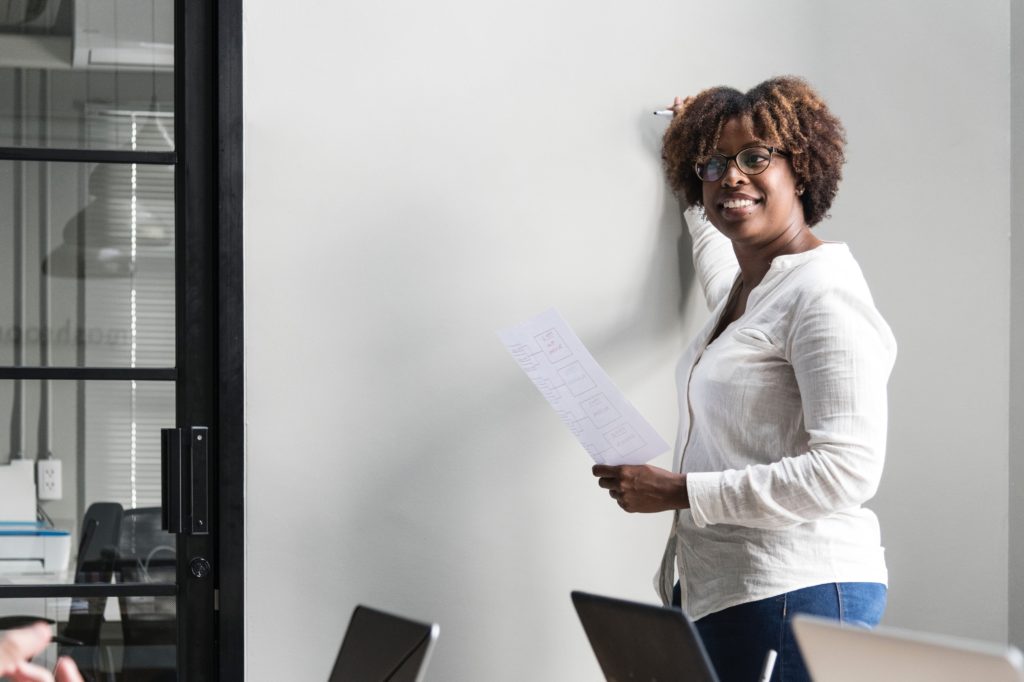 For your agents to exceed key performance indicators, you can equip them with training and workshops, to help with their conversation skills.
Workshop activities such as role-playing, social learning, and even online quizzes can be pivotal for your employees to become overall better communicators.
In the case of role-play, for example, you can pull tricky situations from past recordings and test your agents on their responses, with a manager playing the role of the customer. Training like this shows agents the ropes in real conversions, and helps them develop a better grasp of how they can bring authenticity to their messaging.
If you try to focus on authentic messaging specifically in creating workshops, you might find that this is very challenging. Instead, you can improve authenticity by equipping agents to be more comfortable communicators – whether by improving the in-call guidance you're providing (such as with contactSPACE CallGuides) or by practicing their skills through training sessions.
Do's and Don'ts of Authentic Script Writing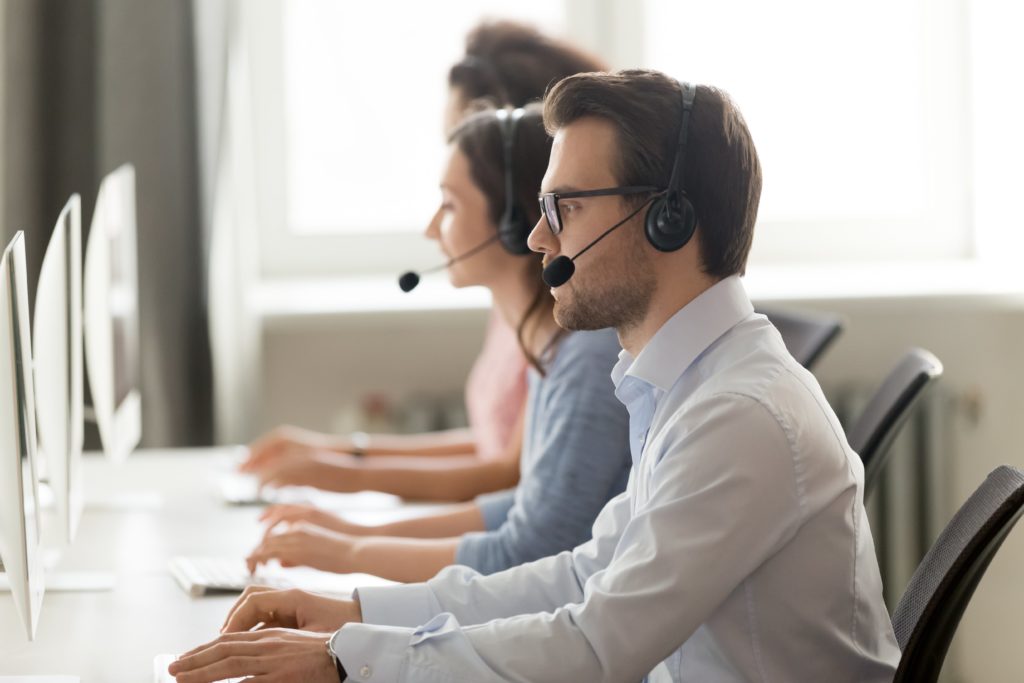 According to the 2020 Annual Customer Satisfaction Measurement Survey conducted by the NSW state government in Australia, the most important commitment that customers want businesses to make is to "Act with empathy" at all times.
Understanding customer attitudes can be particularly helpful in highlighting the importance of delivering authentic, empathic messaging.
DO: Encourage flexibility when possible
Rather than a formal script, you can create a set of guidelines for various scenarios that help inform agents, depending on the path that the conversation takes.
This helps them to become more proactive, allowing agents to respond to whatever possible questions, complaints, and concerns are thrown at them. This also allows for a more natural and fluid call, which in turn, will make the conversation feel more authentic.
Using contactSPACE CallGuides, you can build workflows that help agents to deliver authentic interactions, on every single call.
Rather than scripting conversations word-for-word, you can provide text and visual guidance that inspires agents to better connect with your customers, even if it's their first week on the job.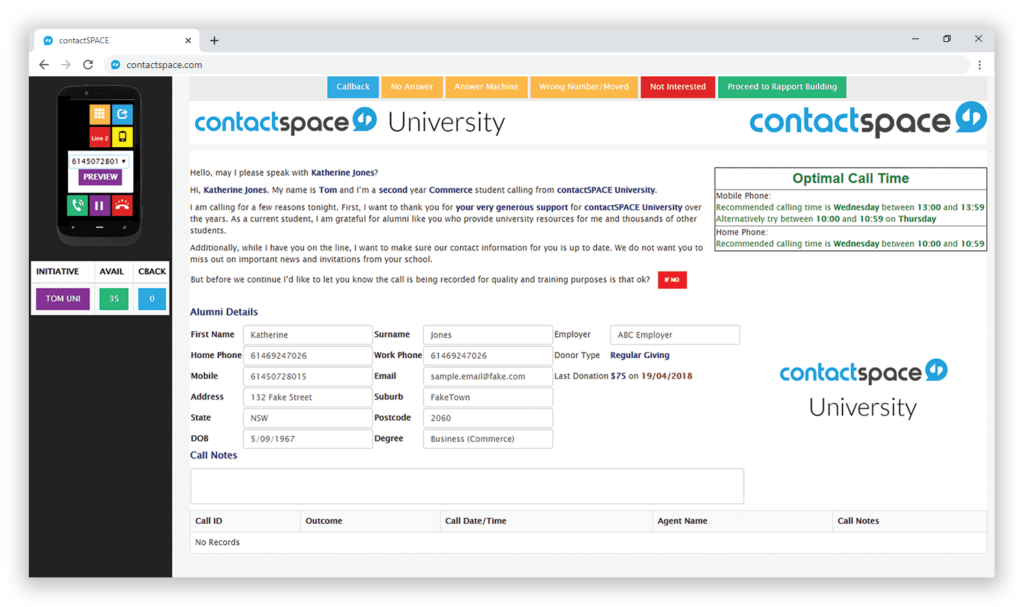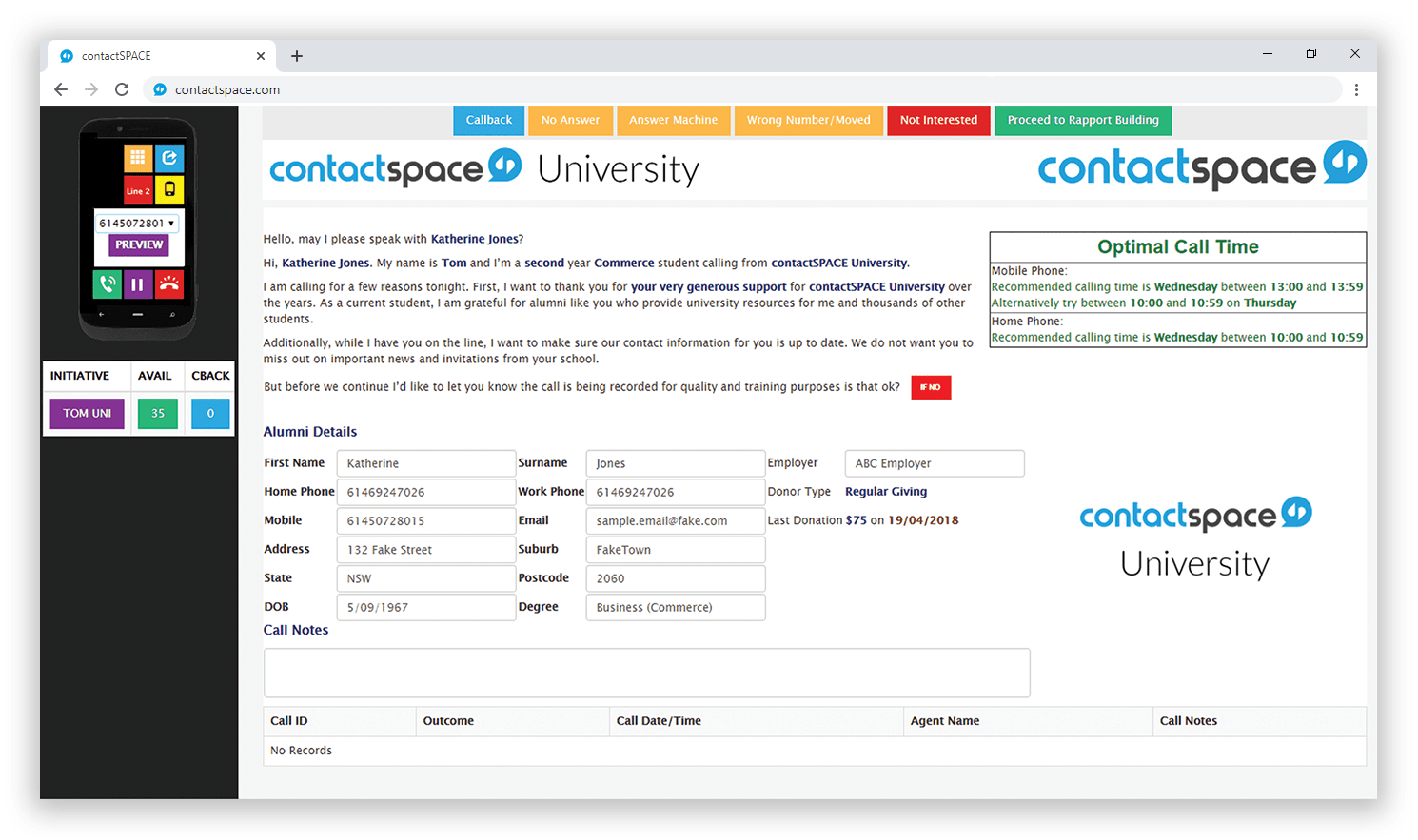 Learn more about CallGuides today.
DO: Be careful with your word selection
Phrases such as "calm down," or "what's the problem," are heavily discouraged as they lack empathy. Customer frustration is only a symptom of the issue, and although it can be difficult for agents, it's important for them to focus on the root cause of the problem.
Although restricting word usage may seem like it will make conversations less authentic, when done well, it can help to avoid the conversation straying in a direction that leaves the customer feeling disconnected from what you are saying.
Have your agents calmly explain their intent to find a solution, and make sure they know how to show that the customer was heard correctly. An agent needs to be able to respond naturally but diplomatically to customer complaints, so avoiding rote, robotic language is especially important.
You can encourage the use of phrases such as "I understand" to help display empathy, but ensure to leave agents some freedom in how they respond, to help your messaging remain authentic.
DON'T: Generalise customer concerns or objections before writing scripts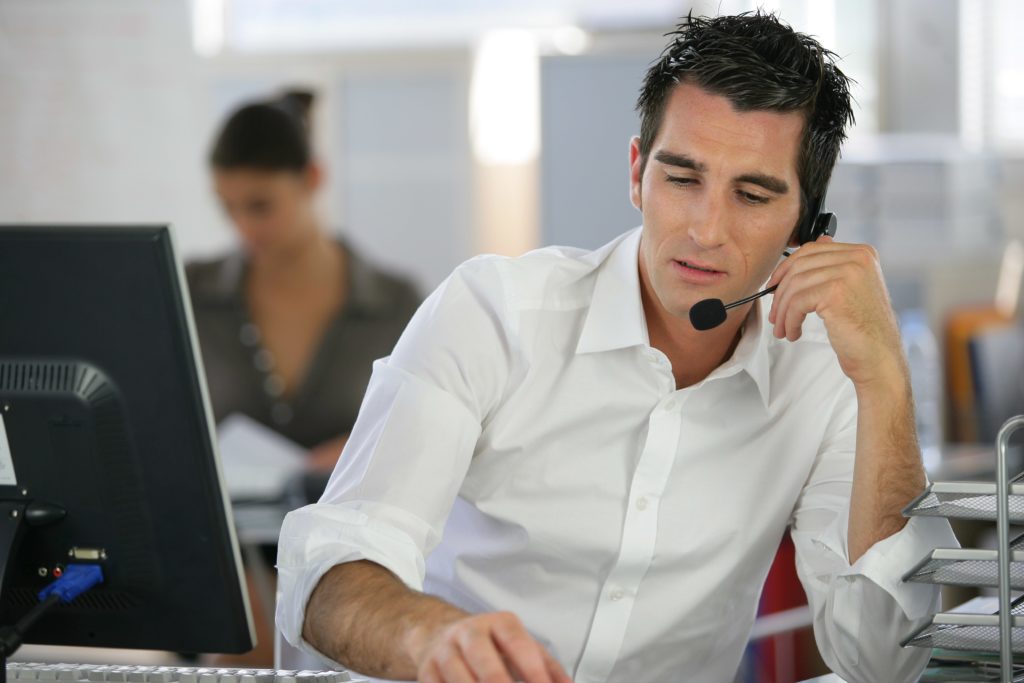 No two customers are the same, even if they do seem to have very similar concerns. This is why authenticity and empathy have now become so crucial in customer service and sales.
Clients want to be valued and have their concerns addressed, and speaking to unhelpful, disconnected agents will take a toll on their relationship with your organization.
The same is true of objections in sales. You will likely have a list of common objections, which is important – it helps to give agents the basic tools they need to overcome these issues that customers often raise.
But it's important not to repeat the exact same response every time a customer raises a given objection. Instead, guide your agents to integrate relevant parts of a customer's specific concern into their response, with the help of the objection handling guidance you have built into your workflow.
Conclusion
Developing more authentic communication techniques can be a very effective way to set your services apart from the competition.
If you're able to show that you truly understand your customers' concerns, whether pre or post-sale, you will be much more likely to keep and retain their business.
Article written by Rina Jefferson
Especially for contactSPACE.com