As a business, your call centre can make or break your sales funnel or your customer experience. Agents answer inquiries, make sales and address concerns, but they are also a source of comfort for customers — showing that there is a real person at the end of the line who can help them out.
Operating a successful call centre comes with its own share of challenges, such as dealing with employee satisfaction, ensuring you have the right technology, and setting up proper processes to ensure efficiency.
However, one the of biggest challenges of all is managing your customer experience. How will you make sure that you deliver quality, timely responses to customers, that leave them feeling like they love your business?
The secret to improving your call centre customer experience is effective data management. By taking advantage of the data you have on-hand, you can inform agents to deliver better interactions, and ensure that your team is equipped to provide timely responses, on any channel.
Here are some data issues to consider in order to improve your customer experience.
Peak hours and seasons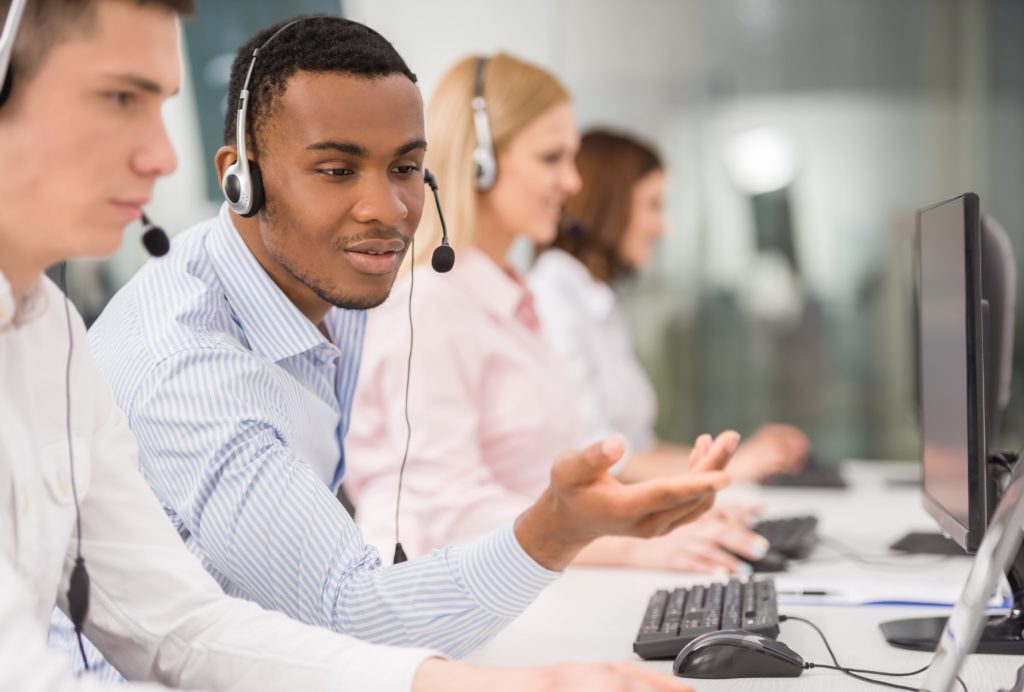 In many contact centres, there is no specific number of calls you'll receive per day, or definite time patterns when these calls will come in. As a result, it can be difficult to forecast how many staff you need, and when.
For example, customer service centres for banks might get more calls during lunchtime, or after work hours when people clock off from their day jobs. On the other hand, if you're in retail, peak season will be during the holidays when people are shopping for presents. However, although these types of trends exist, they don't make it easy to forecast exact call volumes.
When making forecasts, you don't want to roster too many employees, or they will be sitting around with nothing to do, and your contact centre will be burning money. But on the other hand, with too few staff, your customer experience will suffer.
Fortunately, the data you collect can give you an idea of how many employees you need on each shift. Read our call centre forecasting guide to learn how to forecast staff needs on a granular level using historical data.
Experience time and first contact resolution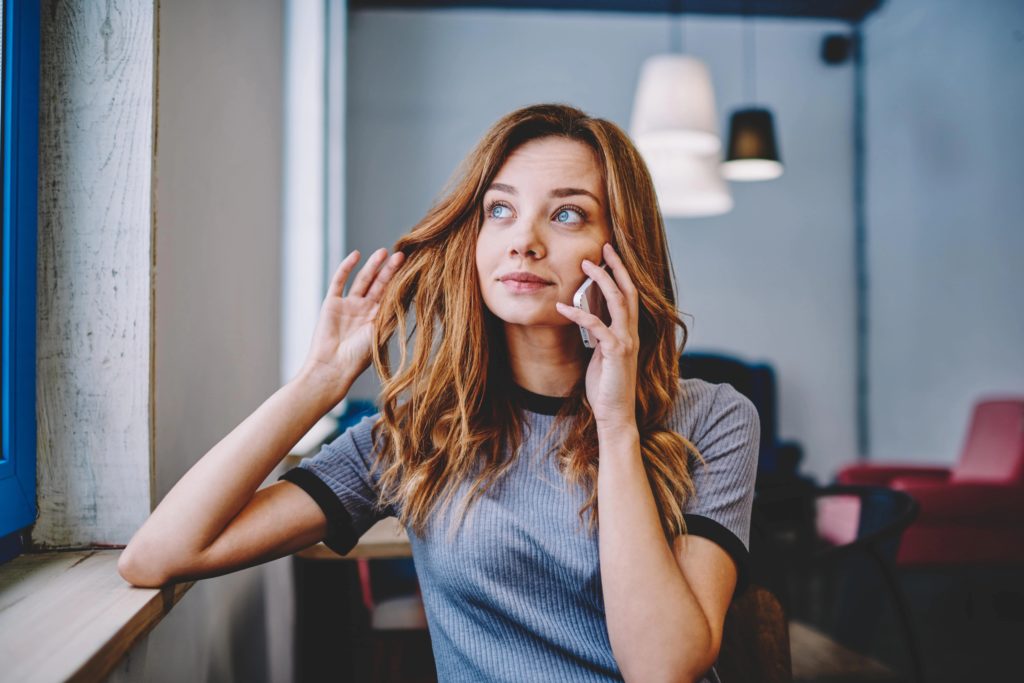 There are two sides to call time: the customer's and the agent's. For the customer, this is called experience time. Experience time encompasses ring time, time in the IVR, time on hold, and time talking to the agent. On the agent's side, call time involves handle time, talk time, hold time, and wrap time.
While agent call time will influence your efficiency, experience time will affect the customer experience, as the name suggests.
It's important to strike a balance between minimising experience time and maximizing the amount of assistance you provide. Your goal should be to solve your customer's problems, so they don't have to call back, but without forcing them to spend 15 minutes on the phone waiting for an agent to come up with answers.
The amount of calls you resolve on the first interaction is known as your first contact resolution rate. You can learn about this metric and more in our call centre metrics guide.
Try to experiment with increasing your first contact resolution, and seeing if experience time rises. If experience time does increase, does customer satisfaction fall, or do people prefer receiving a resolution on the first interaction?
Before running these types of experiments, it's important to ensure you have a good grasp of your contact centre dashboards and reports. This way, you'll be able to see how the changes you make affect your call results and customer experience, and adjust your strategies accordingly.
Check abandonment rates

Your abandonment rate measures the percentage of customers who hang up before reaching an agent.
Customers abandon calls for a number of different reasons. One of the most common issues is having to wait too long for an agent to arrive.
While aiming for a 0% abandonment rate sounds ideal, this can actually be inefficient and unnecessary for most contact centres. An abandonment rate between 4-8% is typically a good range to aim for, as it enables you to maintain a high satisfaction rate, without having to deal with the cost and inefficiency associated with over-staffing.
To improve your abandonment rate, you can look at your call data and identify patterns in the calls that have been dropped. From there, you can pinpoint possible reasons why abandonment may be occurring.
For instance, you may have too many options in your IVR, making some customers confused and overwhelmed. As a result, you may have to reassess your IVR options. Or, if you find that customers are abandoning just before they would be connected to an agent, maybe you need to provide them more clarity about their position in the queue.
Collect customer feedback
Some of the most important data you can generate as a business is customer feedback. Whether you're selling an app, working with retail, or are even in fleet management, Verizon Connect explains that collecting feedback is a good way to ensure your customers are being heard.
By learning what people are saying about your company, you can be more proactive in rectifying operational and call centre issues, perhaps reducing the number of inbound enquiries your team has to deal with.
Gathering customer feedback can be as simple as using online surveys or searching your company's name online. Surveys, in particular, are powerful tools for measuring and managing customer satisfaction.
For contact centres, sending post-call surveys lets you collect customer feedback while their experience with your team is still fresh in their minds. With this data, you can discover potential knowledge gaps that your team might have, and design better agent training sessions in order to improve performance.
Measure agent performance and productivity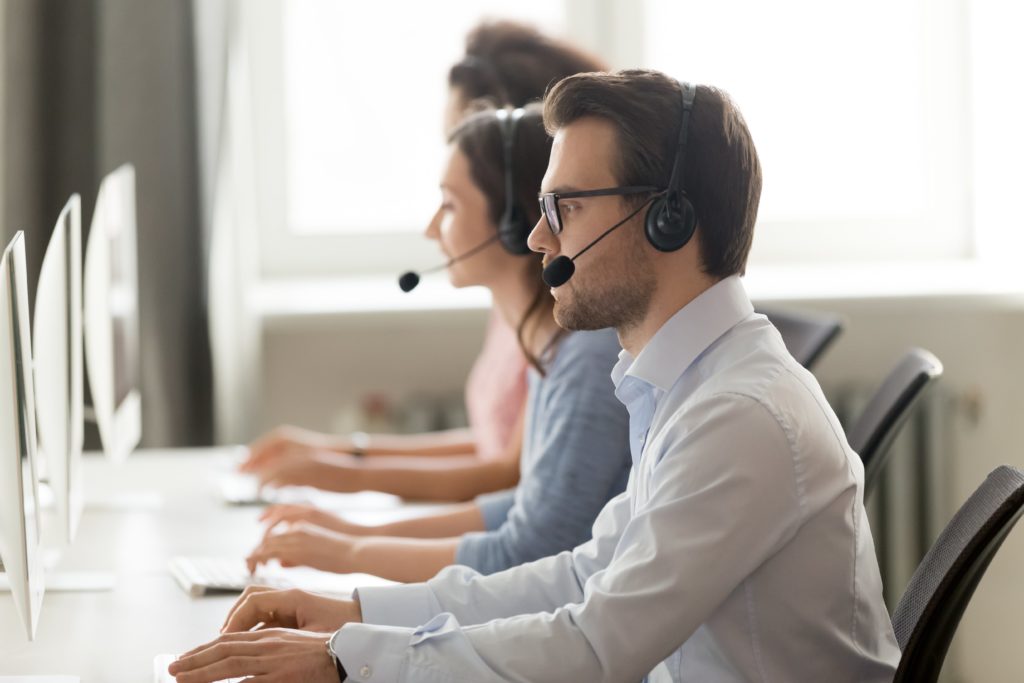 There are many different metrics you can use to measure agent performance, such as first contact resolution (FCR), customer satisfaction score (CSAT) and average handle time, among others.
If you've ever contacted a call centre, you may be familiar with the line "This call will be recorded for quality assurance purposes." This means that the calls are later analysed by quality assurance analysts to provide feedback to agents, and help managers understand how calls can be improved. Call recordings may also be automatically analysed using voice analytics software to develop insights into customer emotional sentiment, enabling agents to deliver more helpful messaging.
You also want to keep an eye on situations where a customer had to be passed on to another agent because the first agent could not answer their inquiry fully. This type of data will help you understand when a rep might need a knowledge refresher or more in-depth training in order to improve.
Here at contactSPACE, we built our contact centre solution to empower agents to deliver more helpful responses, without having to memorise scripts or knowledgebase articles.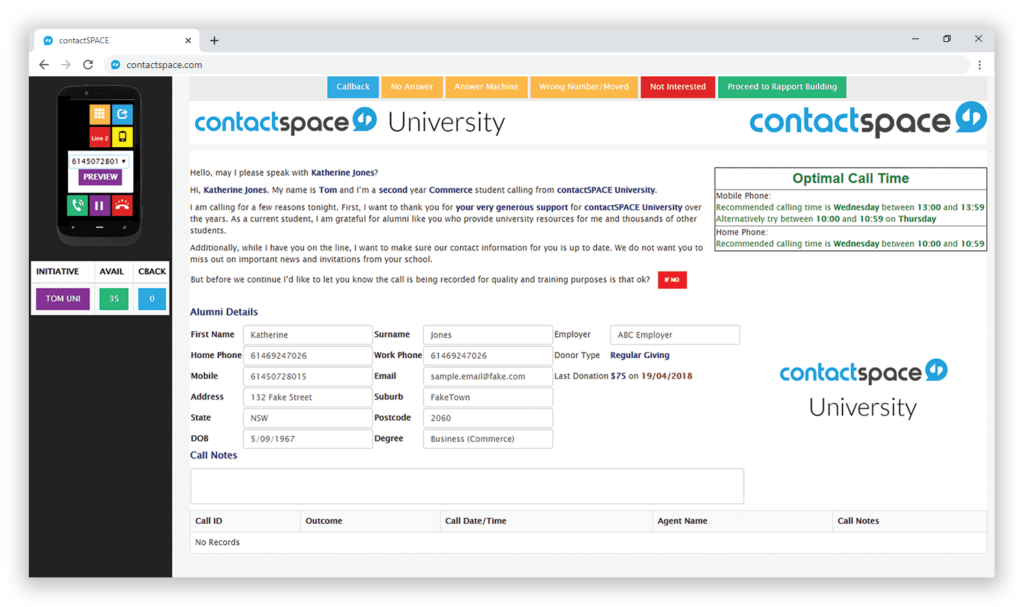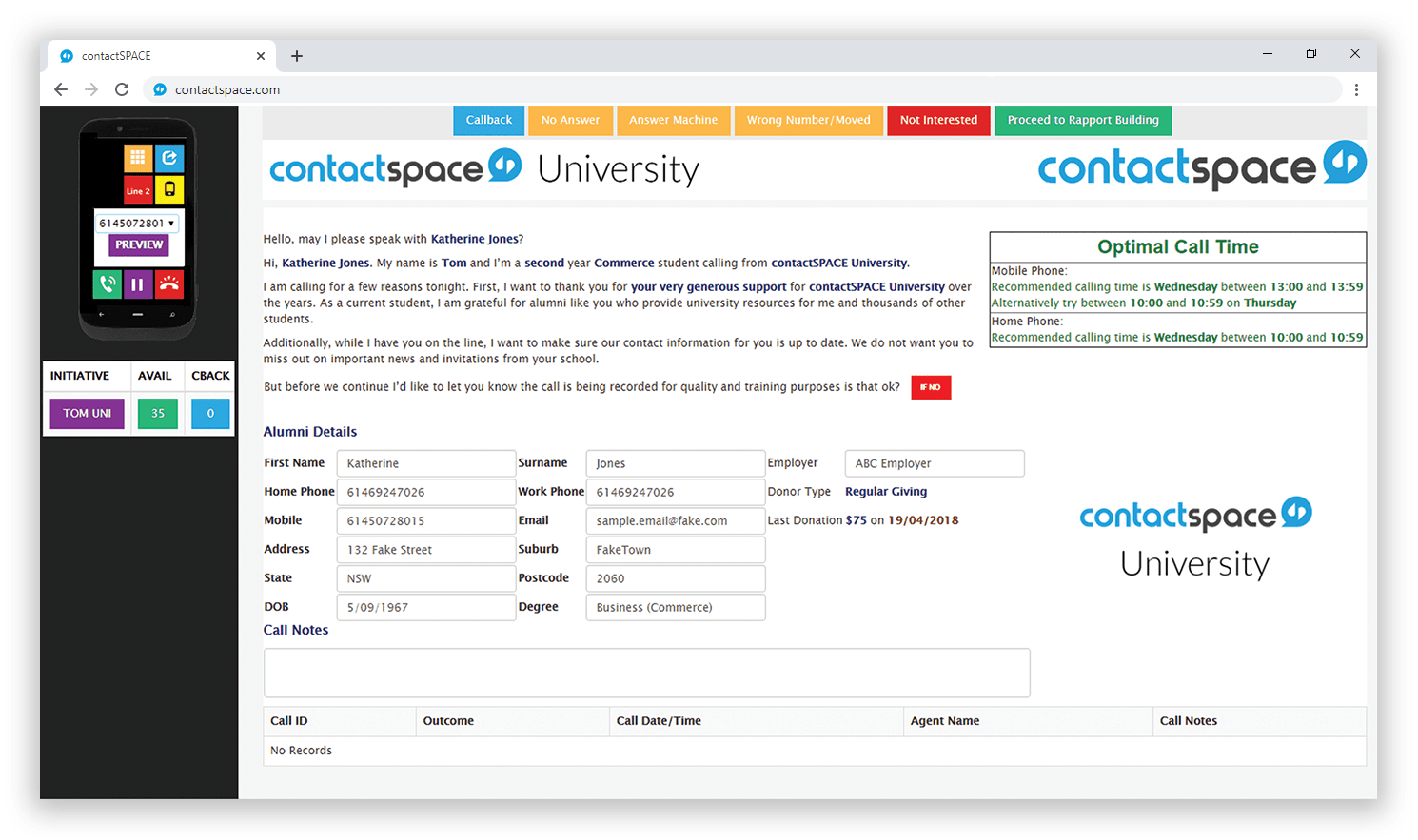 Agents have everything they need on their CallGuide interface to deliver timely, quality assistance to customers. On the CallGuide, you can build out a framework for every interaction, providing agents with guidance and prompts to help them deliver a great experience, even if they've recently joined your team.
Learn more about contactSPACE CallGuides.
Identify other opportunities for customer engagement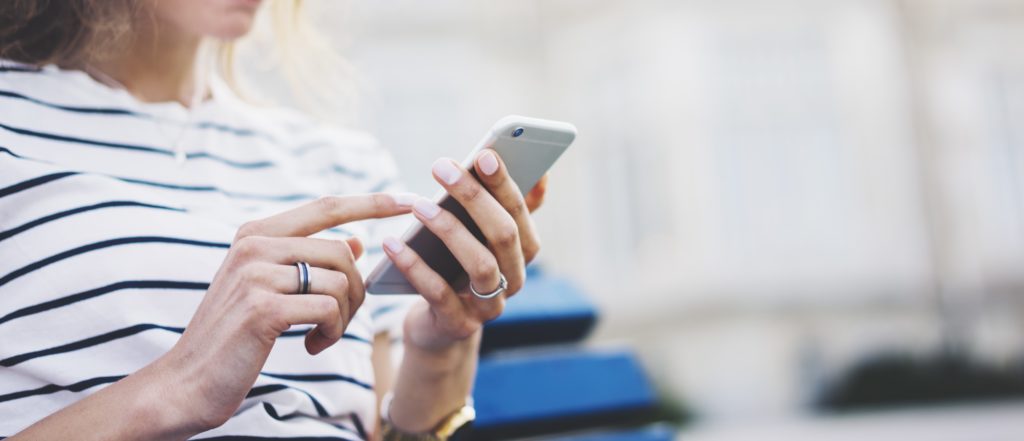 Customer satisfaction is intertwined with how you communicate with your customers. To stay competitive, you need to stay on top of industry trends and continually improve your communication methods.
For example, customers might want to engage using channels other than voice, such as email, live chat, or SMS. For some people, it may be more convenient to send you a quick text message, rather than making a phone call.
Another initiative you may want to consider is the possibility of engaging customers directly, using outbound contact. Depending on the type of goods or services you sell, your best customers might appreciate you reaching out, helping your team generate more sales.
For example, with contactSPACE Intellicast, you can broadcast offers over email or SMS, automatically targeting the customers most likely to buy at any given moment. These engaged customers can then call your contact centre team or reply via text to proceed with the offer, or go to your website to take you up on the offer.
Or, if you'd like to make a more personalized phone call, you can use contactSPACE Intelligent Outbound. Using smart outbound dialling strategies, you can reach engaged customers at the time of day when they're most likely to answer the phone, and deliver a quality interaction with the help of contactSPACE CallGuides, improving sales performance.
Article written by Rina Jefferson for contactSPACE