Contact centre technology never stops evolving. In the past decade in particular, the rate of technological change has accelerated – especially as call centres begin to take advantage of artificial intelligence.
As a contact centre manager, you need to keep on top of the latest technology trends, to ensure that your contact centre is running efficiently and delivering an industry-leading customer experience.
Here at the top 7 call centre technology trends you need to be aware of as a call centre manager in 2021.
1. Enabling remote work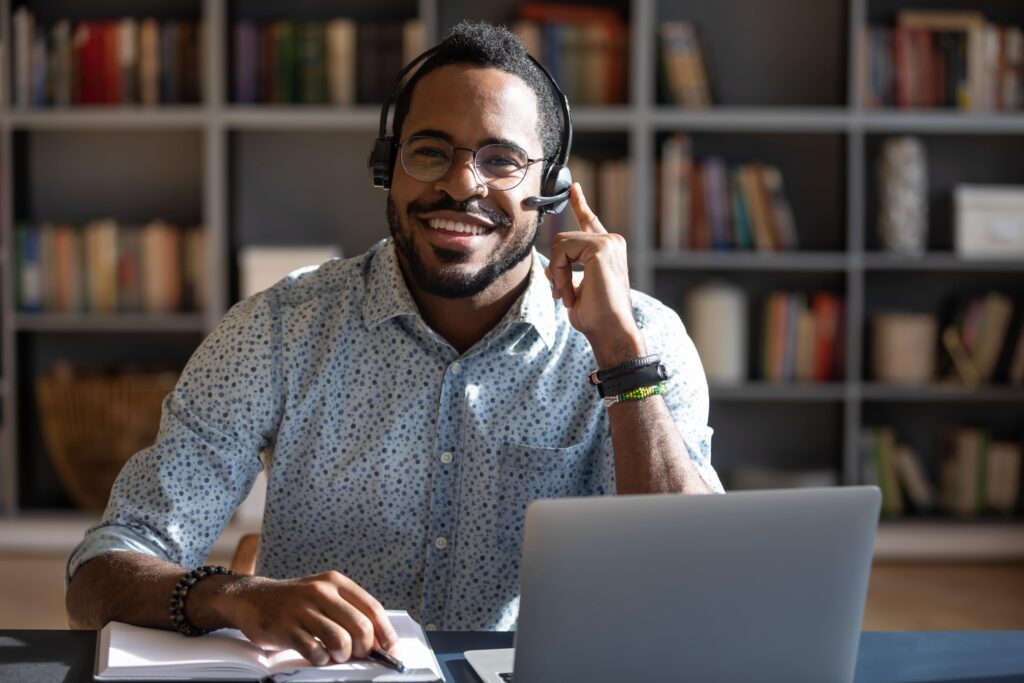 If you've been a call centre manager for more than a year, chances are you've had the experience of managing remote agents in your career.
Moving towards remote work might seem like a trend that has already played out, due to the COVID-19 pandemic. However, we've put it at #1 on this list because many contact centres are still using technology solutions that do not enable effective remote work.
Even if you are not forced into a situation where all agents must work from home, as many experienced during the pandemic, you may want to use remote work as a way to find talented agents for your team, or as a way to help agents balance work and family demands. Indeed, 52% of US workers prefer a hybrid working model, according to a Gensler survey of 2300 employees.
From a technology standpoint, this means looking for solutions that:
Give you complete visibility into individual and team performance when working remotely. You must be able to monitor productivity and results to the same extent that you could in-person, to ensure that your team is handling calls effectively and efficiently.
Are intuitive enough for agents to login and begin using from home. With contactSPACE, agents simply log in online using their web browser, plug in their headset, and click "Available" to begin making calls from home.
Allow for effective agent collaboration. For example, you might use a mentor system to help new agents learn the ropes under the guidance of an experienced team member. When working remotely, can the mentor monitor their colleague's performance? Can the mentor see where the new agent might need help, in order to provide useful advice?
2. Automated quality assurance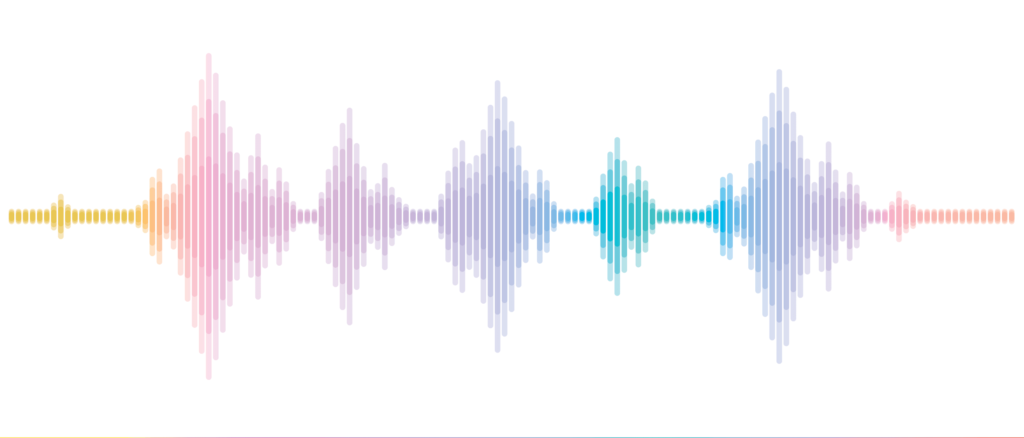 Historically, contact centre quality assurance has been a completely manual process. This meant that agents had to listen to and review calls manually, which took many hours of work, and often resulted in issues not being detected due to human error.
However, in the future, quality assurance could be performed entirely using artificial intelligence (AI). Computers can now automatically transcribe conversations, and analyse voice tone and sentiment, using a technology called voice analytics (also known as speech analytics).
With voice analytics, you can complete basic quality assurance tasks automatically, such as ensuring that the agent says their name and who they're calling from. But you can also use voice analytics for much more advanced call recording analysis, such as optimising how you handle objections, and improving the choice of tone used in certain parts of your script.
3. PCI compliant touch-tone payments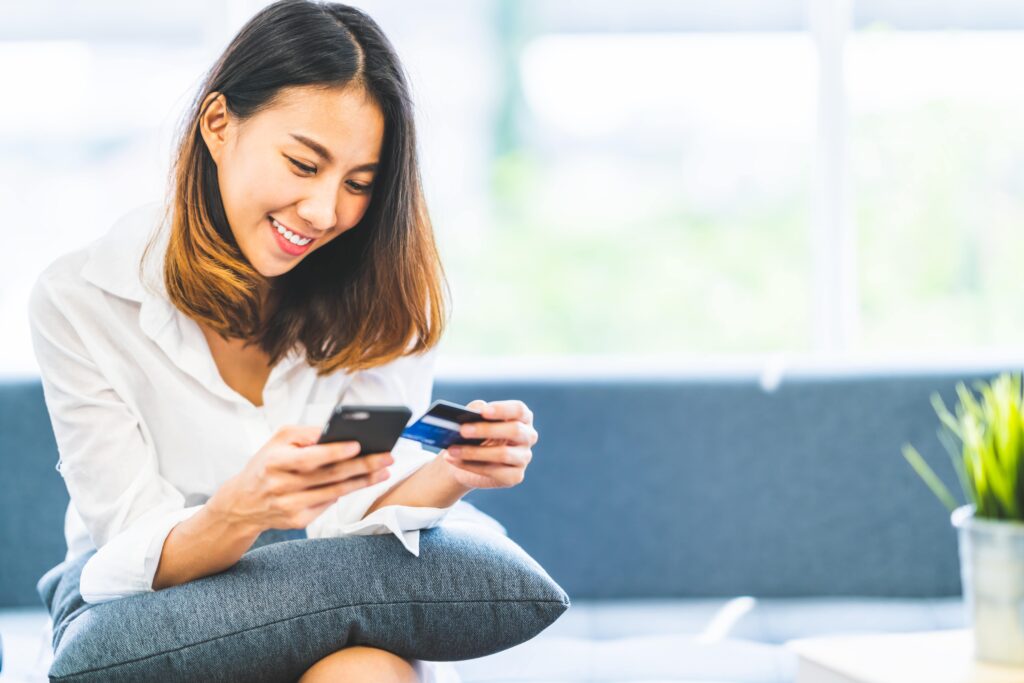 PCI compliance has become increasingly important for contact centres over the previous decade, and is showing no signs of slowing down.
Having the customer broadcast their credit card details by voice over the phone is not a PCI compliant method of taking payments. With PCI DSS regulations becoming increasingly strict in recent years, contact centres are having to adjust their phone payment processes to ensure compliance.
Most contact centres are taking the approach of removing their operations from the scope of PCI compliance, because compliance can be costly to establish and maintain. This means using a touch-tone payment solution, such as pcipayspace, to ensure that agents are never exposed to credit card details.
All contact centres will eventually have to ensure complete PCI compliance, in light of stricter regulation, more stringent enforcement, and larger fines for PCI compliance breaches.
4. Ditching predictive dialling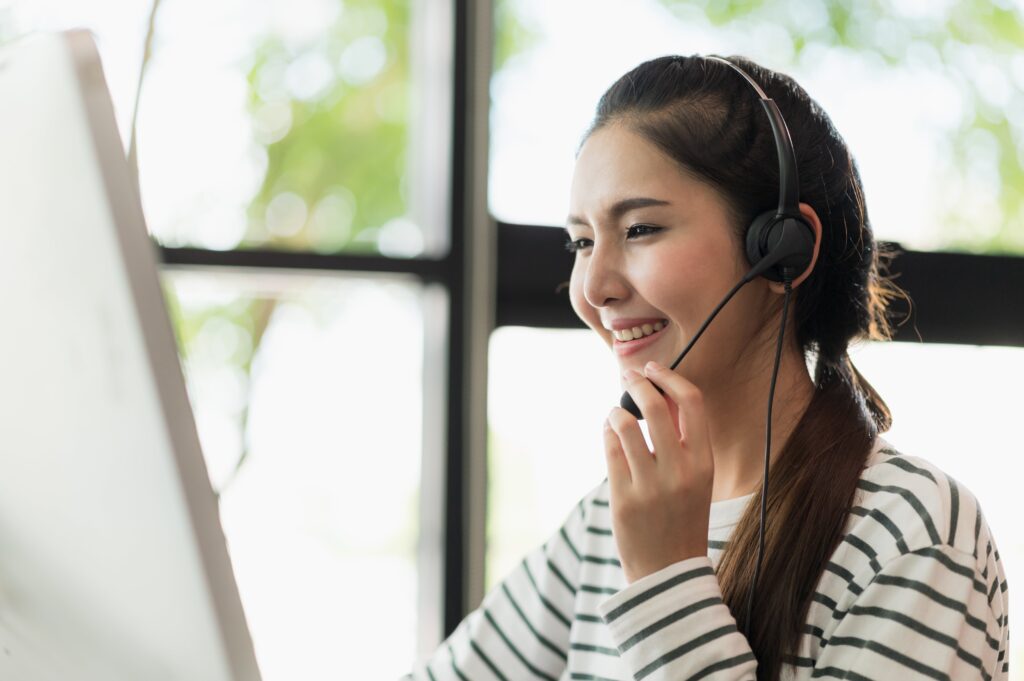 Many outbound contact centres rely heavily on predictive dialling, and for good reason. It allows you to make the most out of every single second agents spend on the phone, which can lead to massive efficiency gains, especially if you have a large contact centre team.
However, many outbound call centres are ditching predictive dialling in favour of less aggressive auto dialling methods, such as preview and progressive dialling, that allow you to be smarter with your data.
There are a number of reasons that different outbound calling teams are making the switch.
Customer experience: when using a predictive dialler, the caller is immediately put in touch with the contact, and has no opportunity to prepare for that specific conversation. This can result in the agent having to scramble to catch up, potentially resulting in stuttering or a delayed pitch, reducing the quality of the customer experience. To maintain efficiency while giving the agent time to prepare, you can use progressive dialling technology with a slight delay before the call is placed. This gives the agent time to scan their CallGuide, picking up key information about the person they're calling, while minimising the delay between each call.
Compliance: predictive dialling can result in large numbers of abandoned calls, which is when a customer picks up the phone but has no agent to talk to. In most countries, making too many abandoned calls in a certain timeframe is against cold calling laws, and can result in significant fines. Moving away from predictive dialling helps to minimise the risk of such compliance issues.
Unnecessary complexity: when predictive dialling, you have to be very careful to ensure that you make the right amount of calls. You have to consider how many agents you have, how efficient they are, how many records you have, and the quality of your data, amongst other factors. While using predictive dialler technology can help to automate the process and ensure that you're not making too many abandoned calls, you'll often see better results with less compliance risk using preview or progressive dialling. By using a more simple auto dialling method, you'll be able to focus on what really matters – calling the right person at the right time, and ensuring your agents can deliver an engaging interaction.
5. Automated lead prioritisation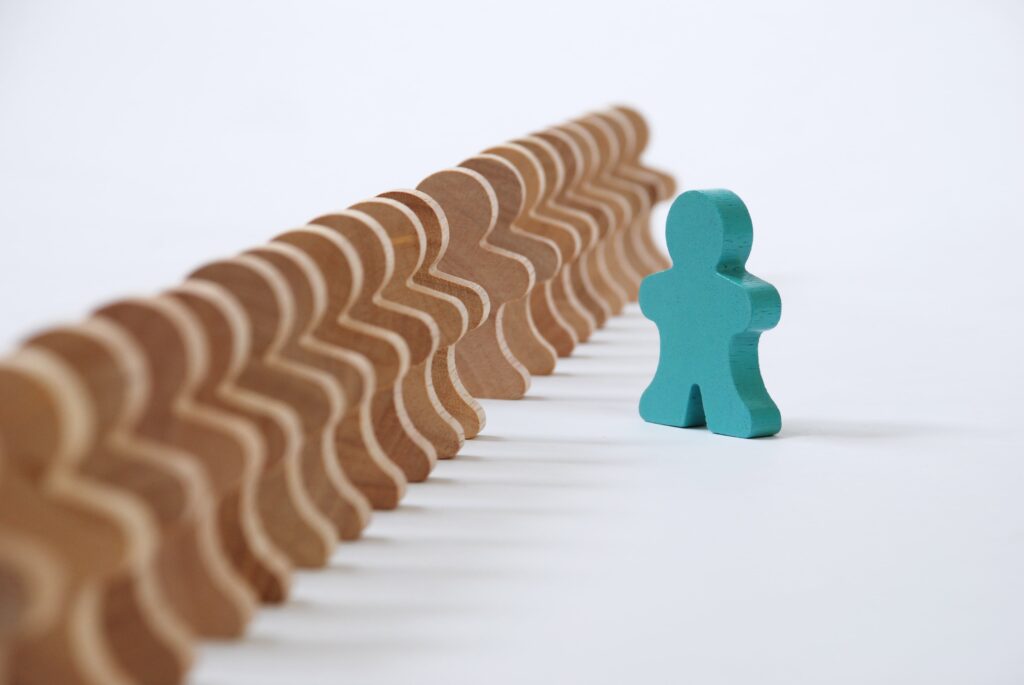 When outbound dialling, you need to maximise the return you get on every second spent calling.
Historically, dialling managers have sometimes relied on gut feel to determine how to prioritise different leads to call. For example, you might focus on senior citizens during the day, and dial everyone else during the evening. Sometimes, agents have been able to cherry-pick leads, which has had disastrous impacts on dialling efficiency.
These days, you can create much smarter lead prioritisation logic, using advanced target filters and artificial intelligence. With contactSPACE, for example, you can:
Call certain phone numbers at times of day when they're most likely to answer the phone, using call time optimisation. This ensures that, if Bob always has soccer practice from 5-6pm, you'll try him later, when he has time to pick up the call.
Look at what customer segments perform best on different days of the week, and at certain times of day. For example, you might find that younger people in certain postcodes convert best on Wednesday and Thursday evenings. Then, you can ensure that you prioritise calling this specific segment at this time of day.
Automatically prioritise the types of leads that you want to call immediately – such as scheduled callbacks, and inbound leads fresh off your website.
6. Intelligent message broadcasting
Historically, the contact centre and marketing department have worked separately. Even for contact centres focused on demand generation, there has often been a lack of collaboration in creating marketing emails and other broadcasts.
With the ever-increasing popularity of SMS, email, and Whatsapp, contact centre teams are spending more and more time designing broadcast marketing campaigns to help generate business. If you have a limited-time offer that you want customers to know about, it's much more efficient to send out a short, sharp SMS or Whatsapp message than to individually call thousands of people.
However, you can't just type up a message, load thousands of people to contact, and hit send. You need to make personalised contact, and you need to ensure that you're not about to overwhelm your agents with inbound inquiries.
With contactSPACE Intellicast, you can create more intelligent, more effective messaging strategies to help your contact centre team score more sales goals. For example, you can:
Send a number of messages proportional to the number of agents available. You might send 50 messages per agent per hour, for example, to ensure that the amount of demand generated matches the availability of your agents.
Allow customers to reply to the text message or call back, to immediately begin an interaction with the agent, over text or over the phone.
Automate reminders based on contact details in the CRM. For example, to remind people before a scheduled callback, or before an appointment.
7. App-based live chat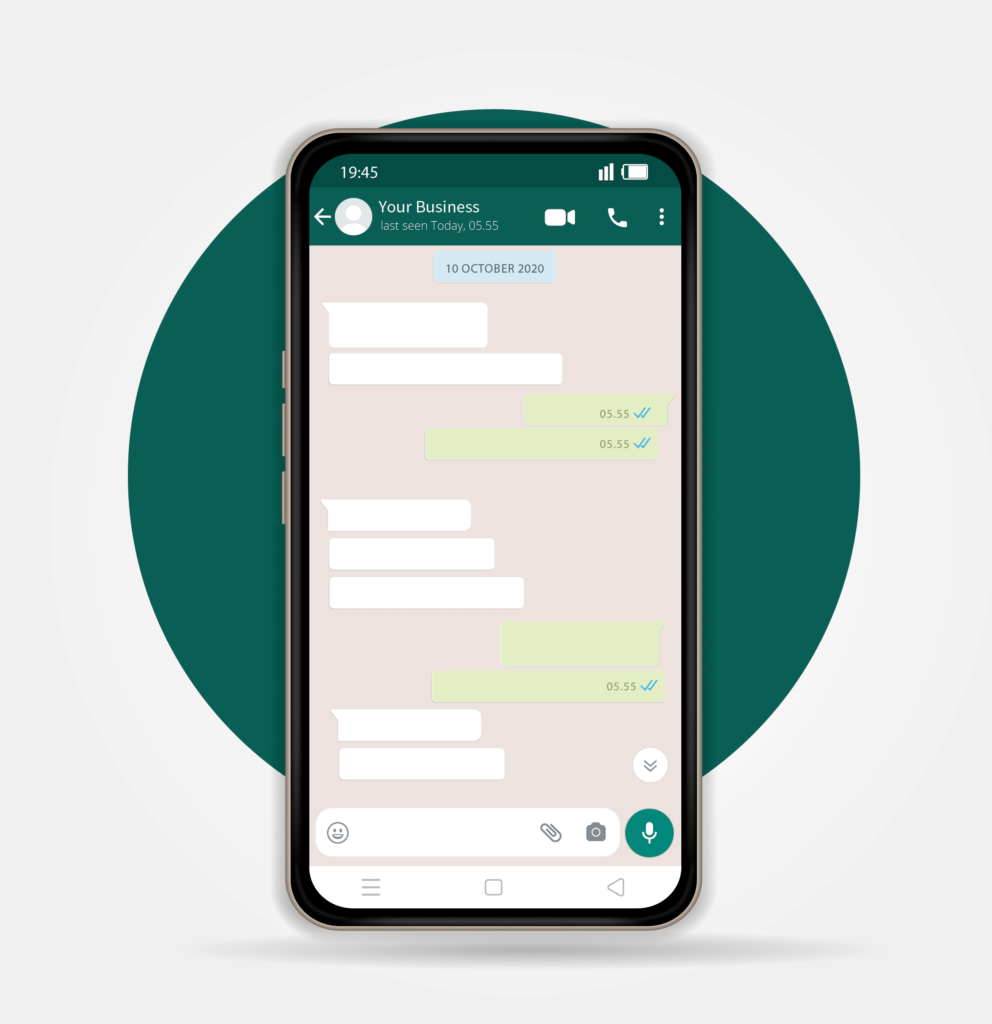 Right now, most customer service contact centres have a live chat portal available. This allows customers to go to the organisation's website and chat with an agent over the internet.
Increasingly, customers are expecting to get in touch using their favourite messaging app, such as Facebook Messenger or Whatsapp. Customers expect to be able to initiate an interaction over Messenger and continue the conversation over the phone at a later date, if they so choose.
Customers don't always have the time to find your website and figure out how your specific live chat portal works. In the future, live chat conversations will increasingly occur over messaging apps that people are already familiar with.
With contactSPACE live chat, your customers can ping your organisation's Facebook page, to begin a conversation with one of your customer service agents.